Realize Your Career Potential as a PHBS Graduate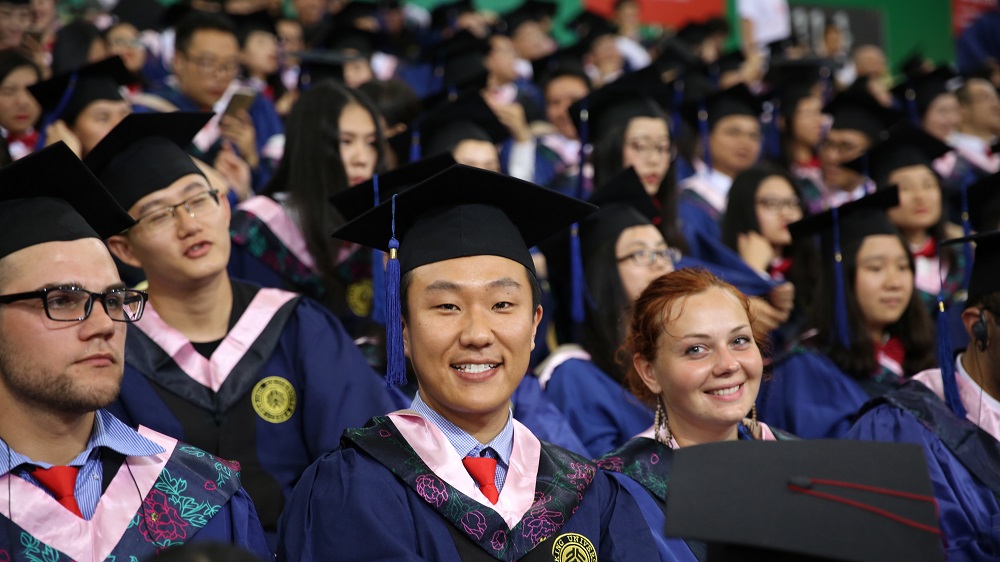 Graduation day, the day our international students have looked forward to for the last two years. Since the first moments they arrived on campus, our international students have been taking steps towards their goals of completing their masters. On the stage today they took the final steps as students of PHBS and their first steps into their perspective careers. Many of our students faced adversities during their time in China, such as communicating with locals without knowing any Chinese, as well as getting accustomed to local culture and dialect. Upon graduation, those same students who had once struggled with learning Chinese were found to be easily laughing and enjoying themselves with their fellow Chinese peers, talking to them in Chinese.


Leading up to the Cap and Gown ceremony for Peking University Shenzhen Graduate School, PHBS had their own celebrations for our students. There was a formal farewell ceremony for the students leading up to the Cap and Gown Ceremony. During the farewell ceremony there were speeches given by the different professors of PHBS as well as performances by different students and organizations. Dean Hai Wen also presented his own original calligraphy work as a gift for the graduating class, pictured below.

"PHBS

Dean Hai Wen

gave students a copy of his calligraphy work as a graduation gift, on which he wrote "Bravery and Persistence"

with the image of

Judy Hopps

(a rabbit police officer in the Disney film Zootopia
). He wishes that graduates always have the courage to chase their dreams with persistence."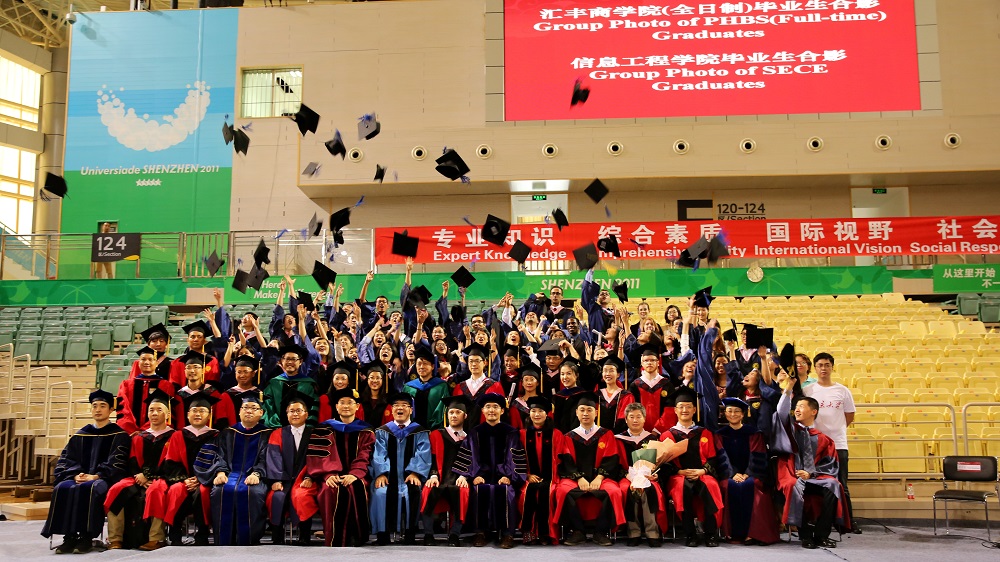 A group photo of 2016 PHBS graduates and faculty.

We not only wish all our graduates continued success in their careers and future endeavors, but also a healthy life and a loving family.