Sixteen PHBS students visited Israel from January 17 to 20 where the members of the school's Commercial Banking Association (CBA) enjoyed a rich intercultural experience with special emphasis on Israeli business and economy. As a country with few natural resources, Israel today is focusing on high-tech start-ups, especially those in internet and software, and the country is gaining notice by Chinese investors.
The tour began in the old quarter of Jerusalem, where Christians, Jews, and Muslims have lived for over a thousand years.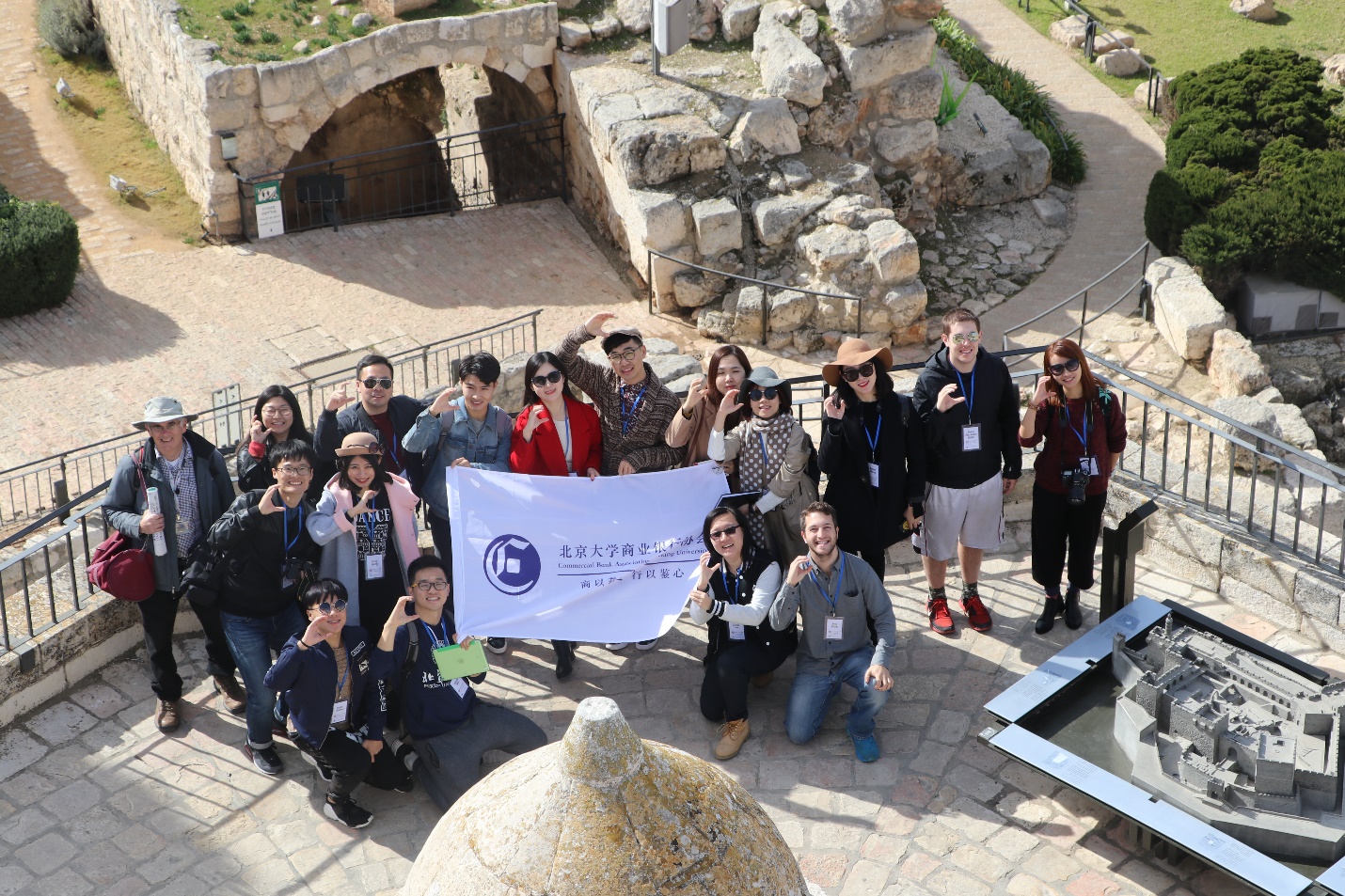 CBA members in the old city of Jerusalem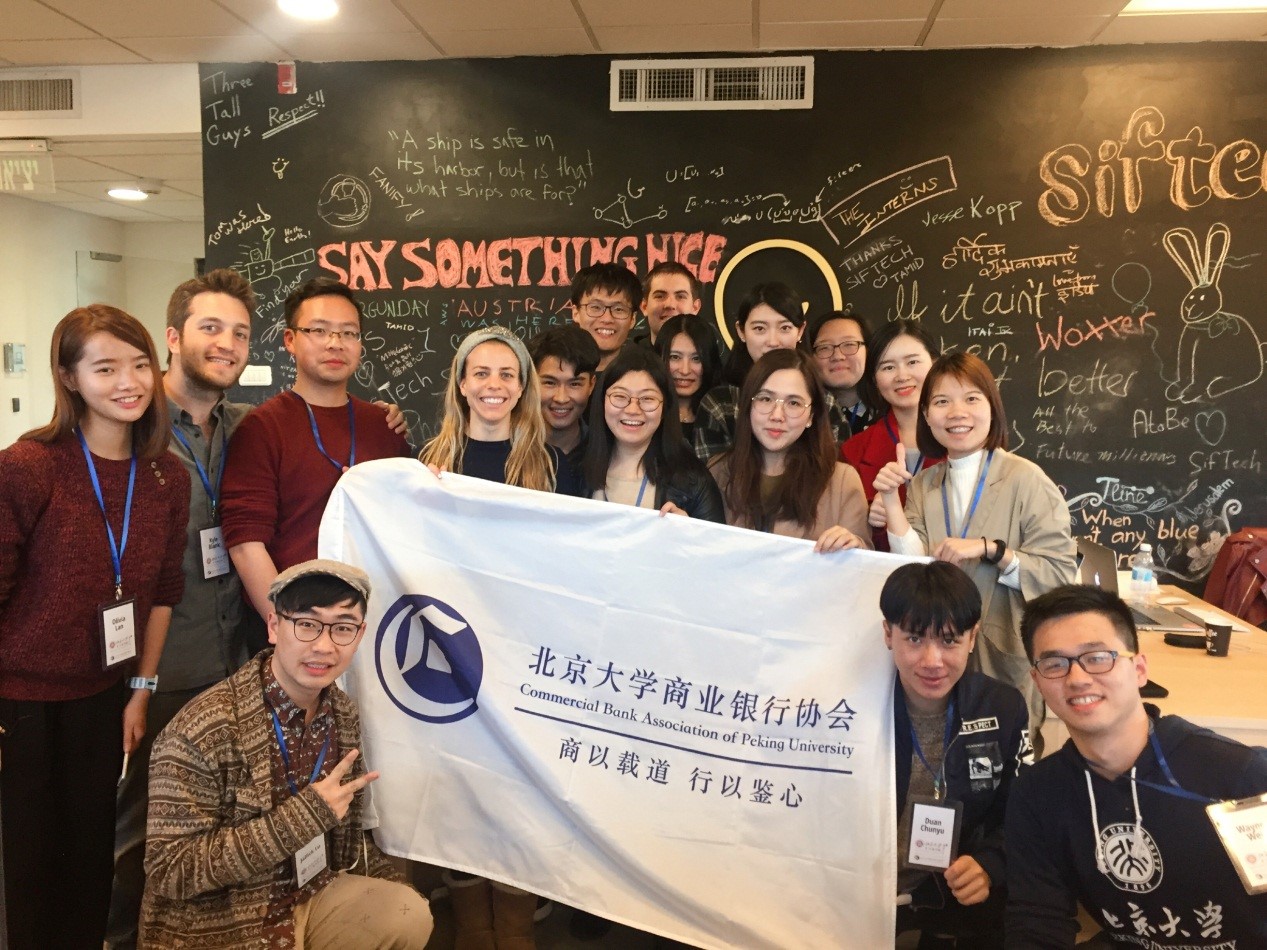 CBA visits MadeinJLM, a nonprofit organization that connects and provides resources for the tech and startup ecosystem in Jerusalem, Israel.
Rachel Rosenzweig, who heads the marketing department at MadeinJLM, delivered a speech titled, "Jerusalem, World's Top 30 Technological City." She explained the main reasons contributing to Israel's entrepreneurial focus. First, all young people must serve in the military where their communication skills and collaboration skills are developed. Second, Israel is a unique, non-bureaucratic culture that promotes enthusiasm for innovation. Third, a majority of Jews living in Israel are immigrants from developed countries like the United States and are equipped with entrepreneurial spirit willing to take risks. Then Rosenzweig discussed the various entrepreneurial enterprises in Israel and explained the recession in venture enterprises in 2012, outbreak of internet bubbles, the phenomenon of young talent leaving Israel, and revitalization of venture enterprises in 2015. Based on their understanding about the venture capital industry in China, CBA members had an in-depth exchange of views on details such as how to merchandise high-tech products and services and how to arrange the investment structures.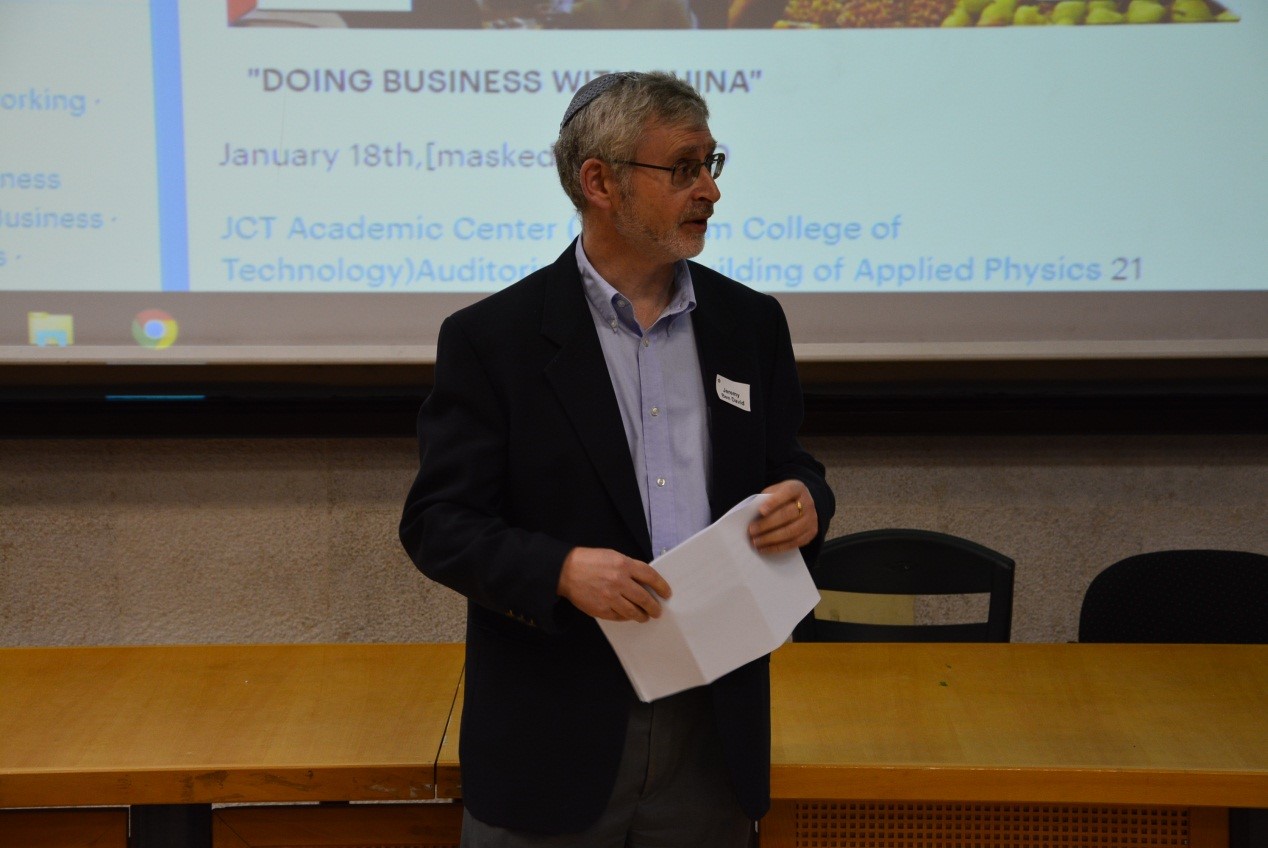 Jeremy M. Ben-David, CEO of JMB David Ben-David Company, an IP boutique specializing in intellectual property rights in the United States and Israel.
In another activity, students enjoyed a talk on "Doing Business with China" sponsored by the Jerusalem Business Network Forum (JBNF). Jeremy M. Ben-David, the general manager of JMB David Ben-David, shared his experience in China, discussing that since China has enacted laws concerning the protection of patterns rights, trademarks and design, conditions for intellectual property are gradually improving. He said that China is playing an active role in encouraging the innovation and development of high-tech companies and those entrepreneurs should visit China and get first-hand information themselves. CBA members in return gave a comprehensive introduction about China's huge development potential and expressed their hope to see extensive cooperation between enterprises in Israel and China.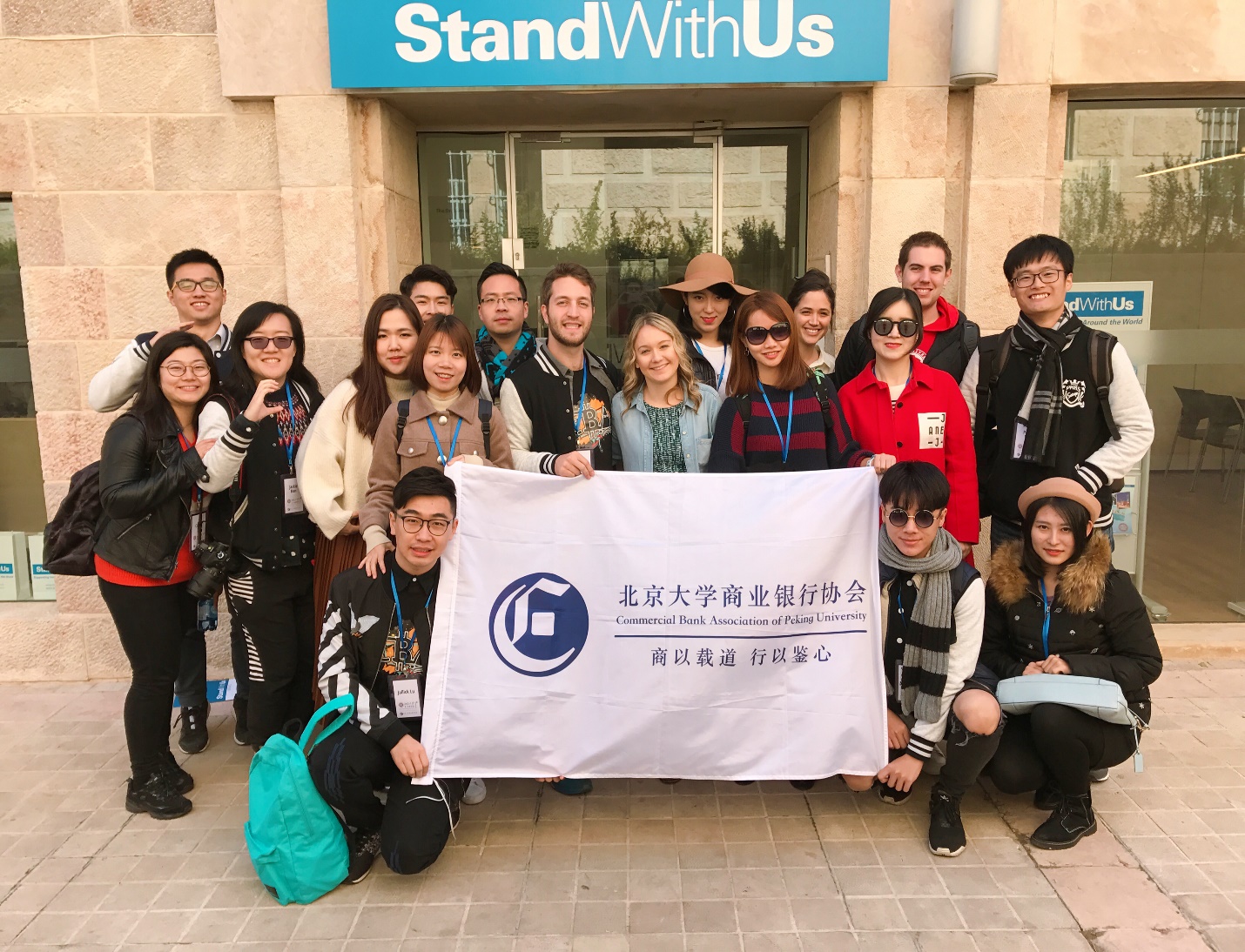 Other activities included lectures about Israeli healthcare, a lecture on the Chinese economy given by macroeconomics professor Dr. Shavit Matias in IDC Herzliya, and a visit to KPMG Tel-Aviv.
Students also visited the Holocaust memorial museum Vad Yashem and had the opportunity to talk to holocaust survivor, Bert Badihi. The Jewish girl grew up working in the garment industry in Israel. With her family and still is haunted by her tragic childhood, recalling that Germans even arrested people who they thought looked like Jews.

CBA visits KPMG in Tel aviv

Jackie Han, the new president of the CBA expressed her excitement after the study tour. "As a student, I have learned a lot about Jewish culture and history during this trip. This trip really enriched my life experience and broadened my horizon. I cannot describe how proud I was when I learned that Israelis wanted to do business with Chinese people and foster a long-term partnership with Chinese business counterparts. The history and spirit of Jewish people made me realize to that we should cherish the peaceful life we already have and never forget to make contributions to our homeland."
Commented Derek Hertel, a Canadian student, "Israel is a place like no other. A historic land surrounded by conflicts. Yet for Israelis, life continues. Israel seems the opposite to what I expected. Trees, developed infrastructure, and thousands of large hills as far as the eye can see," He felt deeply impressed by local people and the distinctive culture there, adding that "Israel definitely has a place in my heart, and the experience and culture is something that I will cherish for my whole life."
By Derek Hertel, Sophie Wang and Fabio Deng
Edited by Priscilla Young and Annie Jin