About Peking University HSBC Business School
Peking University HSBC Business School (PHBS) was founded in 2004 with the intent to advance PKU's involvement in the global economics, finance, and management research. Located in Shenzhen, PHBS brings Peking University's historical presence and first-tier business education programs to the country's south and benefits from the dynamic and entrepreneurial spirit of the thriving city. As an additional advantage, the proximity to Hong Kong, a world financial hub, provides unmatched opportunities for the entire campus community. PHBS currently offers a doctoral program, specialized Master's programs, an MBA program, an Executive MBA program, and numerous executive development programs. To provide in-depth Chinese educational experiences with a global perspective, the School admits international students into the specialized Master's and MBA programs. PHBS is accredited for EPAS by EFMD and has also been accredited by AACSB in 2018. With internationalization as its goal, PHBS has taken a bold step by opening a new campus in Oxfordshire, England. Students admitted to the cross-border programs spend the first year of their master's degrees at the PHBS UK Campus, and their second year at the PHBS Shenzhen Campus in China, alongside Chinese peers and in an environment of cross-cultural dialogue .
Programs Tailored to Your Academic Interests
As the most internationalized China-national business school, Peking University HSBC Business School offers 130 English-language, graduate level, business courses per year. Currently we offer three Master degrees in Finance, Management and Economics as well as an MBA Program for international students that are entirely conducted in English. Over 70 international and Chinese faculty conduct courses using English and have earned their PhDs from top institutions in the USA and Europe. All students, 95% Chinese nationals, are fluent in English and will be your classmates. Students can take advantage of our highly internationalized campus in Shenzhen, China, located adjacent to the international financial hub of Hong Kong. Tuition scholarships are available for both international and domestic students. We welcome you to take the next step in your career at Peking University HSBC Business School!
Download our new brochure
here
!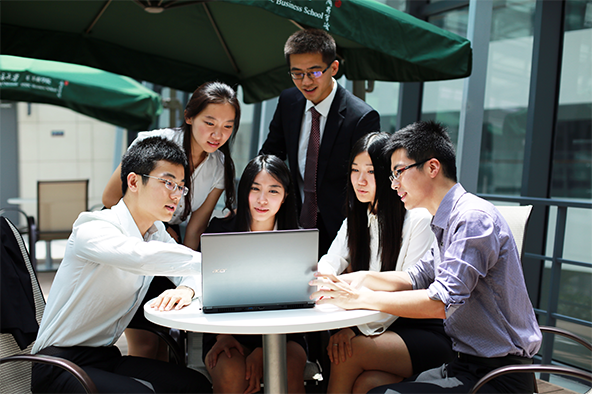 PHBS offers four full-time Master degrees. These are the Master of Economics, Master of Management, and Master of Financial Journalism. In the pursuit of being an international school and equipping our students to be leading business men and women in China and throughout the world, our master degree programs are taught fully in English. In addition to the four master's degrees, domestic students have the opportunity to participate in dual degree program with National University of Singapore. It's a two year degree program. For those who excel during their master study, PHBS gives students the opportunity to pursue a PhD in Economics. Click on PhD Button and see more.
...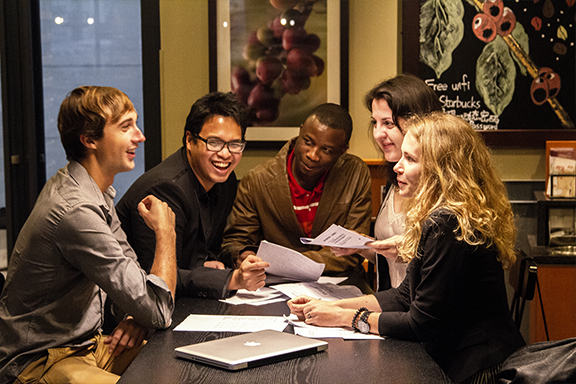 MBA Program
The PHBS MBA program is a 2-year program committed to deliver high standard management education to students with innovative spirit in economic, management and financial fields. The program aims to help students build a solid foundation in management theory, acquire management insights and develop effective management skills. We accept both full time and part time applications. Part-time is taught only in Chinese, and international students who can provide HSK score can apply. Application instruction can be found here.
...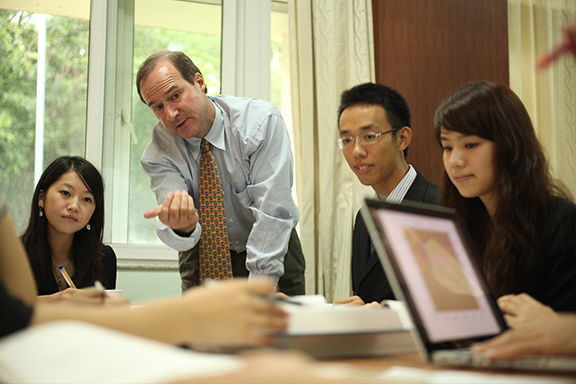 EMBA Program
HSBC Business School's EMBA (Executive Master of Business Administration) Degree Program is tailored to suit the needs of senior-level management in the contemporary international workplace. EMBA participants learn scientific approaches to dealing with the financial and managerial demands of a managerial position while continuing to work full-time. The degree serves as a demonstration that EMBA graduates have had formal training in management education, and is the national standard for upper-level professionals from a spectrum of industries. As it is customized primarily for domestic, mid-level professionals, the EMBA program is primarily conducted in Mandarin Chinese.
...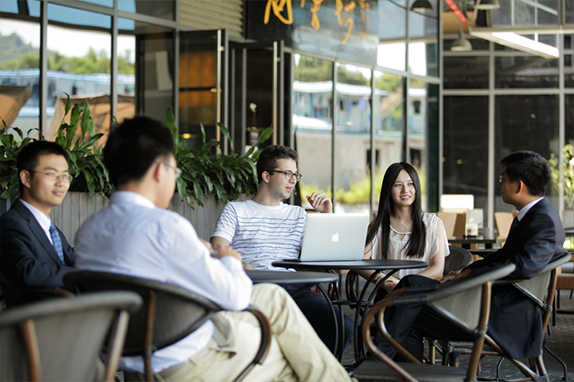 EDP Center
The EDP short-term study project for managers is designed to meet the needs of organization ascension, explore the excellent concept and help modern enterprise leaders to achieve success. The EDP center also designs internal training courses for companies according to their specific needs, and provides management training plans that combine enterprise, culture and industry features to support the company's organizational learning, organizational development and revolution. This program is taught only in Chinese.
...