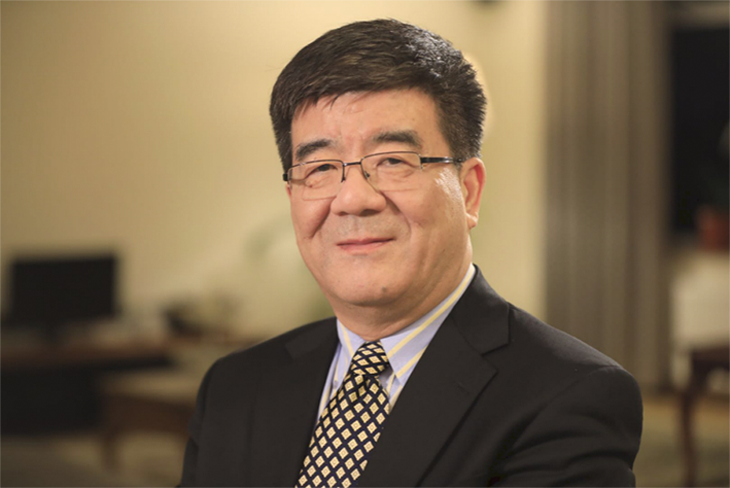 Dean's Message
Welcome to PHBS! Located in the dynamic south China innovative hub of Shenzhen, PHBS continues the century-old tradition of Peking University, as an institution of "Academic Freedom" and "Excellence". PHBS is unique in offering an unparalleled combination of China insights and global perspective. At PHBS, we uphold a single vision to foster and cultivate visionary international business leaders for the new global economy by offering a global education with in-depth Chinese and Asian perspectives on business world.
We are truly international at our core. PHBS continues to set its sights on worldwide recognition, now holding AACSB, AMBA, EPAS accreditations. In 2018, we launched our UK campus in Oxfordshire, England, marking a milestone for Peking University.
At PHBS, you will interact with a group of individuals of the highest intellectual caliber, and rich work experience. We are powered by an exceptional full-time faculty of 80 from home and aboard, who earned their PhDs from top universities worldwide and are leaders in their fields.At PHBS, You will become part of a growing network of over 1500 degree students from over 50 countries, and benefit from our collaborations with over 110 international institutes of higher learning, and over 100 corporate partners.
As a valued partner in your journey to global business leadership, PHBS can transform you, providing cutting-edge, but practical knowledge, along with essential skills, to develop the confidence and creativity to act, as well as the humility and discipline to lead.
Connect with PHBS, where we will equip you with leadership in the new global economy.
We bring together people, cultures and ideas from across the world to equip our students with responsibility and critical thinking to make positive contributions to global development. We remain dedicated to enabling and strengthening local business in Shenzhen with tools, knowledge, and ideas to help them better perform on the global stage.
Join our global community, so that we may work together today to meet the challenges of tomorrow.
Wen Hai
Professor
Founding Dean of HSBC Business School
Former Vice President of Peking University