See PHBS From a Student Perspective
Peking University Shenzhen Graduate School is located just outside of Shenzhen city proper. The campus draws off the diversity of neighboring Pingshan Village while maintaining an on-campus culture all its own. Subway and bus transportation is easily accessible from campus, and it is a short ride into the city center. From Shenzhen airport, the campus can be reached by taxi or subway, and there are several hotels located nearby.
Prospective students are welcome to visit campus at any time. International applicants who would like to organize a formal visit can contact us at int.admissions@phbs.pku.edu.cnVisiting groups and representatives of exchange partners and international schools are required to register with HSBC Business School prior to visiting campus.
Peking University HSBC
Business School
University Town, Nanshan District
Shenzhen, 518055 China
Administrative Office: Room 114

请送我去:
Please drive me to:
北京大学汇丰商学院
地址:深圳市南山区我西丽大学城
北大校区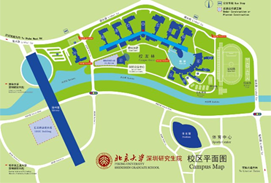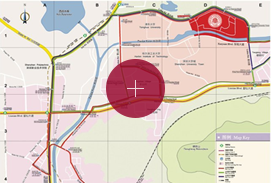 From Window of the World-Holiday Plaza bus terminal, take the no. 43 bus to the Peking University Park stop at the PKU Shenzhen Graduate School entrance
Travel Time: 1 Hour 30 Minutes

From Shenzhen Train Station

+