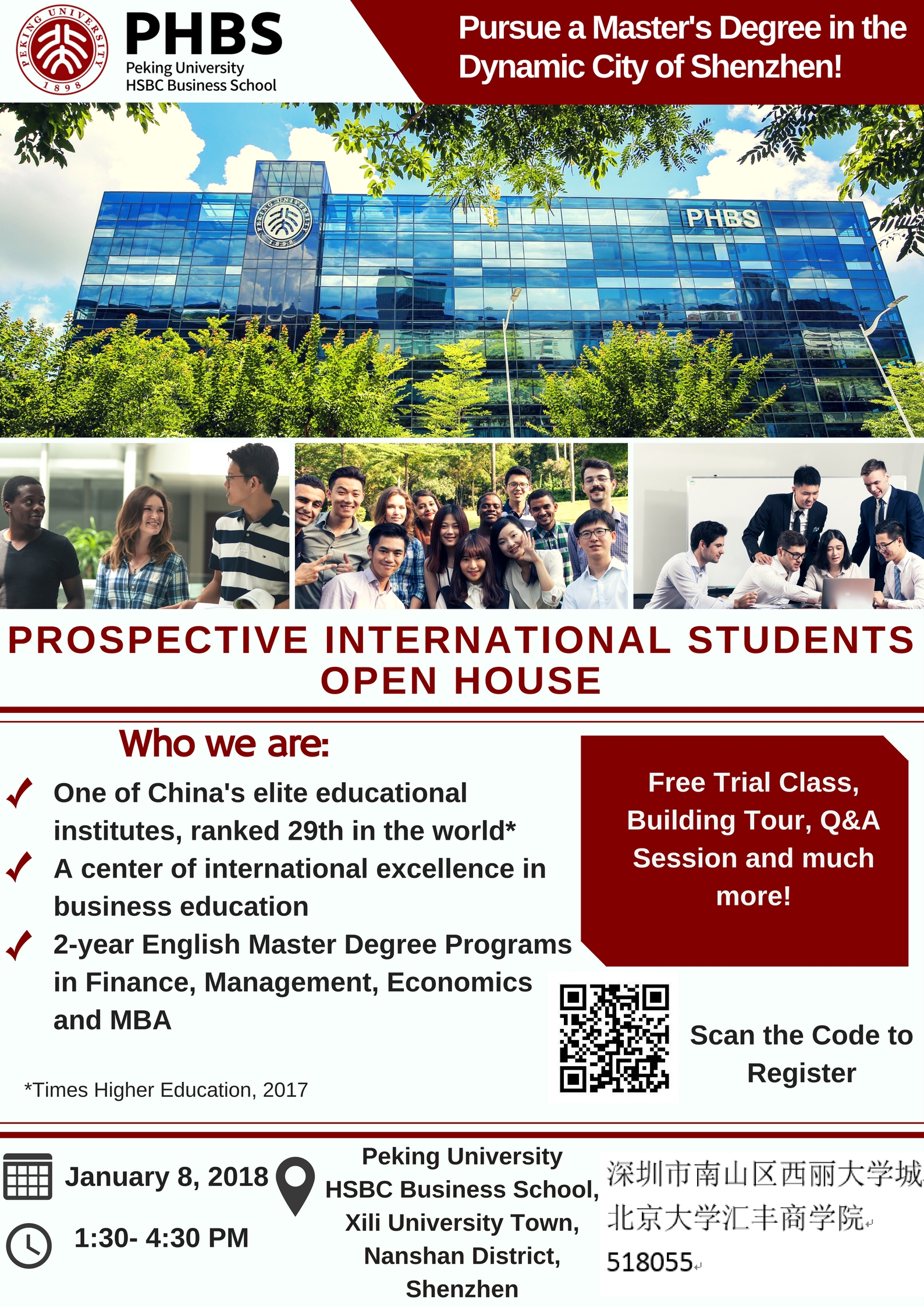 On January 8, 2018, PHBS will be hosting the 1st Prospective International Students Open House. This event is geared towards international students and expatriates already based in Shenzhen, Guangzhou and other parts of China who have an interest in a Masters Degree in Finance, Economics, Management or MBA. Participants will have the opportunity to attend a free trial class, tour our building, bring up questions and concerns at a Q&A session, and many more.
To register, scan the QR Code on the poster or by clicking
here
. You are also welcome to sign-up at the door on the day itself. Interested participants may directly contact Amanda at anltnepo@phbs.pku.edu.cn for further questions.