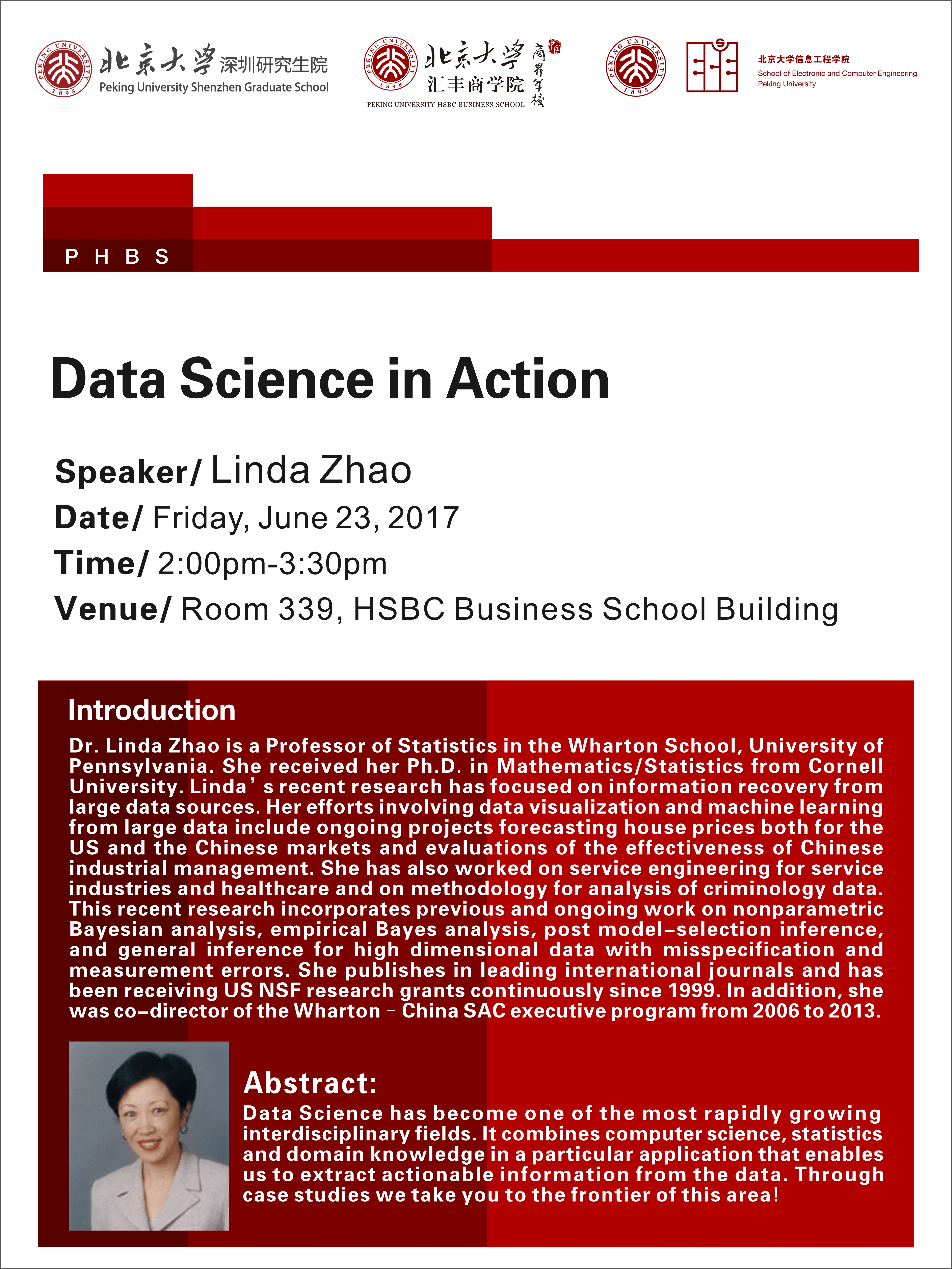 Abstract
Data Science has become one of the most rapidly growing interdisciplinary fields. It combines computer science, statistics and domain knowledge in a particular application that enables us to extract actionable information from the data. Through case studies we take you to the frontier of this area! The presentation is non-technical and accessible to the general audience.
Case Studies:
· Sirius Radio/Amazon-MTURK: Business Radio powered by the Wharton School was launched in January 2014. How many listeners do we have?
· Lending Club: A rapidly growing online peer-to-peer lending marketplace. Over $87,000,000,000 loans were issued in 2016. We share their successful story with you and go further. With a detailed study we show you how statistics/data mining can be a powerful tool in real life!
· Google Flu and Online CPI are cases where online big data comes in to play.