As part of activities on December 1 commemorating ten years of the naming of the Peking University HSBC Business School, a number of the school's international alumni met with first year students to discuss how to find a job and business opportunities in China.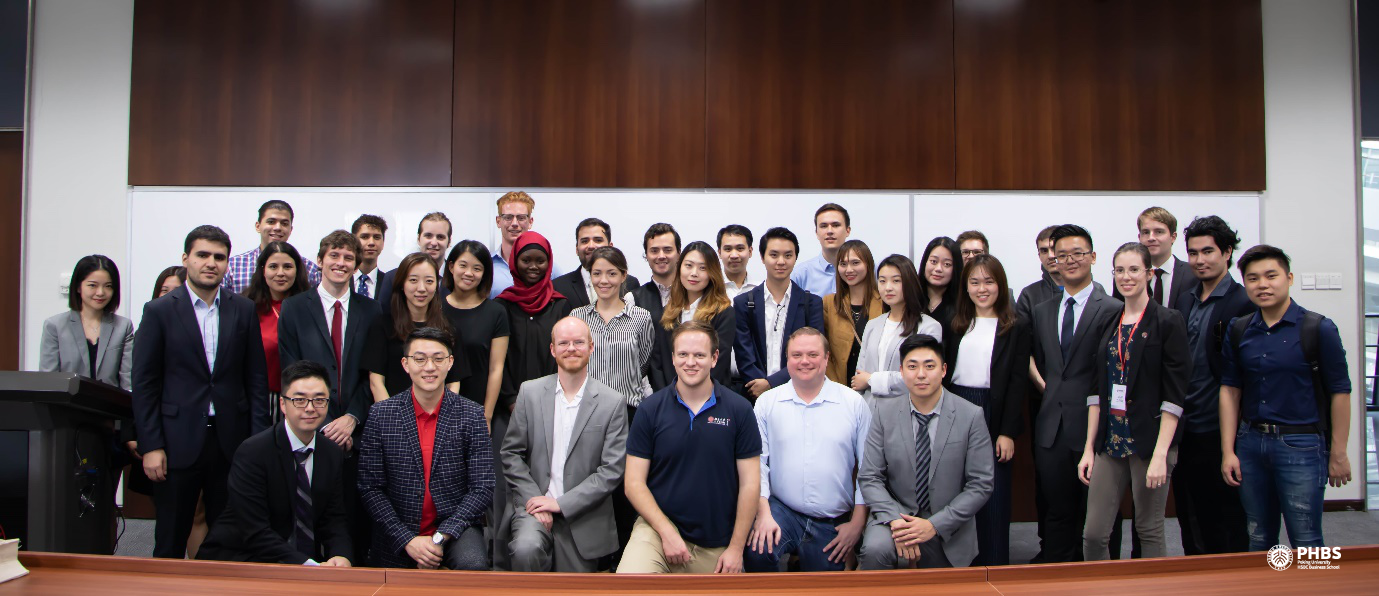 The event kicked off with a presentation by Methawee Tantrawenith, cofounder of Le Wagon, an intensive nine-week coding bootcamp that teaches how to code tech products. Tantrawenith spoke about the benefits of being in China and how to use these to best advantage by developing one's skills abilities. She especially emphasized the aspiration of local start-ups to expand globally, with 70% of them developing global strategies at the grassroots.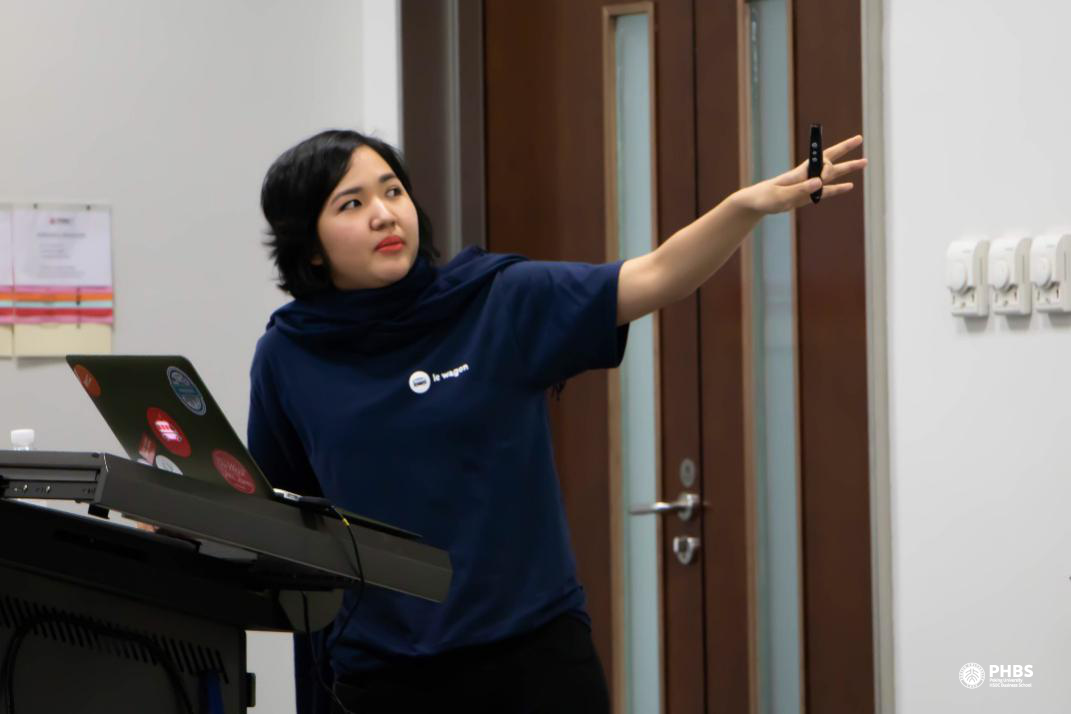 Next, Professor Kevin Chastagner introduced a discussion panel on entrepreneurship and the steps for starting a business in China. PHBS finance master's program graduates Henry He, John Rood and Adam Hagger, participated, as well as management graduate Jason Yu.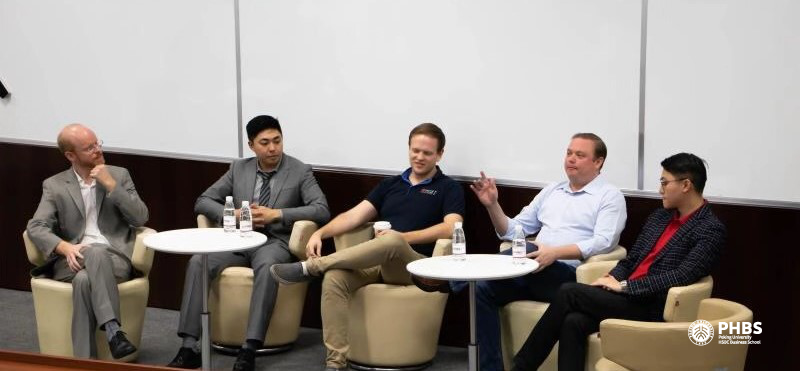 Then discussion shifted to China's future. Remarks covered China's transformation into a relatively developed economy with stable growth, career opportunities and employment options, and acknowledging that the job market is more competitive than ever before and that internationals must be able to speak Mandarin to be competitive in the market.

Participants also focused on visa status issues as a barrier to finding a job here. However, it was reported that the government has introduced a new entrepreneurship visa plan, reportedly simplifying the process of obtaining a long-term residence visa for business activities by submitting a business plan.

Closing the panel discussion, students chatted with the panelists over a cup of tea and snacks, exchanging We Chat contacts.

The day concluded with a ceremony for the 10th anniversary of naming the school. Dean Wen Hai provided opening remarks then introduced special guests including the former president of Peking University, Lin Jianhua; Lord Stephen Green, former Group Chairman of HSBC Holdings PLC; and David Liao, current CEO of HSBC China.


By Amir Guluzade
Edited by Priscilla Young