On the bright sunny days of August 21 and 22, 2017, Peking University HSBC Business School (PHBS) welcomed its new graduate students. Wearing PKU T-shirts, volunteers were well prepared to answer questions, give advice, and helped to complete the registration process.
Instead of rushing to several places, new students could register for classes, pay tuition fees, and get housing information at the Campus Service Center, and started to prepare for this new chapter of their life. Following are photos from the registration and move-in day.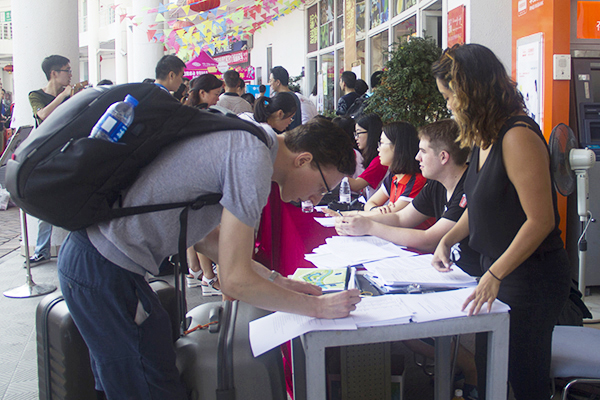 An international student fills up the registration form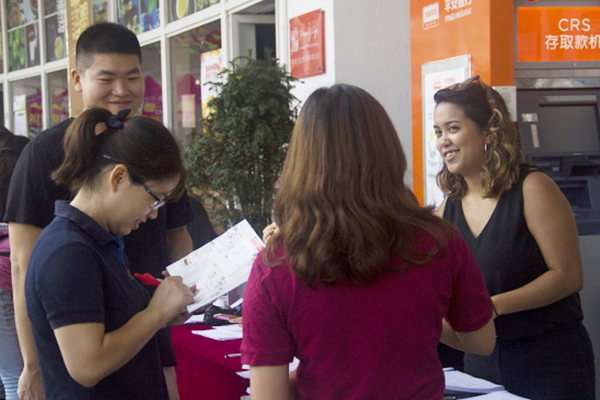 International students consult volunteers on registration steps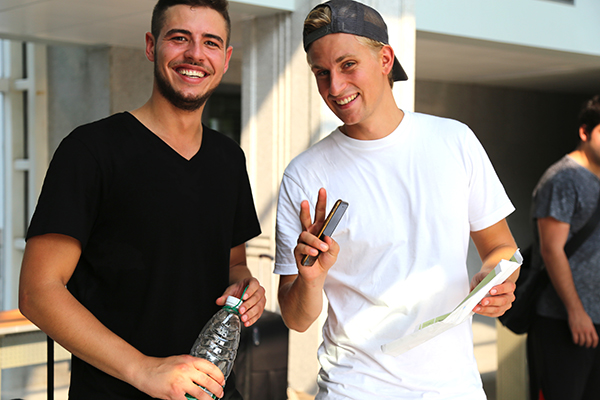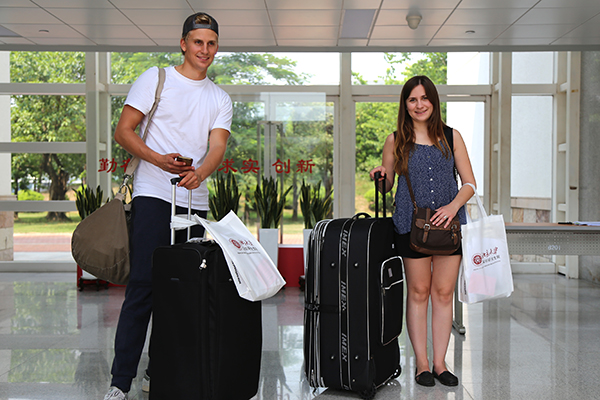 International students arrive at PKU H building

The past few years have witnessed an increasing number of international students admitted to PHBS, and nearly half the school's faculty are international. Within its MA degree program, international students make up 15% of the students. This fall semester, around 50 exchange students and 44 full-time international students have enrolled for PHBS programs. The overseas students are mainly from European countries, including Italy, France, Germany, and Russia.

Most of them hadn't visited China before and arrived just a few days earlier. When asked what she hoped to achieve at PHBS, Bootsveld, a German student, said, "I have been learning Chinese for three years, and hope to broaden my horizon at PHBS." Katia, a French student, said she wasn't familiar with Shenzhen until she applied at PHBS. "I'm from Lyon, a beautiful city with smaller population than Shenzhen," she added, "it's too hot here."

British student Richard expressed his love to the Peking University Shenzhen Campus, where he could enjoy the view of rolling mountains and leafy trees. "The scenery is great, not like the modern business center of London," he said, hoping to study the economic trend of China and find more opportunities at PHBS.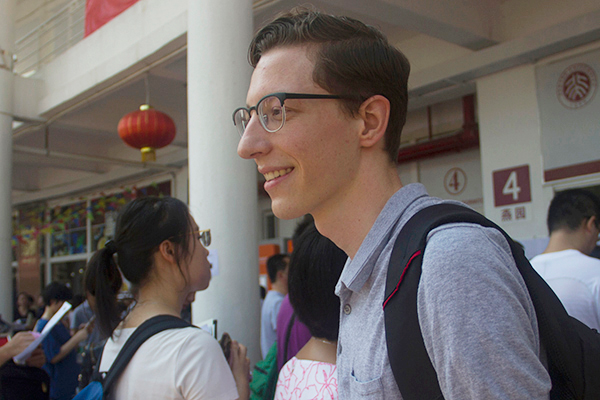 Winni introduces himself to student reporters

Winni, a German student, said that he appreciated the opportunity to come to Shenzhen and study in China's most prestigious university. "As a student who majors in management, I'm really looking forward to the life at PHBS," he added with excitement.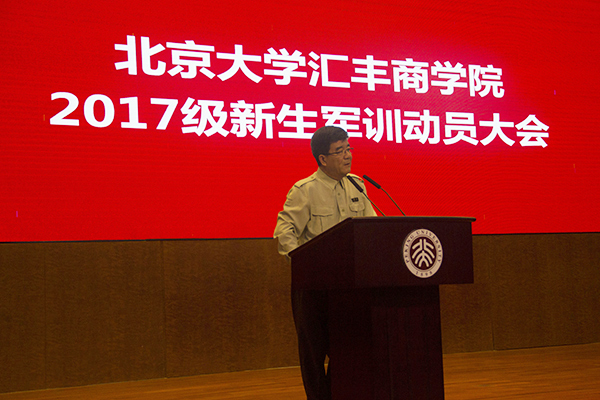 Dean Wen HAI addresses at the mobilization meeting
PHBS Dean Wen HAI also gave a warm welcome to new PHBSers. As he put it on the mobilization meeting, PHBS, one of the most entrepreneurial business schools in China, must inherit the spirit of Peking University in an all-round manner, so it will cultivate PHBSers from physical, virtual, intellectual and other aspects. It is also a tradition for new students to participate in week-long "military" type training right before the new term begins. "The training is a vital part of PHBS cultivation objectives, as it also helps cultivate leadership, perseverance and team spirit."
He also mentioned the endeavors that PHBS had made for internationalization. Earlier this year, PHBS took a bold step to invest in a new campus in the UK. The opening of PHBS UK campus has not only marked a turning point for the school's global presence, but also served as a leap for China's higher education development. In addition, PHBS offers international students on the Shenzhen campus the China Studies course to help them gain first-hand and practical knowledge about China. Through a body of lectures, company visits, field studies, and internships, international students will have the rare chance to gain insights on business practices and other important aspects of Chinese culture.
By Annie JIN
Edited by Sophie WU