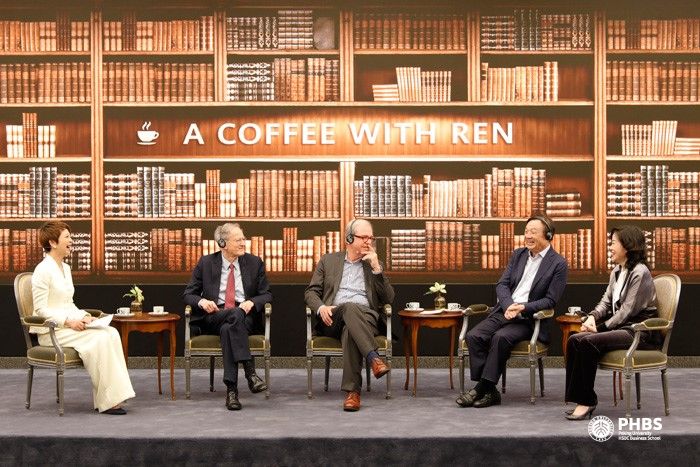 Tian Wei, George Gilder, Nicholas Negroponte, Ren Zhengfei and Catherine Chen in Shenzhen
Chinese telecoms giant Huawei has been the latest focus in the complex China-US relations. Ren Zhengfei, Huawei Founder and CEO, sat down with two of the world's most prominent thinkers George Gilder and Nicholas Negroponte for an open panel discussion called "A coffee with Ren" on June 17. George Gilder is a futurist, author and venture capitalist. Nicholas Negroponte is a tech visionary and the Co-founder of the MIT Media Lab.
This event was live streamed by China Global Television Network (CGTN), a nationally owned media in China which brings a Chinese perspective to global news. It featured a 100-minute conversation and a Q&A session, attracting reporters at various media outlets home and aboard, and scholars from local universities and higher-education institutes. Several PHBS international faculty members were also invited to attend the event.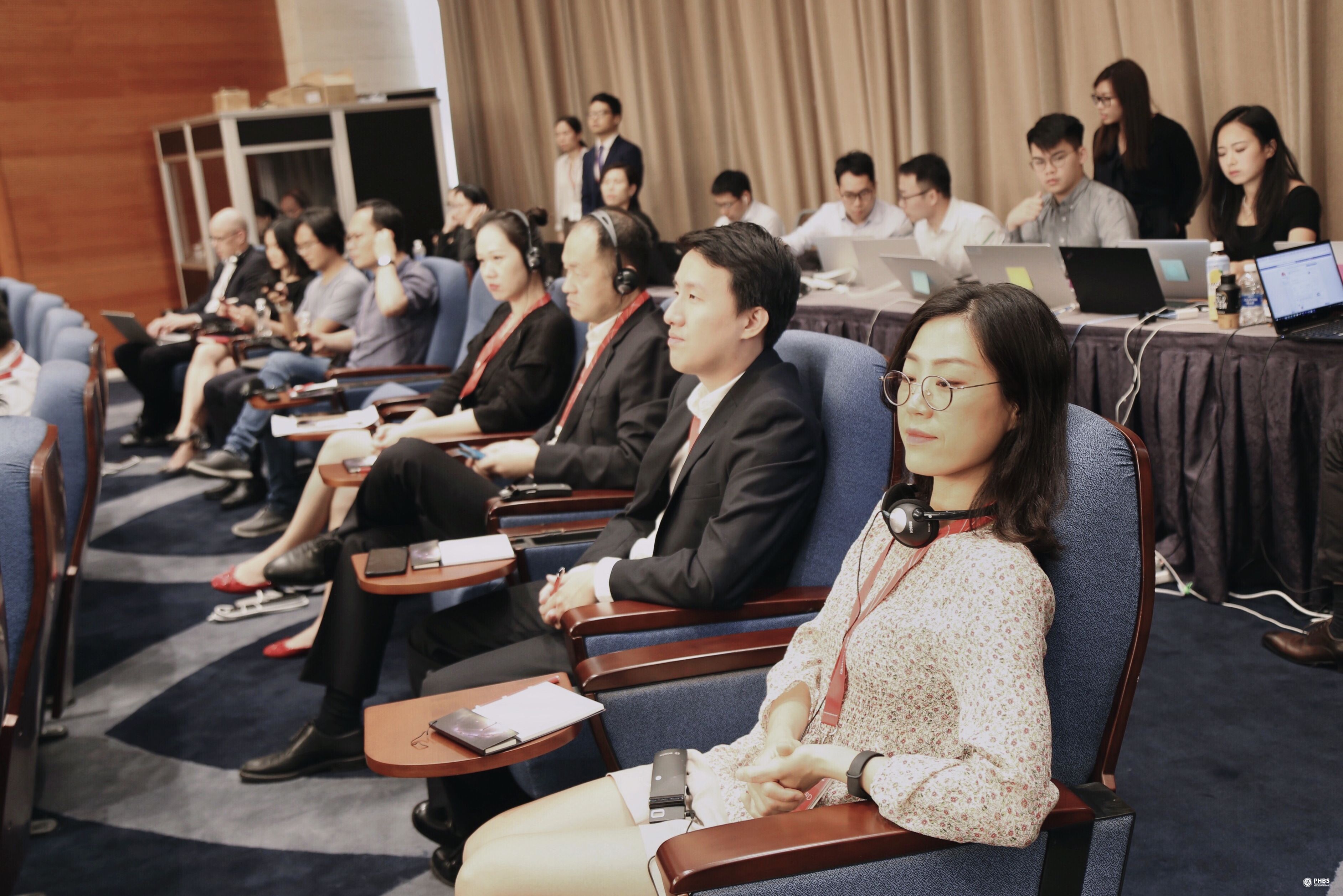 PHBS faulty attends the event
The discussion was moderated by Tian Wei, host of China Global Television Network's World Insight. Catherine Chen, Huawei's Senior Vice President and Member of the Board, was also in attendance. Their topics ranged from tech-driven changes, coming 5G internet revolution, future cooperation worldwide, and Huawei's recent as well as long-term strategies. Ren remained upbeat about Huawei's long-term future and regarded win-win cooperation as the core and mainstream of global development.
He said Huawei would like to learn from others in terms of basic sciences, and won't flinch in the face of difficulties. In addition, Huawei currently supports over 300 universities and 900 research institutions, and will continue its efforts around the development of basic sciences despite a retreat from certain schools and institutions.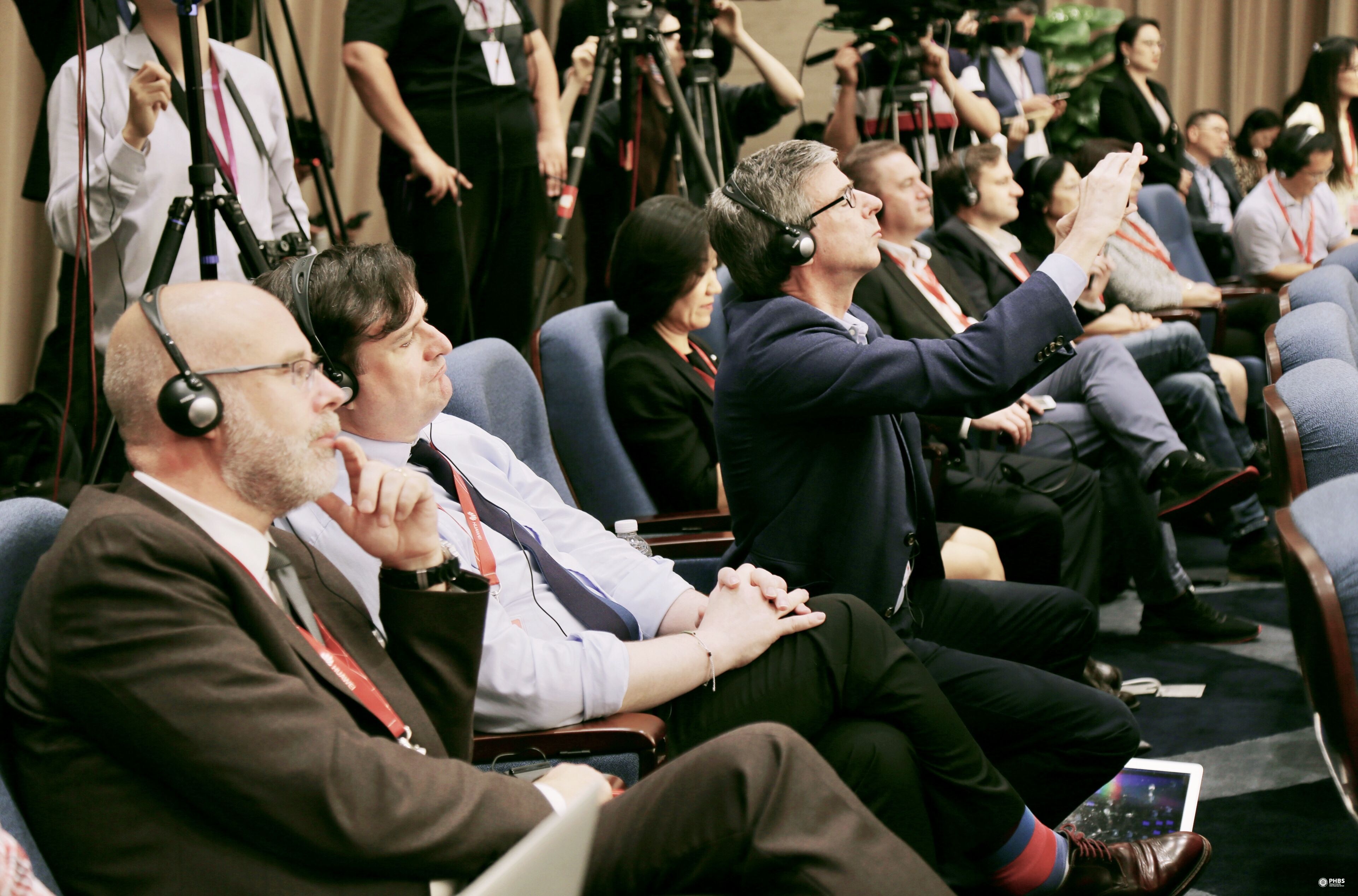 In the Q&A, questions from media and scholars are raised
In the Q&A session, there were plenty of newsworthy moments, including insights about life-long learning, open cooperation, and hi-tech advances of the future. PHBS faculty also had the chance to talk with Ren, concerning topics such as the firm's employee motivation, counterparts as well as competitors, and core value for customers.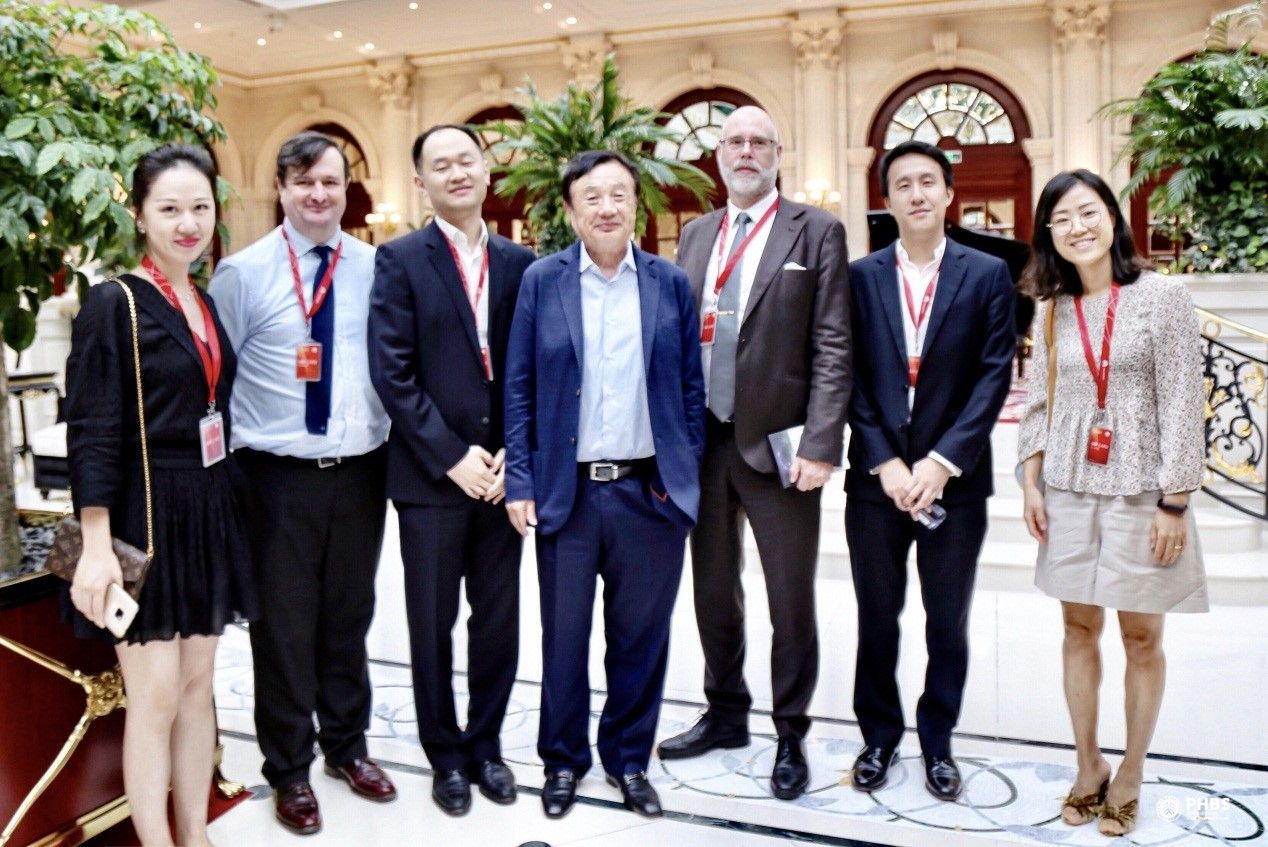 PHBS faulty Group Photo with Ren Zhengfei, Huawei Founder and CEO


Photo\ Content by Annie Jin