Fall 2019

Click Here to Read the PDF version of PHBS Magazine

Message from the Dean
Over the past decade, China has not only established itself as an economic powerhouse, but also a rising force in higher education. As one of the country's flagship universities, Peking University(PKU) has gained much momentum, as has its newest business school, Peking University HSBC Business School (PHBS).
Founded in Shenzhen in 2004, PHBS is a showcase of entrepreneurial achievement, combining Peking University's profound heritage and Shenzhen's innovative vitality. It brings PKU's historical presence and first-tier business education programs to the country's south and benefits from the dynamic and pioneering spirit of the thriving city.
For those interested in learning about the events and developments that have shaped China over the last 40 years, our school presents an exceptional opportunity to benefit from both modern Asian cultural immersion and internationalization. The country's first Special Economic Zone, Shenzhen provides the setting to gain insights into the region that is emerging as one of the world's economic and financial centers. Our brand influence and presence is growing.
PHBS continues to set its sights on worldwide recognition, now holding AACSB and AMBA accreditations. In 2018, we launched our UK campus in Oxfordshire, England, marking a milestone for PKU. As today's China has much more to offer than merely kung fu, pandas, and diverse regional cuisines, our overseas campus serves to connect China to the world,and the world to China. We are a global community proud of our achievements,never bound by them, yet always driven by the world's latest trends.
As technology shapes the business landscape, PHBS has incorporated cutting edge subjects such as fintech and machine learning into our curriculum. Moreover, our school is on track to lead the way with our research, programs, faculty and alumni, leveraging our location in Shenzhen, China's front-runner in tech innovation.
This premier issue of the PHBS Magazine has been long in the making, sharing only a small selection of stories about the many inspiring faculty, students and alumni whose talent defines our school. It also highlights a variety of special PHBS events and initiatives, as well as our faculty's research and insights into trending topics. We invite you to get to know us and join our journey, as PHBS embraces future opportunities and rises to meet the challenges of today's ever-changing world.
Sincerely,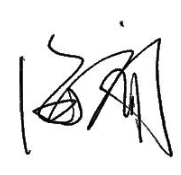 Hai Wen
PHBS Founding Dean


A Selection of the Contents

Spotlights