When Peking University (PKU) was founded in 1898, few could have imagined its status over 100 years later or that the school would establish a branch campus elsewhere in China.
That somewhere else, now called Shenzhen, was little known outside the Pearl River Delta area of Southern Guangdong Province. Further, few could have projected that by the early 21st century Peking University would purchase a small, bucolic campus overseas. Yet, during Peking University's 120th anniversary year, its Shenzhen counterpart, the Peking University HSBC Business School (PHBS) welcomed its first students and visitors to the UK campus in Boars Hill, Oxfordshire,England.
Originally known as the Imperial University of Peking before it adopted its present name in 1912, Peking University was the first national institution of higher learning covering comprehensive disciplines in China. For over 120 years, PKU has been recognized as the nation's leading institution of higher education. According to Times Higher Education, PKU ranked 31st in the publication's 2019 World University Rankings. According to QS World University Rankings, PKU was ranked 9th for employer reputation in its Top Business Schools with Employers Ranking in 2018.
In 2001, the university opened a graduate school campus in the burgeoning city of Shenzhen, the Special Economic Zone designated by Deng Xiaoping during China's opening up and reform. Among the several science-based programs of study offered at the PKU Shenzhen Graduate School, two were completely different: the business school and transnational law school.
Setting itself apart from other business schools in China and to promote its international purview, classes in the school's full-time master's degree are conducted in English. In 2008, the business school received significant support from an international bank and was renamed the Peking University HSBC Business School (known on campus as PHBS). In 2019, the school will celebrate its 15th anniversary in October.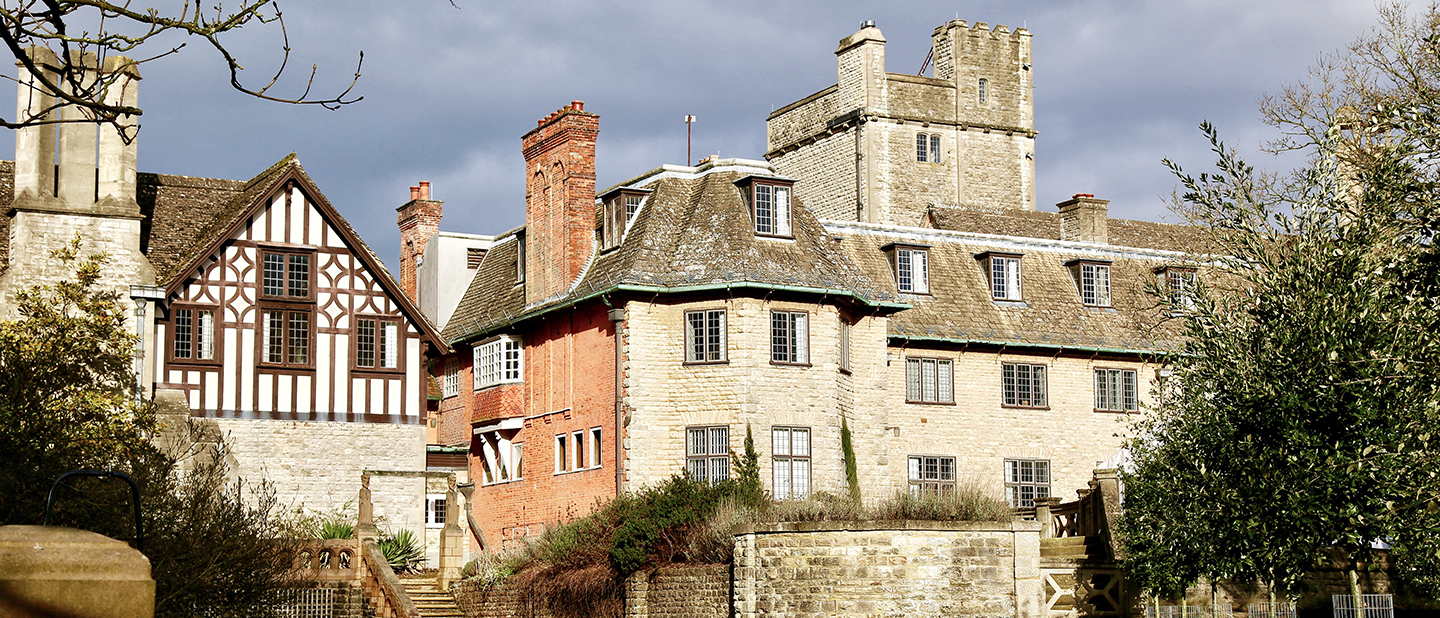 PKU Overseas
PKU leadership began to consider an overseas campus after learning that a small campus was available for purchase in Oxfordshire, England. Given international interest in modern China's rapid development and future business and economic prospects, exporting knowledge could ultimately support international business collaboration, create a pipeline for international educational exchange and further cultural understanding in today's complex world.
Indeed, higher education in today's globalized world has become highly competitive. Universities in Asia and the West continue to create global cross-degree and campus partnerships. For example, the EU and Great Britain have become more competitive in their desire to enhance their relationship with China, creating favorable opportunities for the global presence of China's higher education institutions. Since the University of Nottingham established its campus in Ningbo in 2004 as the first western university to open a campus in China, more western universities have partnered with Chinese universities to establish research partnerships, dual-degree programs and educational exchanges. In fact, PHBS shares a number of student exchanges with universities around the world, as well as dual-degree programs for both master's and MBA degree programs.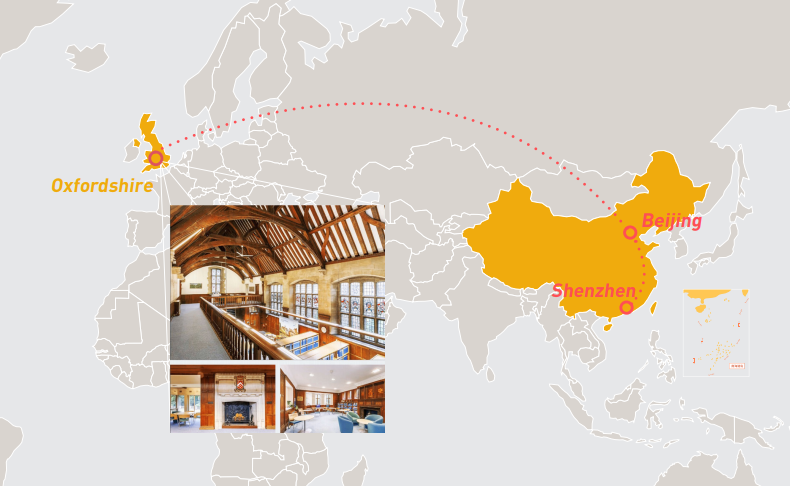 Shenzhen and Boars Hill Programs
As the initiator of the UK campus, PHBS is responsible for its main administrative duties. PHBS was founded in 2004 to advance PKU's involvement in economics, finance, and management research. Located in Shenzhen (just north of Hong Kong), PHBS brings Peking University's first-tier business education programs to the country's south and has a unique opportunity to leverage its location in the Guangdong-Hong Kong-Macao Greater Bay Area, which comprises the two special administrative regions of Hong Kong and Macao, and the nine municipalities in Guangdong province. PHBS in Shenzhen provides programs of study leading to a master's degree in either finance, management, financial media or economics, whereas the UK campus focuses on professional knowledge of China's economy, financial market and corporate management. Students admitted into the UK program will study one year on the Boars Hill campus and another year on the PHBS Shenzhen campus. Conversely, international and Chinese students admitted to the Shenzhen campus have the option to take a portion of their courses at the Boars Hill campus.
In addition to degree studies, the UK campus is offering short-term courses for corporate and business practitioners to learn about or update their knowledge of China's economic development and policies. For example, several PHBS MBA students, as well as a number of business professionals involved in the PHBS Executive MBA program and the school's Executive Development Program have taken short-term courses at Boars Hill.
Original article by Annie Jin
Updated by Priscilla Young