To safeguard everyone on campus, PHBS has strictly implemented the provisions of epidemic prevention and control. Before being allowed on campus, students queued up for the temperature check and luggage sterilization. Additionally, they were asked to scan a QR code at the checkpoint with a mini-app embedded in WeChat producing a onetime color code pass. This semester, the school is offering 112 MA courses, 32 MBA courses, 15 EMBA courses and 11 doctoral courses, with the UK campus also offering 14 courses. All the on-campus teaching and courses have returned to normal.
The "Peking University Friendship Award" was conferred on six professors including PHBS Professor Young Joon Park. Park joined PHBS in 2009 right after earning his Ph.D. in economics from the University of California, San Diego. As PHBS assistant dean and teaching associate professor of economics, he has played multiple roles in both academics and administration. In the past 11 years, his dedication and commitment to research as well as teaching have been highly praised by faculty and students, winning him several awards. He is the first faculty member from the PKU Shenzhen campus to receive this honor. This award was established in 2018 to recognize high-level international experts who have worked at PKU for a long time and made outstanding contributions to the university. To date, only 12 faculty members have won the awards.
3. PHBS Professor Wang Pengfei Ranks High in Recent RePEc/ IDEAS Economist Rankings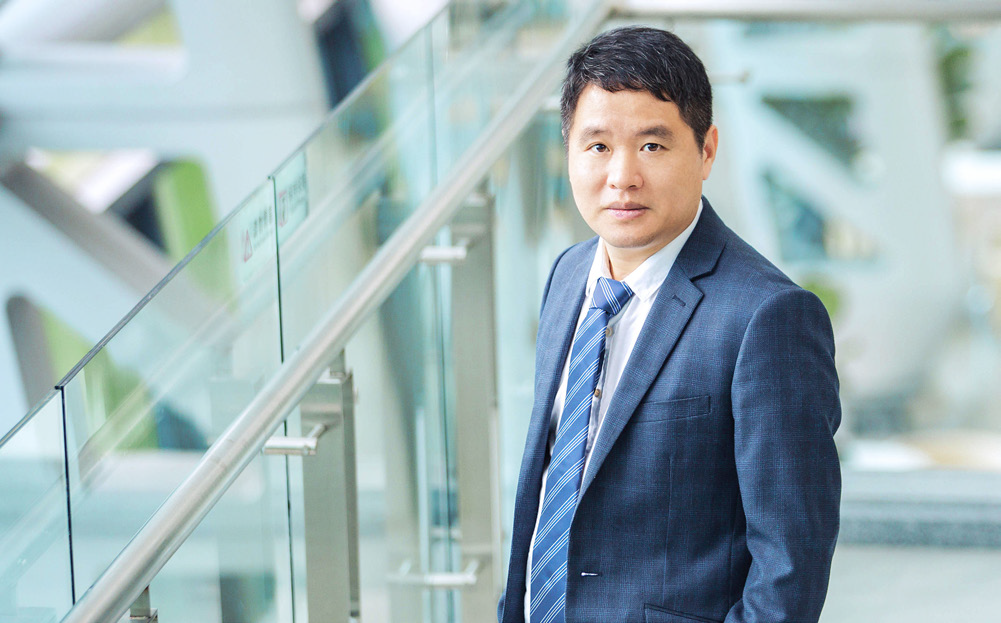 Based on the publication and influence of academic papers in the past ten years, the world-renowned economic research database RePEc (Research Papers in Economics)/IDEAS released the rankings of more than 60,000 of the world's economists in February 2021. RePEc/IDEAS is the largest bibliographic database dedicated to economics, indexing over 3,400,000 items of research. According to the recent rankings, Professor Wang Pengfei, PHBS associate dean, ranks 216th among global economists, 8th among Chinese economists, 5th among economists in Chinese mainland, and the highest among Peking University scholars in this field.

Wang earned his Ph.D. in economics from Cornell University and then joined the Hong Kong University of Science and Technology. His research focuses on macroeconomics, business cycles, financial economics and monetary economics. He has published in Econometrica , American Economic Review, Journal of Finance ,Journal of Economic Theory, Journal of Monetary Economics, Journal of Financial Economics , and American Economic Journal: Macroeconomics .

4.People's Daily Interviews PHBS Professor on China's Poverty Alleviation

The year 2020 marked a milestone in China's history of poverty alleviation. How has China eliminated extreme poverty and how do foreign experts evaluate China's poverty alleviation efforts? The People's Daily interviewed several scholars from high-level institutes and key universities, including PHBS Assistant Professor Seungjoon Oh. He held that combined packages of poverty alleviation programs such as resettlement and relocation migration had been very effective. In addition, he pointed out that education is the prerequisite of successful human capital development and long-term poverty alleviation and that the nation has been improving rural education by providing both hardware support and qualified teachers. He concluded, "It's beyond just numbers; the meaningful experience of China can serve as the benchmark for other developing countries."

5. PHBS Financial Media Students Win at China Data Content Competition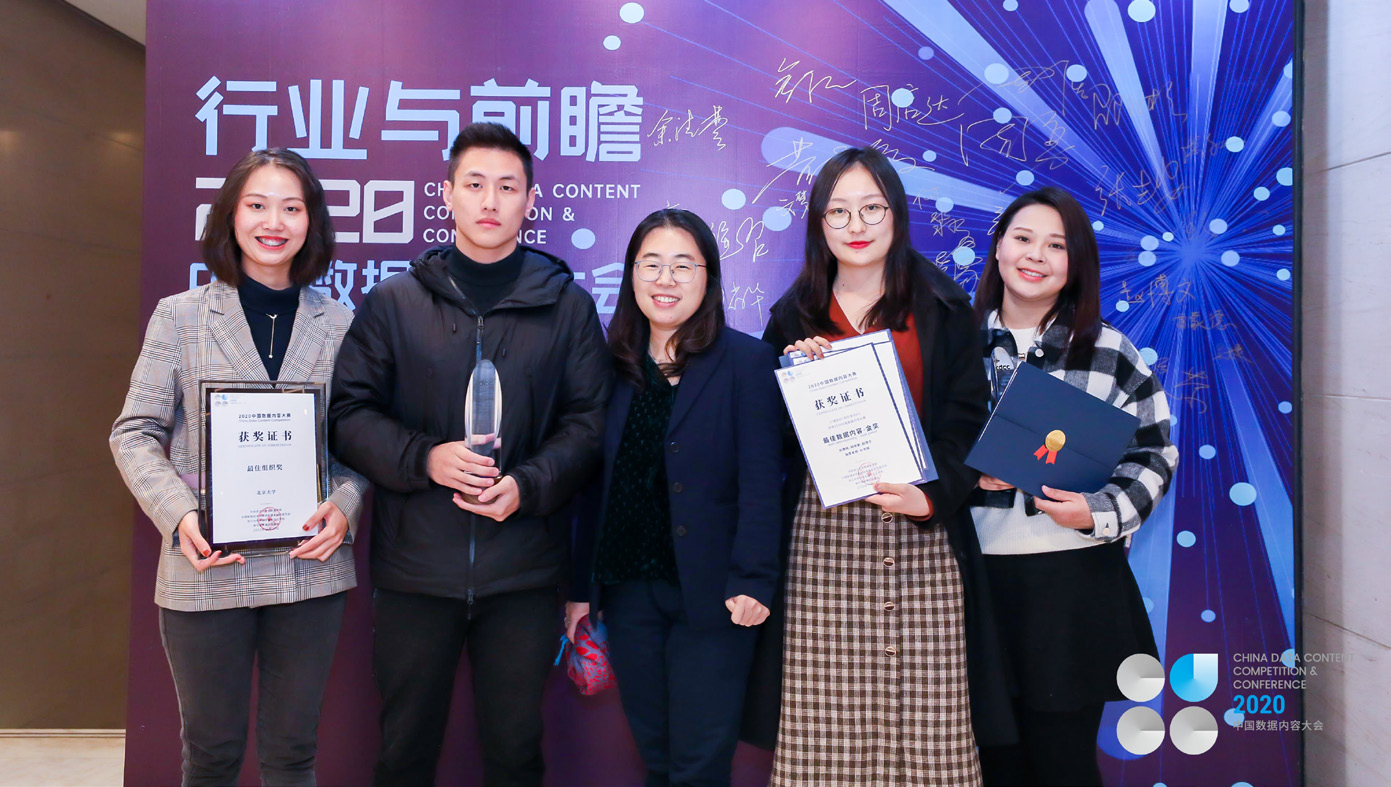 To communicate information clearly and effectively, data visualization uses statistical graphics, plots, information graphics, and other tools. Themed "Data Visualization in Convergence: Scientific Storytelling and Open Data," the China Data Content Competition and Conference was held in Hangzhou last December to further promote visualization technology, and stimulate data opening and its public value. Among 615 nationwide submissions, a total of 7 works by PHBS financial media students were shortlisted. The work "A historical Slice of Cancer Villages" by Zhao Luming, Zhu Xiaomeng, and Zhao Bowen, won the Best Data Content Award, and "Period Poverty," the work of Zhang Xiang, Zhang Keyuan, and Wu Xingying won the Bronze Award for Best Data Video. This is the second time that PHBS financial media students have stood out in data journalism. In the 2019 China DataViz Competition, themed "Macro and Micro World in Data," the work "Way Back into Shanghai" produced by Lan Xingyu, Liang Yinyan and Ye Xiaoqi won the Best Data News Award.

6. PHBS Holds the First Corporate Cooperation Forum


PHBS held its first corporate cooperation forum on April 9, inviting nearly 100 practitioners from various enterprises in the fields of finance, media and Internet, including China Central Depository & Clearing Co., Ltd, E Fund Management Co., Ltd, China Renaissance, Bank of Communications, HSBC Bank (China) Company Limited, Huawei Technologies Co., Ltd, PingAn Bank Co., Ltd and Shenzhen Economic Daily. The forum featured two round table discussions focusing on employment in the post-COVID-19 era and the new school-enterprise cooperation, giving students a better understanding of the job market and career development paths. PHBS Dean Hai Wen hoped that the school could continuously enhance cooperation with businesses in terms of talent cultivation, employee development, research, and social responsibility.