On the evening of December 23rd. Peking University Shenzhen Graduate School held its annual Gala Christmas Party, hosted by Vice Dean Professor Vincent Chang. In addition to Professor Chang, other senior members of the faculty present included Dean Wen Hai, and Vice Dean Wei Wei. Also in attendance were the remaining members of the faculty, as well as invited guests from the worlds of business and media, and, of course, the students. In all, over 400 guests were there to enjoy the event, which consisted of three parts: the dinner, an entertainment program, and dancing.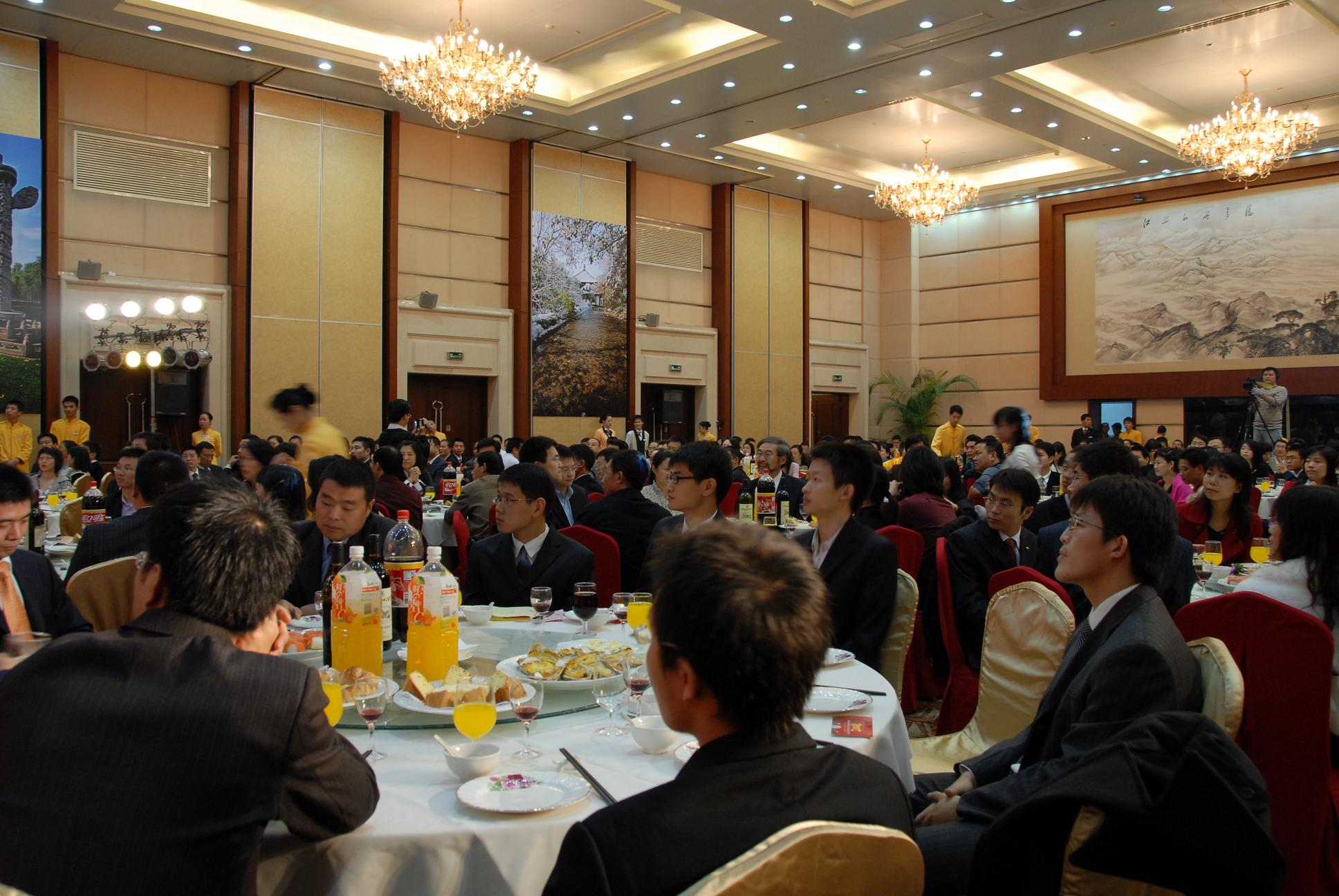 People gathering in the hall


Vice Dean Vincent Chang introduced the guests of honor one by one at about 7 pm. They included Xiaonian Xu of CEIBS, Yuruo Liao of Doers Consulting Corp(Shanghai), Yunping Qiu and Binfeng Yuan of Citibank(Shenzhen), Lin Zhi of Invesco Greatwall, Yongjin Wang of Bexcel Management Consulting and Jiantao Long of Shenzhen Press Group.
Vice dean Vincent Chang hosts the party
Following the introductions, Professor Wen Hai, Vice Principal of Peking University, and Dean of SZGSB addressed the guests. He stressed that the motto of Peking University Shenzhen Graduate School of Business is "The World, The Future", and its aim is for the school to take its place among the most prestigious business schools in the world; educating outstanding graduates who are prepared to meet and deal with the business challenges and opportunities of the 21st. Century.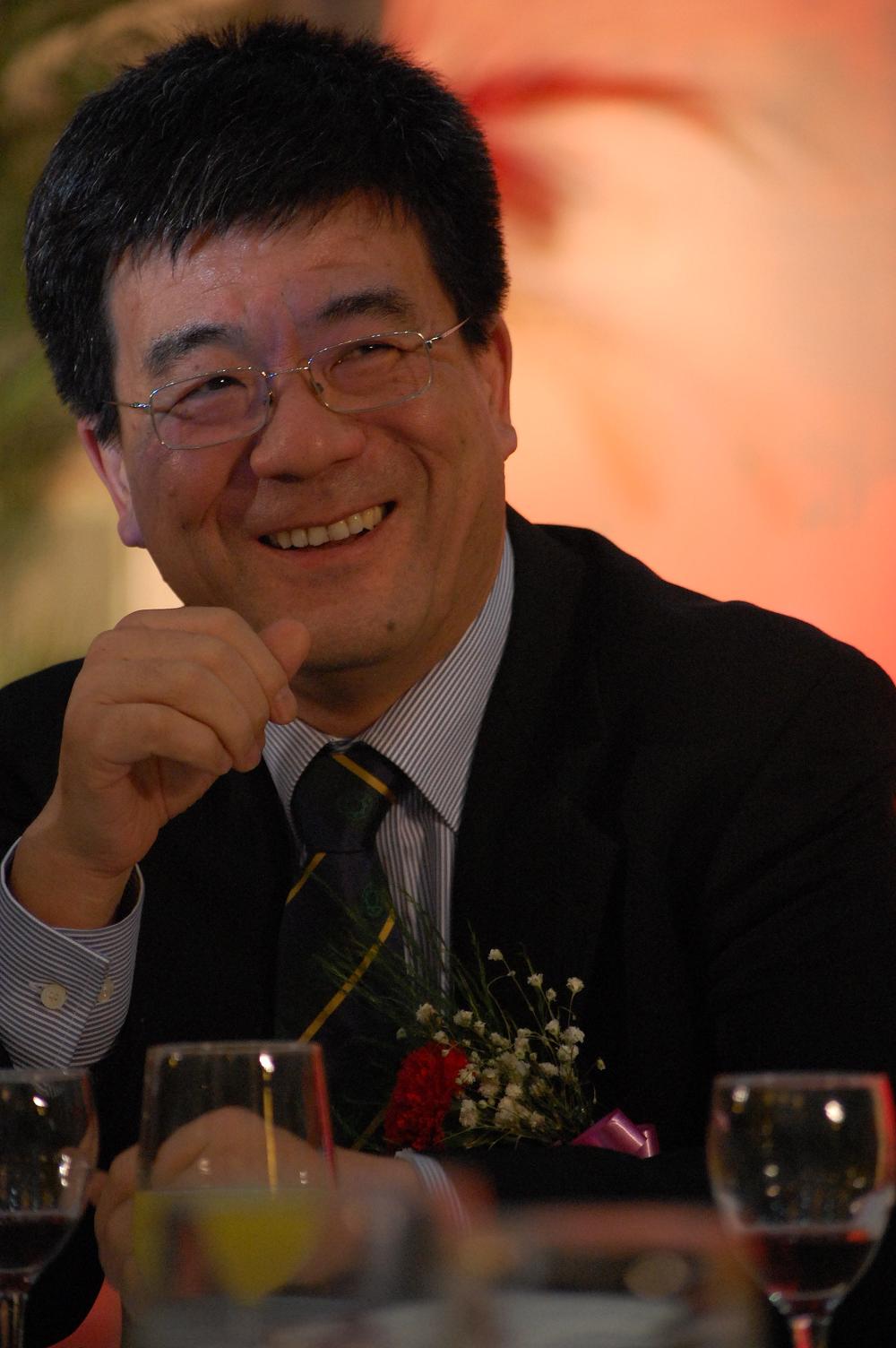 Proffessor smiles happily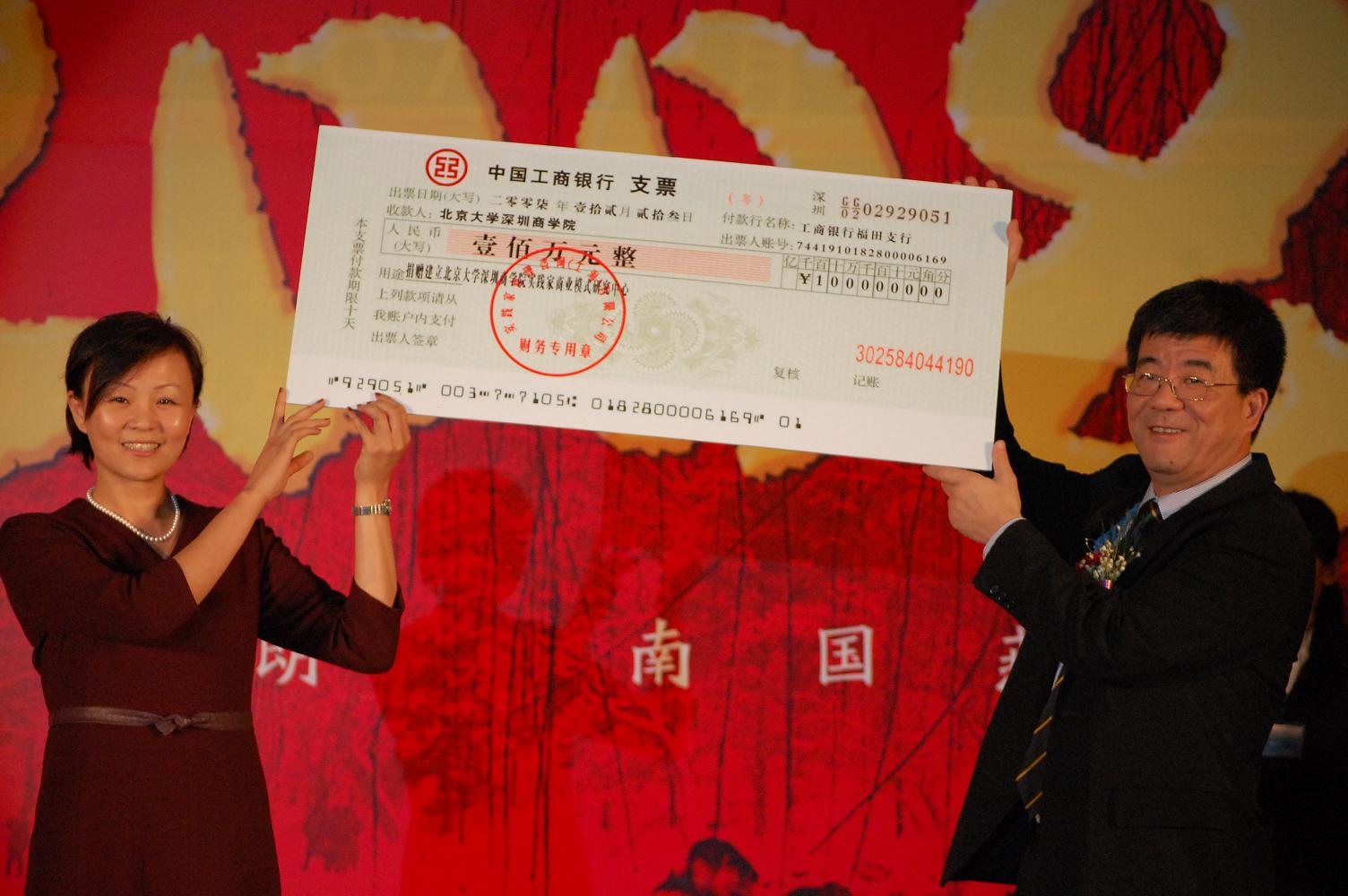 The donation
On the completion of Professor Wen Hai's address, Yuruo Liao, representing the Doers Consulting Corp., presented a cheque for Y1,000,000.00 to Shenzhen Graduate School of Business for the purpose of constructing a business research center. When accepting the cheque, Dean Wen Hai declared that the building of the center would begin immediately. On hearing this news, the champagne was opened and a toast to the new facility echoed around the hall.
With the business of the evening completed, the entertainment segments began, hosted by Ni Jun, Liang Ying, Huang Fei and Zhao Bin. All the programs were directed and acted by the students, and each of their excellent performances won enthusiastic applause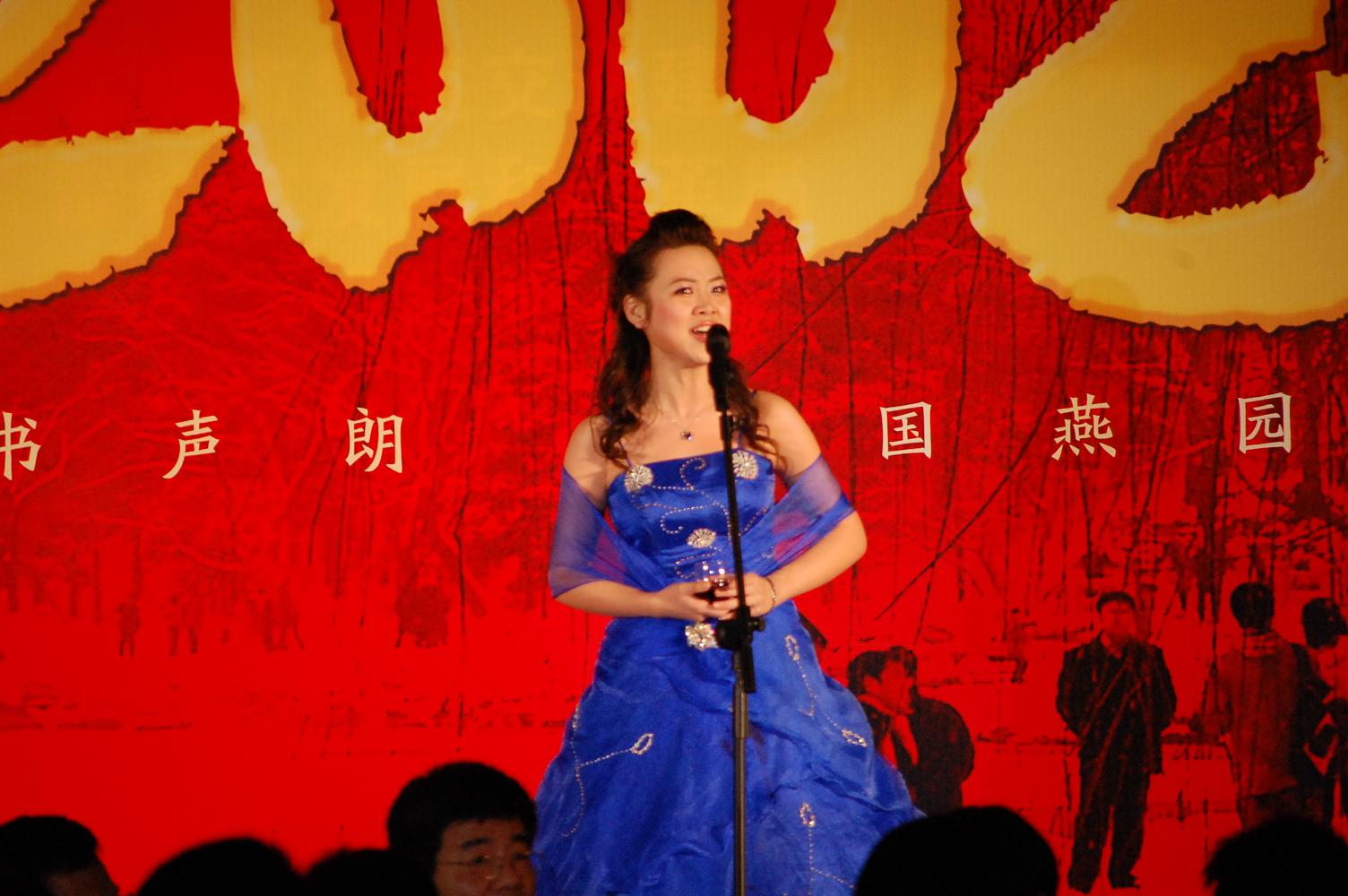 A Student is singing
The dancing began at 10 p.m., with the dancers enjoying themselves until midnight, when Dean Wen Hai officially drew the evening to a close by extending his best wishes for a Merry Christmas to everyone.
Article by Aaron Guo, picture by Jinying Quan