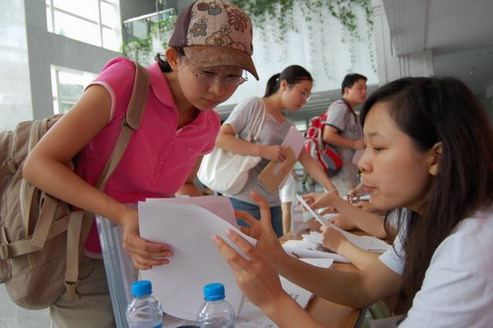 On 24 August, 2008, 130 new postgraduates arrived in South Yan Yuan and joined in Business School, entering the new chapter of their lives. Meanwhile, the welcome program for fresh students of 2008 also started.
A team of volunteers, who were juniors of the class of 2007 and 2006, had been waiting in the hall of administrative building to receive the new students. As the buses taking fresh students arrived at Shenzhen Graduate School, the volunteers and the staff began their busy day of reception.

In order to provide the best service to the fresh students, we had designed a thorough plan and made full preparation for the welcome program this year. From meeting students at the station to the enrollment registration, from the hand-out of the schedule forms to the accommodation arrangements, the patient volunteers and the friendly staff impressed the fresh students for their passionate service.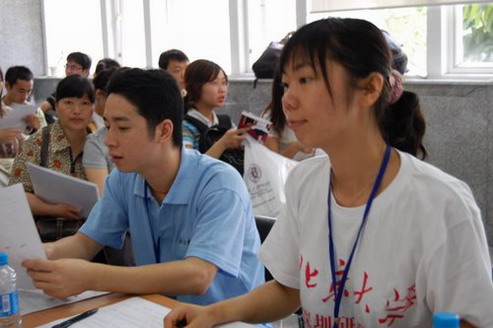 President Hai Wen went to site and inspected the process of the welcome program by person. He also talked with the freshmen, answering some questions about tuition and loans which many students were interested in.
Some of the newly-come students had never been in Shenzhen before, some of them were accompanied by their families, and some of them came alone. Now, they all came to Shenzhen Graduate School to continue their lives from a new starting point.