On Sept. 18, Edward Shen, the General Manager in Asia-Pacific region of Vault, came to the HSBC School of Business to lecture on the topic of "Your Career Center Has Opened The VAULT".
Vault is one of the largest providers of information and solutions for professionals and students who are pursuing and managing high-potential careers by delivering the timely and actionable insider information and advice that allows them to define and achieve personal success at every stage of their careers. Its service is web-based, which enables it to update the insider information on over 5,000+ companies and 70 industries continually and timely. The students in our school have the right to access to this service by logging in the Career Library section.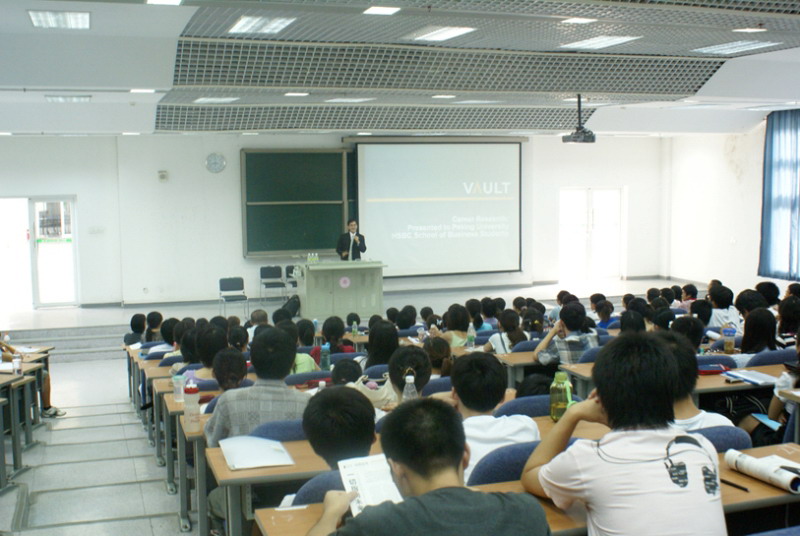 For further understanding of Vault and relevant concerns about career development, the Career Development Office invited the general manager of Vault in Asia-Pacific region to deliver a lecture by sharing his over 10 years experience of dealing with the HRs and recruiters in top companies in various industries. The lecture started with the question: "What are the employers looking for." According to him, academic or technical ability, hardworking, independence, and teamwork are the qualities that the employers look for. But, first of all, the applicant needs to know the information about the company and the position he or she is applying for. With this regards, students may find Vault very helpful. Later, Edward Shen also talked about the interview skills, a vital part of the job application. In the Question and Answer part, Edward enthusiastically answered the questions proposed by the students.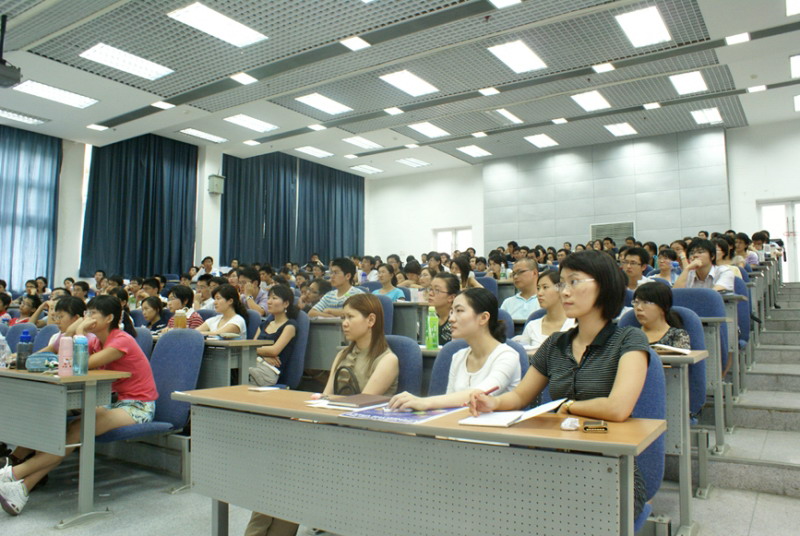 The students of the school of business all attended this workshop, including the students of class 2008, who started their study a month ago. The activities and workshops organized by the school help the students to have a career-oriented concept in their study and life even from the very beginning of living in HSBC School of Business. After the lecture, some students said that after the workshop, they knew more how to prepare for the job search and career development after graduation and the preparations start from the moment they entered the school.