On the bright sunny morning of August 24, Peking University HSBC Business School (PHBS) welcomed 333 new students, includingMA, MBA and Ph.D. students, to complete registration on campus.To safeguard everyone, PHBS has strictly implemented the provisions of Peking University and Shenzhen government on epidemic prevention and control.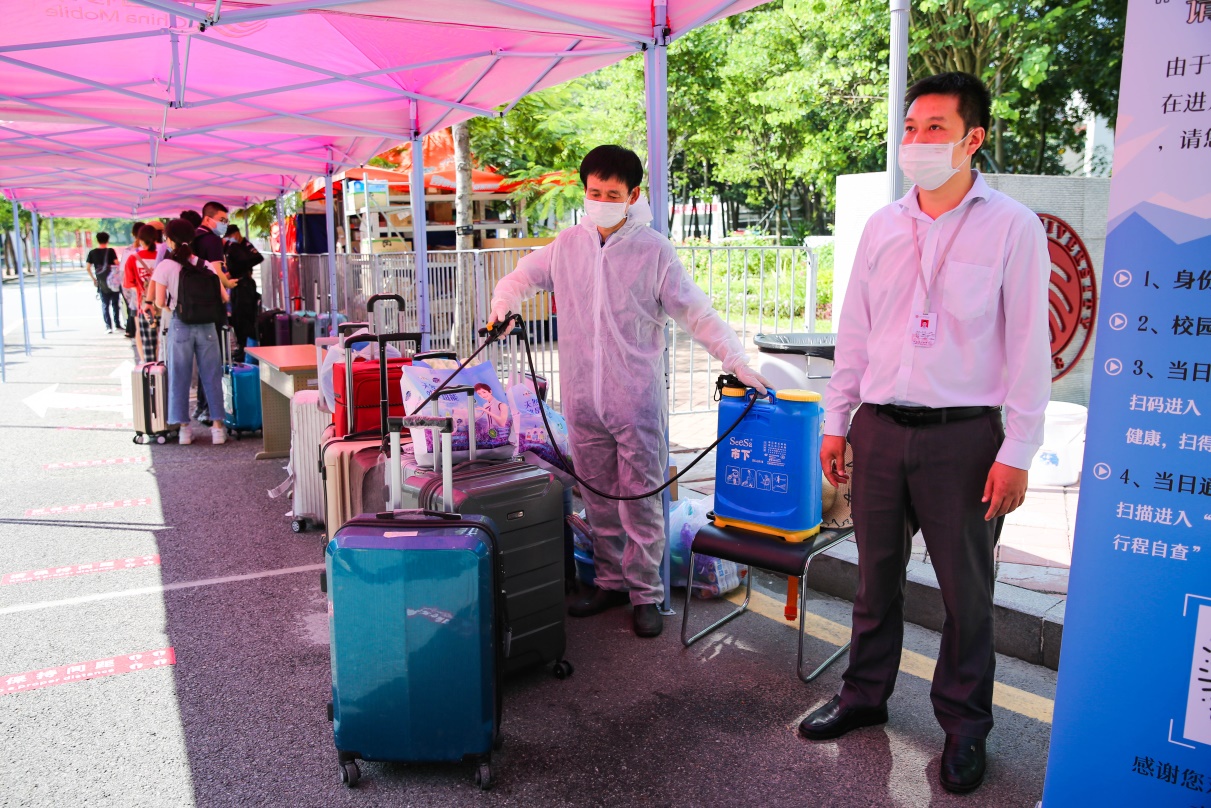 Luggage disinfection

Students queue up for temperature checks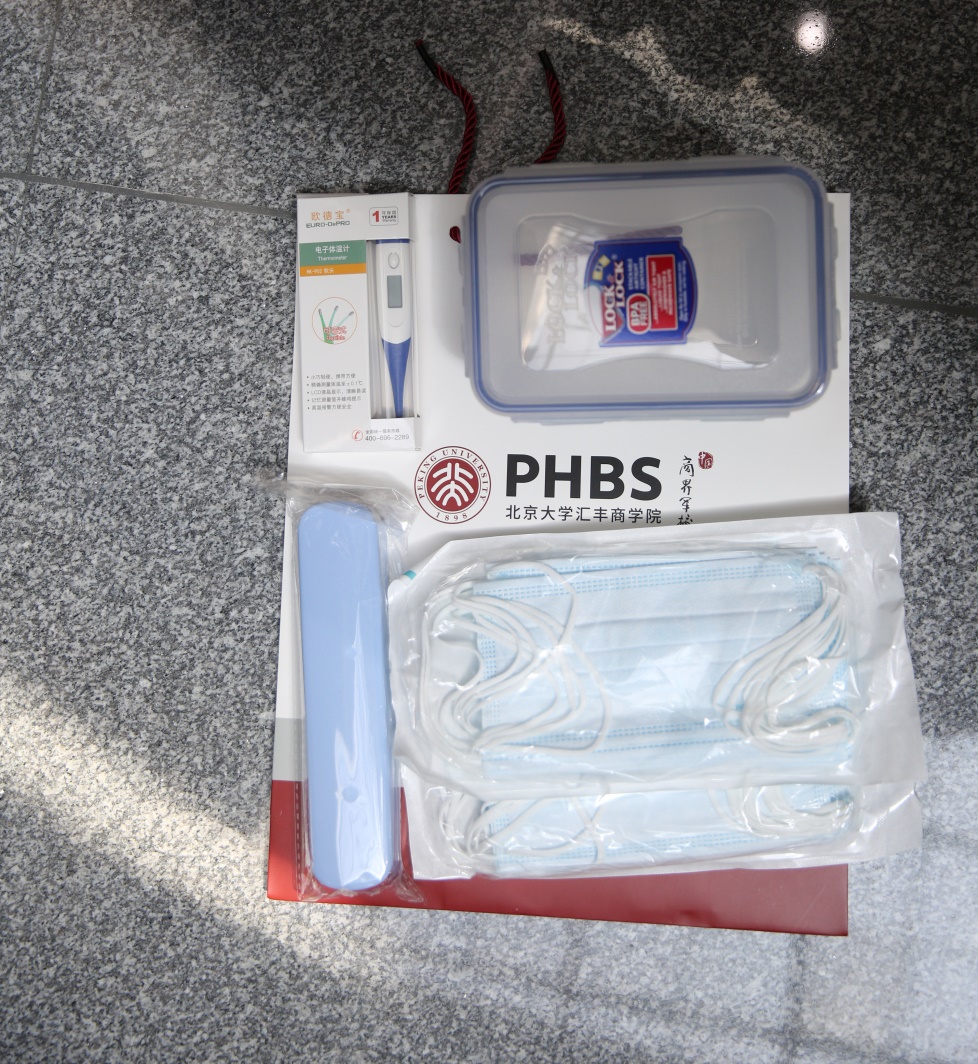 Health kits
Before being allowed on campus, students queued up for temperature checks keeping a half-meter distance between each other. They were asked to scan a QR code at the checkpoint with a mini-app embedded in WeChat, producing a one-time color code pass. Wearing PKU T-shirts, volunteers and staff assembled early and were well prepared to answer questions, give advice and offer help to new students. PHBS also distributed kits with face masks, disinfectant supplies and epidemic prevention manuals.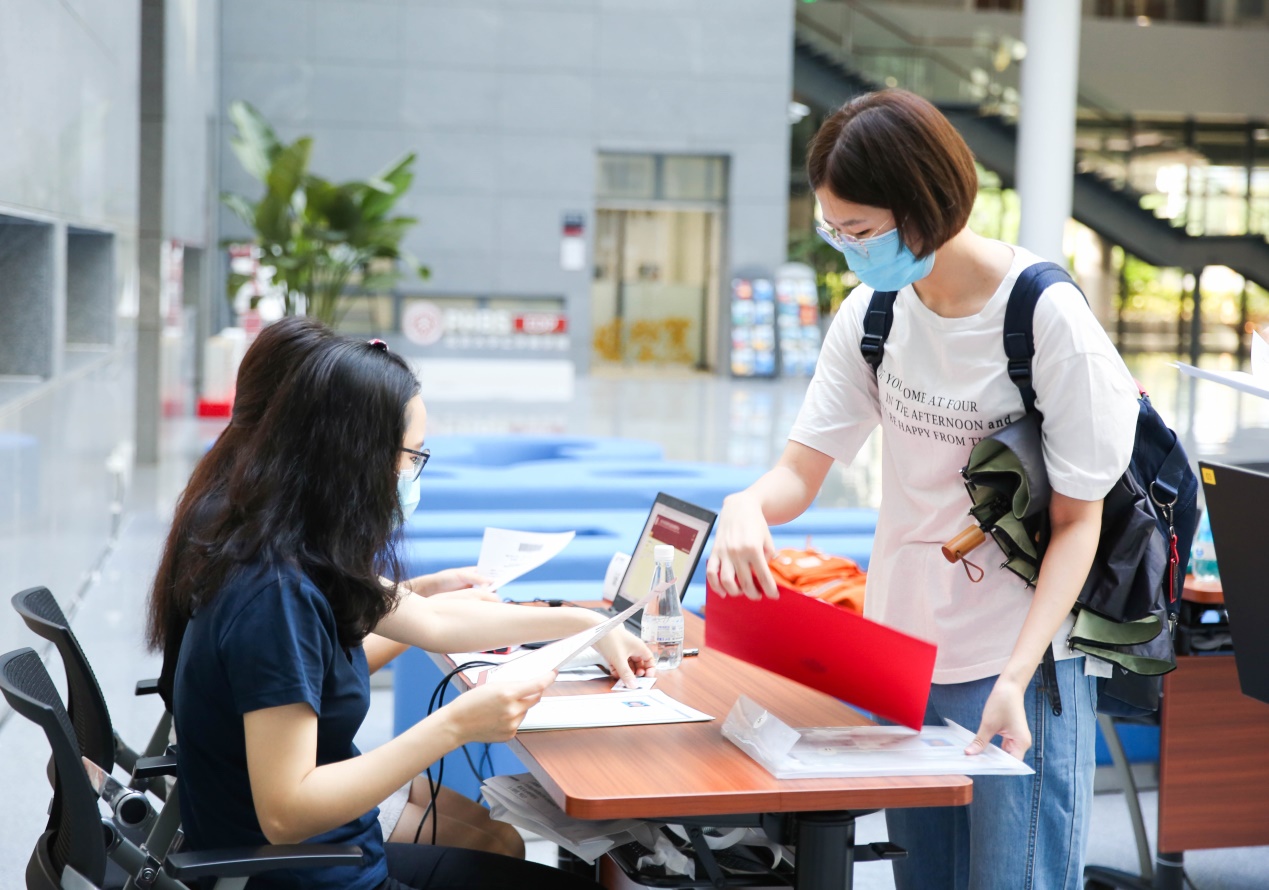 Staff members check students' registration materials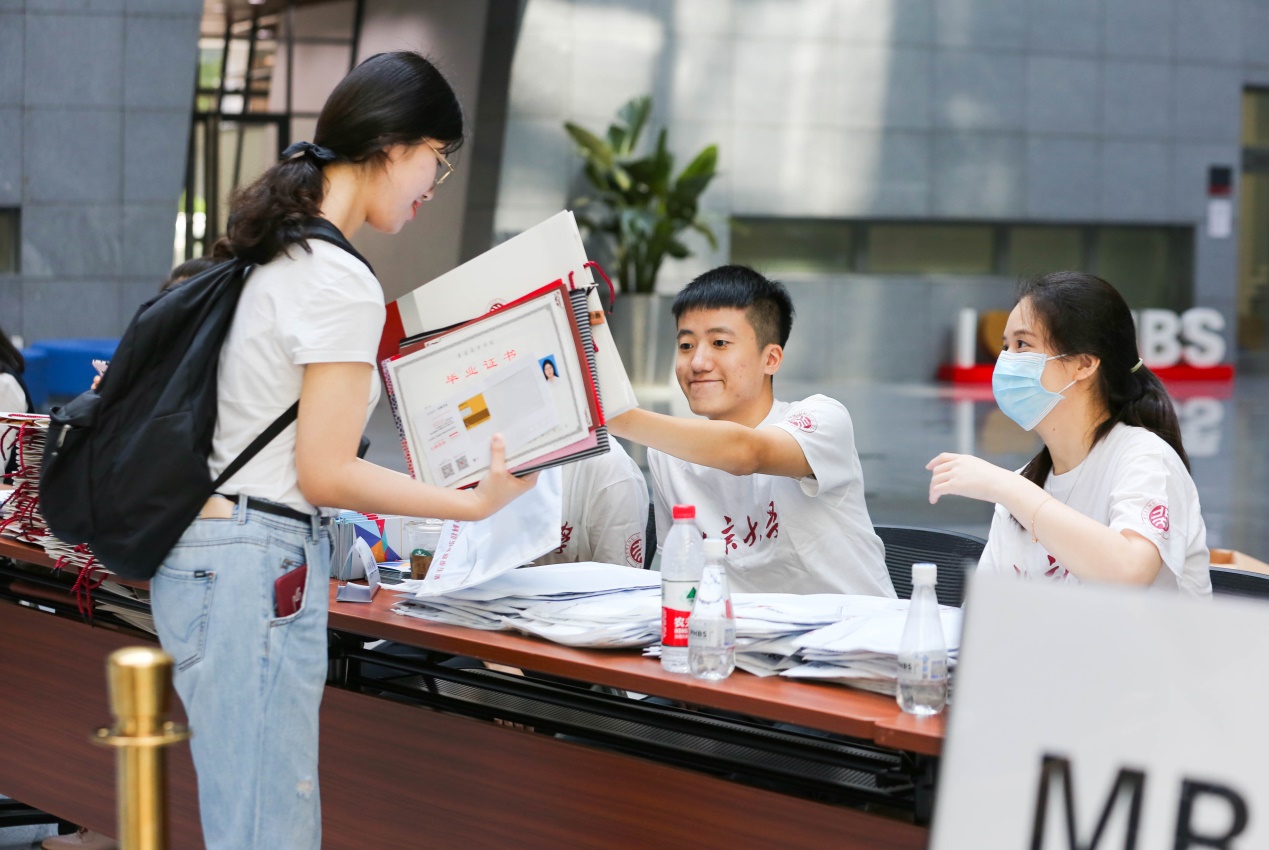 Volunteers help a student to complete the registration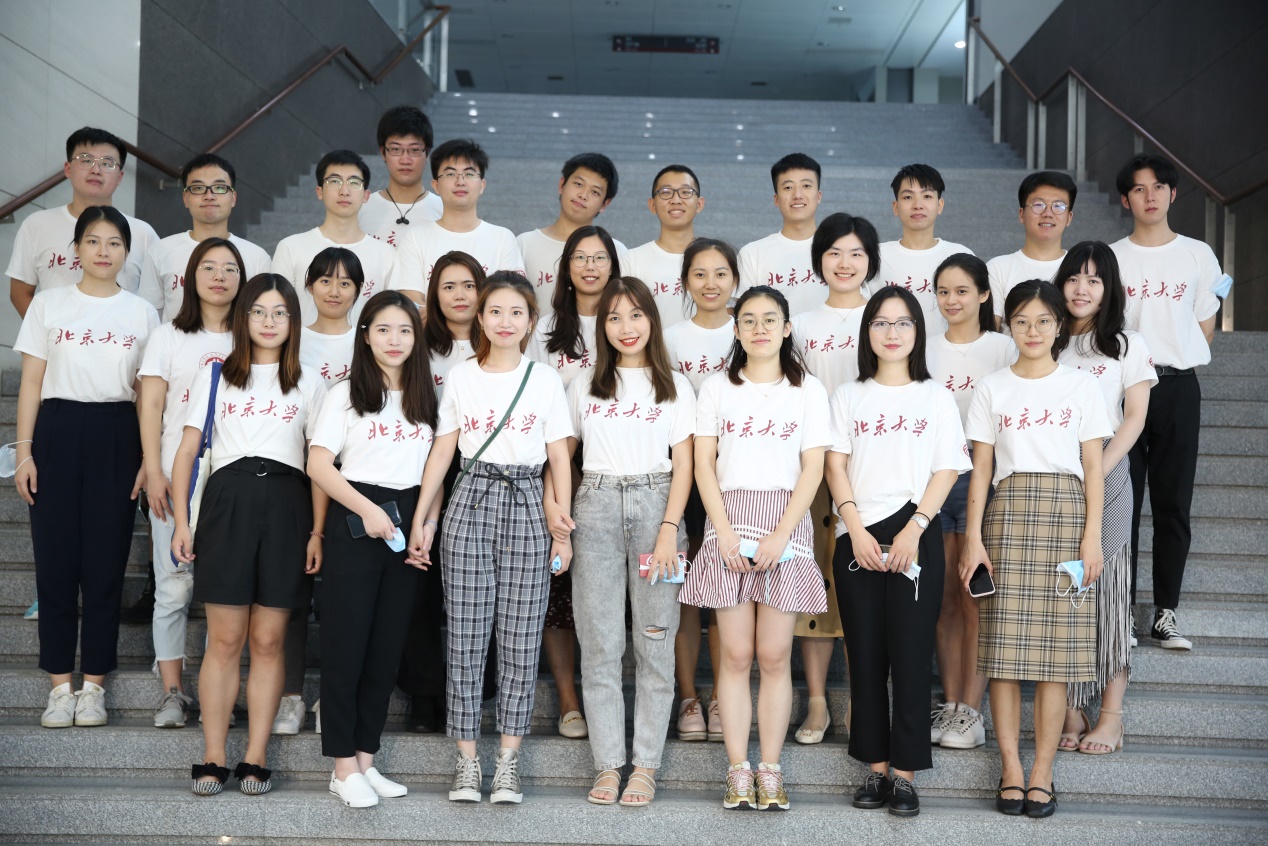 Student volunteers are prepared to offer help
After registration, students checked in at their dormitories and took ID photos. Several commented on their experience so far.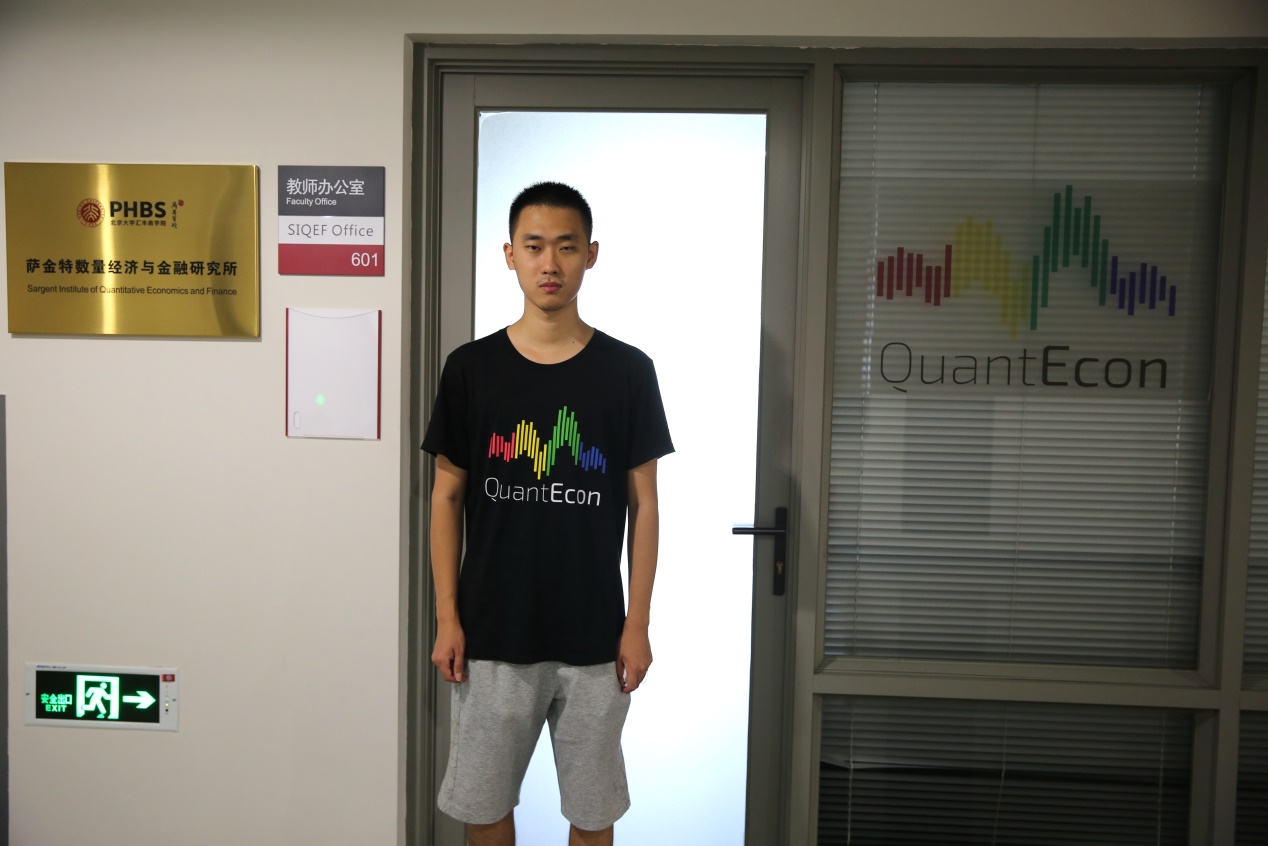 ​Bi Zilong, master student of finance
"The internationalization of PHBS really impresses me, as the school has a strong international faculty team and MA courses are conducted in English," said Bi Zilong, who attended the PHBS summer forum and winter camp. The curriculum design of finance program and diverse student activities also seemed quite appealing to him.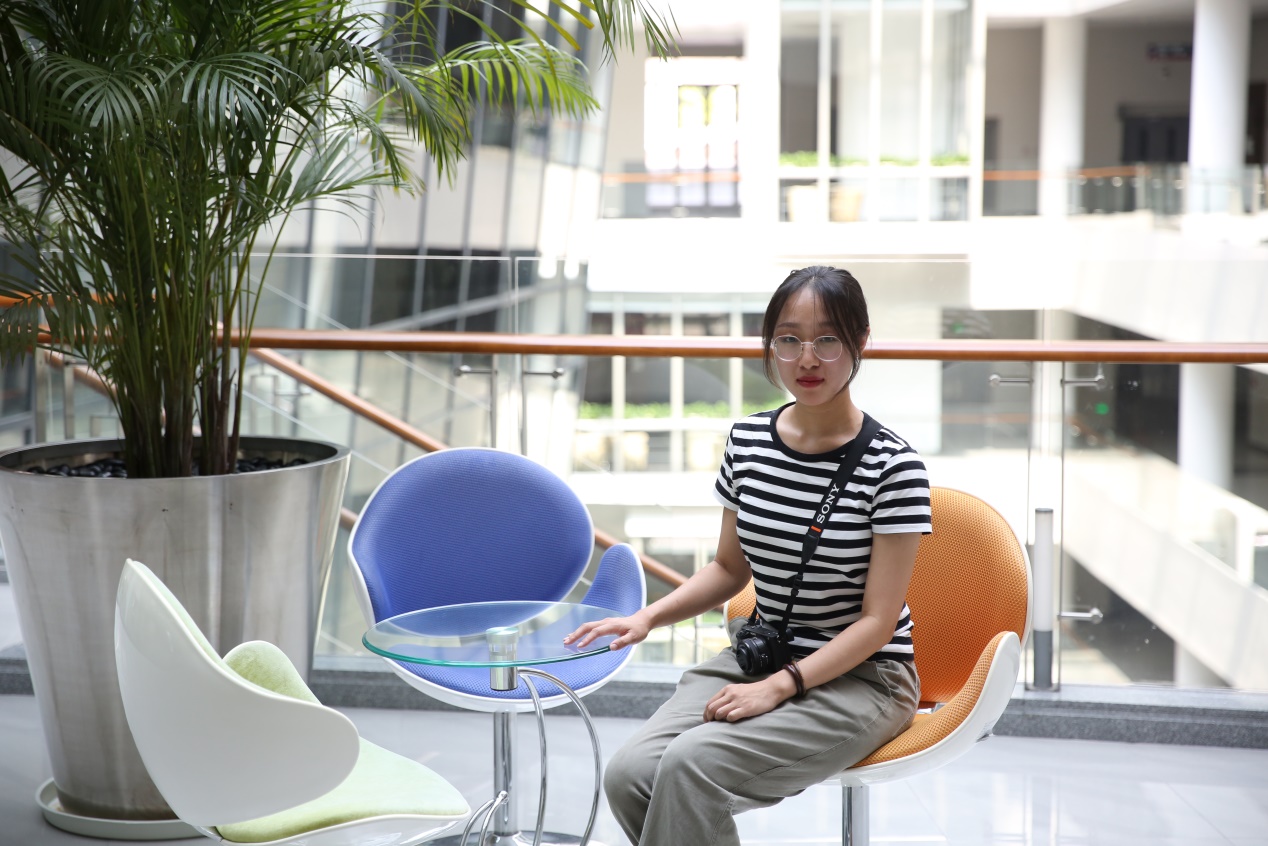 Xia Rui, master student of financial media

" I was looking forward to getting back to campus, and did my best to help out," Xia Rui said, recalling her volunteer experience in the epidemic prevention and control back in Dalian. She helped to disinfect frequently touched public areas and buy necessities for neighbors. " In the hard times of preparing the National Postgraduate Entrance Examination, PHBS English promotional video really touched me and encouraged me to keep going and realize my dream."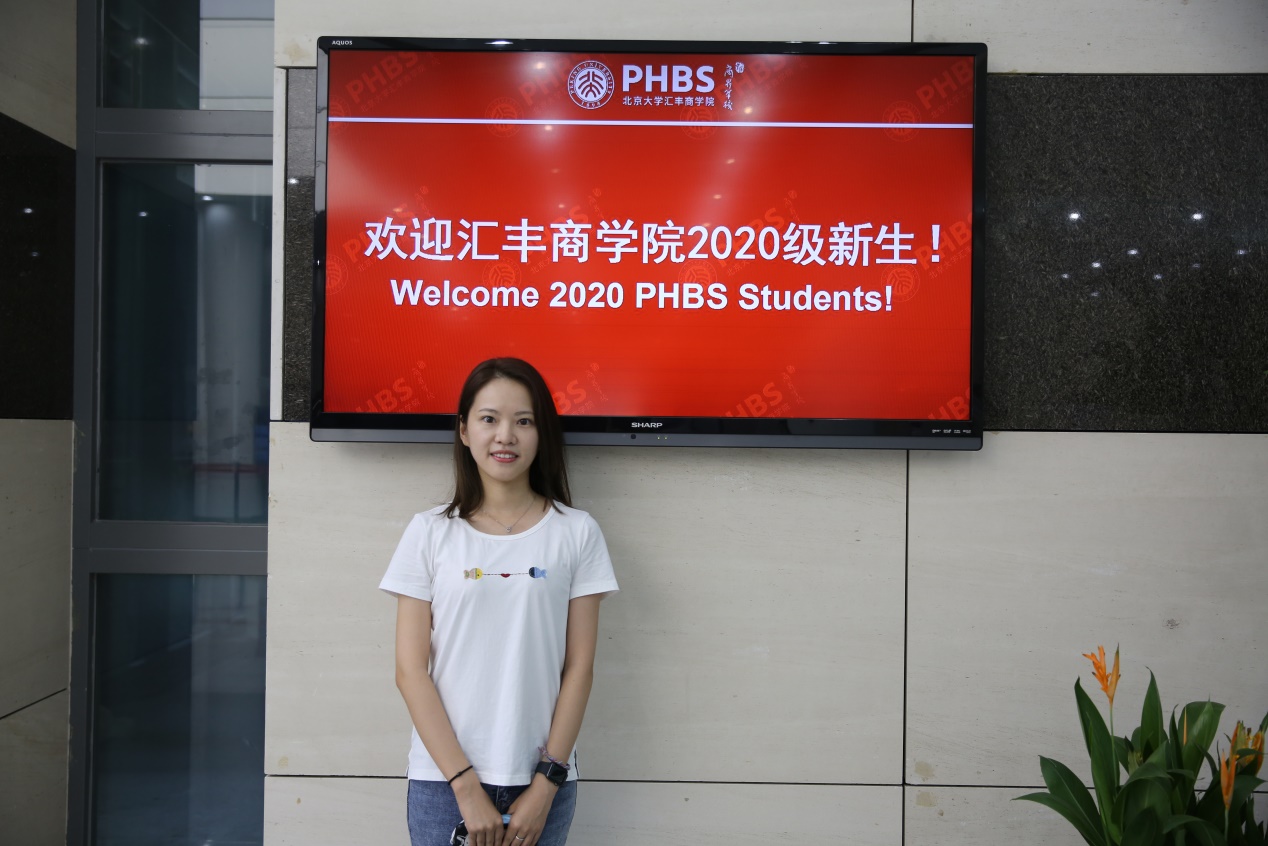 Ding Yibin, full-time MBA student

"The school has outstanding faculty and excellent curriculum design. Considering my future career development and prospect, I think PHBS is a perfect choice for me, and it's better than going abroad for further study," said Ding Yibin, adding that she gave up two offers from key universities in Australia.
Later, students attended an informational meeting to prepare for the week-long fitness and team-building training before the start of the academic year in September.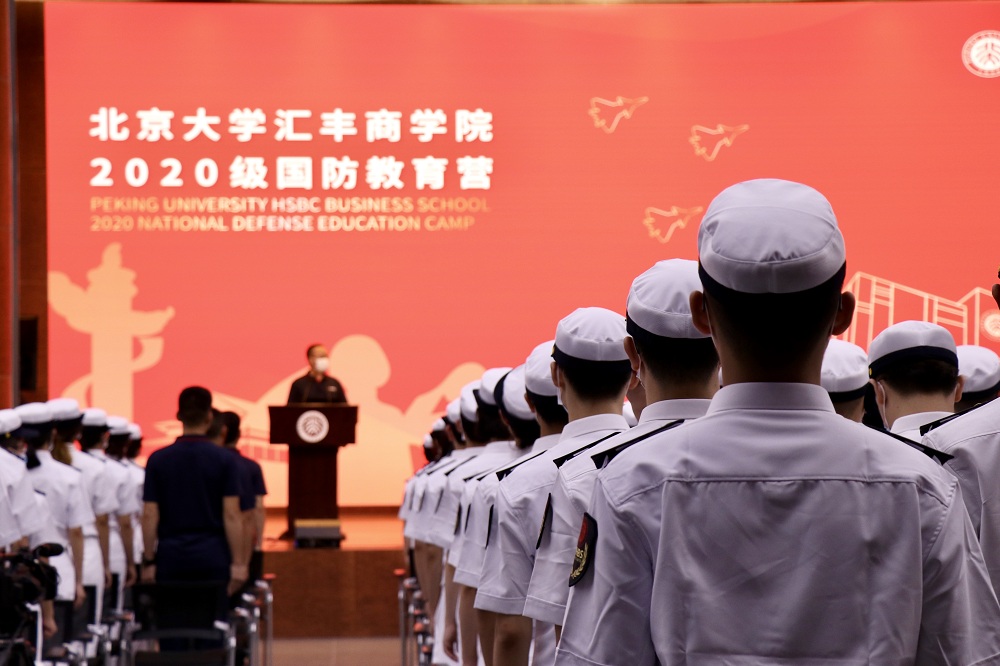 Informational Meeting
Fitness and team-building training kits
PHBS Dean Hai Wen pointed out that it is important for students to enhance the comprehensive development of ability, wisdom, physique, and morality since PHBS's goal is to cultivate leaders for China and the world. "The training is a vital part of PHBS's cultivation objectives. Not only can it help us build up our body, but it also helps cultivate leadership, perseverance and team spirit."
This fall, 55 full-time international students have been admitted to PHBS programs. Due to Covid-19 pandemic and virus prevention measures, most international students will register online and attend online courses starting in September. PHBS will hold an orientation webinar for 2020 international students at the end of August and the opening ceremony for all the new students in early September.
By Annie Jin
Edited by Priscilla Young