The new academic year of 2020/21 is off to a fantastic new start at the UK campus of PHBS as we welcome our first group of international students who will be staying on campus in our brand new, state-ofthe-art accommodation.
This building has been converted, restored, and upgraded over the summer into two single ensuite and eight twin ensuite rooms. Each is fully equipped with the students' needs in mind and includes a wardrobe, bedside table and lamp, and kettle, as well as work desk and chair. As for the communal areas, the accommodation building is home to a large open-plan, fully equipped kitchen with eight hobs, three fridges, two washing machines, and one dryer. The building and the students will be looked after by our dedicated accommodation manager, Zhang Shumin.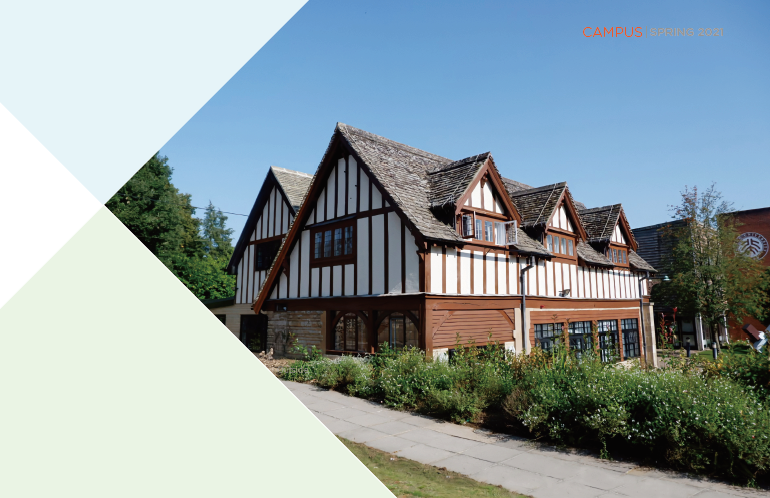 It is our hope at PHBS that our resident students will not only have a comfortable room in which to stay and study,but also an area where they can relax, interact with each other, and build lasting friendships. With this in mind, during the planning, we wanted the kitchen with its large dining area to serve as a communal space for the students to interact and bond over a hot meal. As they say, friendship is catching up over good food and something nice to drink! Greenery and fresh air are the best cures after lectures on a tiring school day. With that in mind, the kitchen area opens out on to a patio which also provides students access to a landscaped garden.
On beautiful sunny days it will also serve as an area for picnics and lawn games. On cold winter nights, the patio would be a breath of fresh air after being inside all day. The accommodation building also overlooks the picturesque Hinksey Hill, just across the road from the campus. The view from the accommodation building is known locally as the Turner view after being famously depicted by William Turner of Oxford in his painting 'Oxford from Hinksey Hill'. On a clear day, you can see the dreaming spires of Oxford from there. What a treat to be able to wake up every morning and enjoy such a beautiful and inspiring view, which is so deeply enshrined in art history!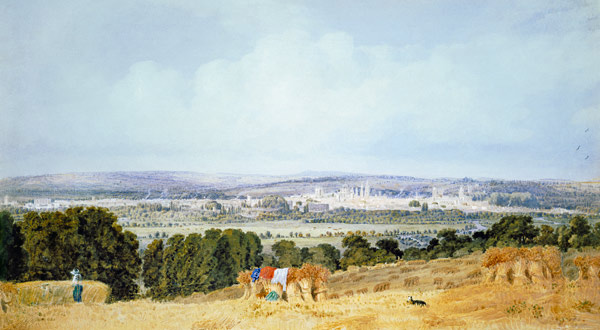 Oxford from Hinksey Hill by William Turner
Living on campus, particularly here at the UK campus, truly has its benefits. Not only do the students not have to travel to classes, saving money on transport and cut - ting down on carbon emissions, they also have easy access to all the facilities that the UK campus has to offer! During their free time, they can sit in our cozy library to selfstudy, play ping pong in the Grand Hall, or enjoy our award-winning woodland-lake walk.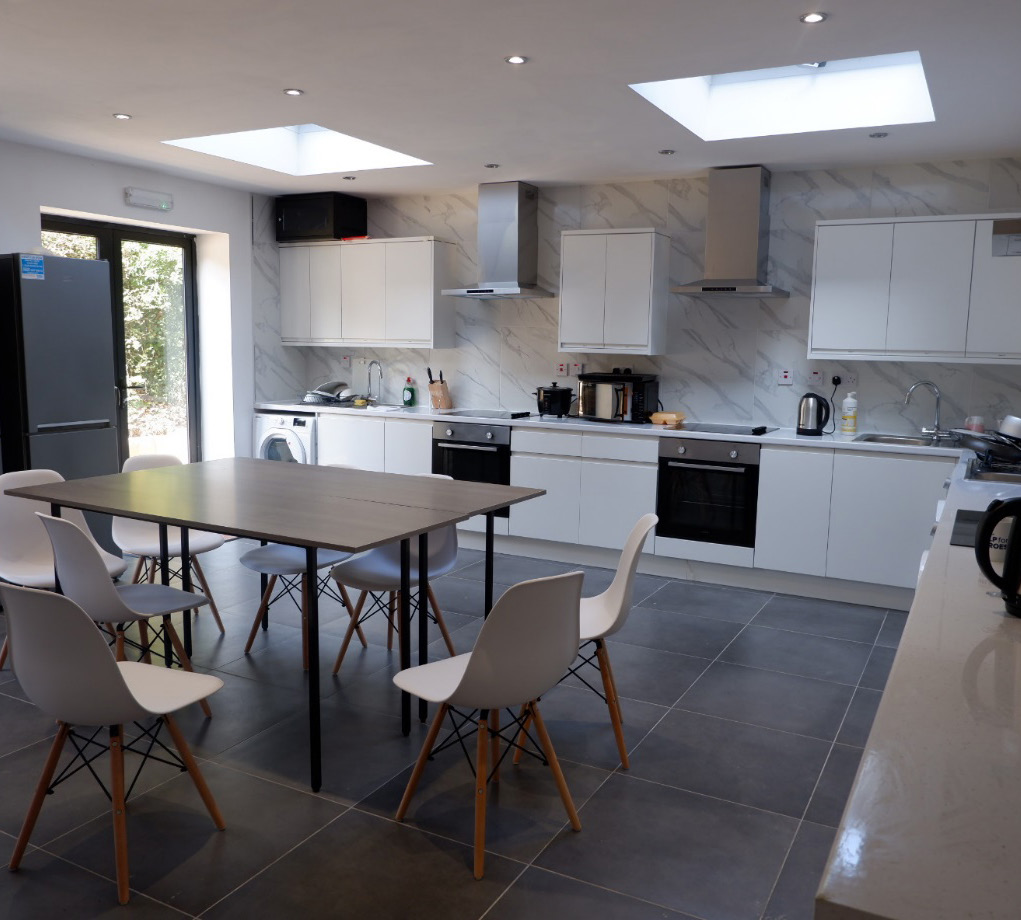 Kitchen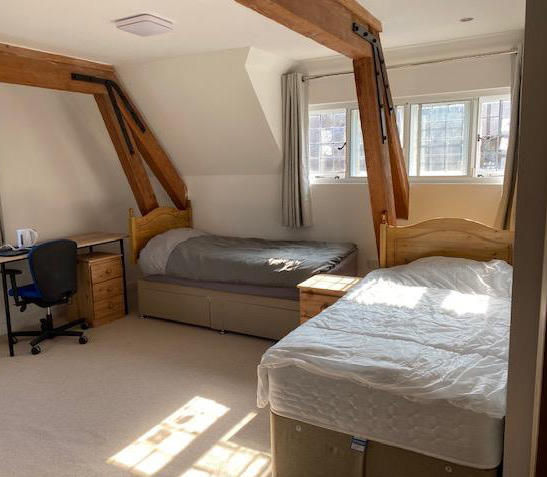 Amidst all these benefits, personally, I believe the best perk of staying on campus is the ability to order home-cooked food from our in-house chef! Our students will be able to order from a large repertoire of dishes for lunch and dinner, such as roast chicken, beef stew, sweet and sour pork, and many other delicious options. The menu changes every week and students have the opportunity to view it online the week before placing orders for their favor - ite foods. Not having to worry about cook - ing and food is truly one of the best things about living on campus! We truly hope that staying at our UK campus on Boars Hill in the historic Ox - fordshire will add to the learning experi - ence of our international students. As we grow and develop as a family and commu - nity, we at PHBS look forward to welcoming all our future students to our UK home!
By Carryn Yong
Published in the PHBS Magazine