Daria's life has been connected to China since 2015, when she travelled here for exchange programs during summer holidays. After her last exchange in Guangzhou, Daria decided to pursue a master's degree in China. "PHBS is a great fit for me and gives great business vibes," Daria said, referring to the school's reputation worldwide and its location in Shenzhen, a rapidly developing city of many growing businesses and opportunities.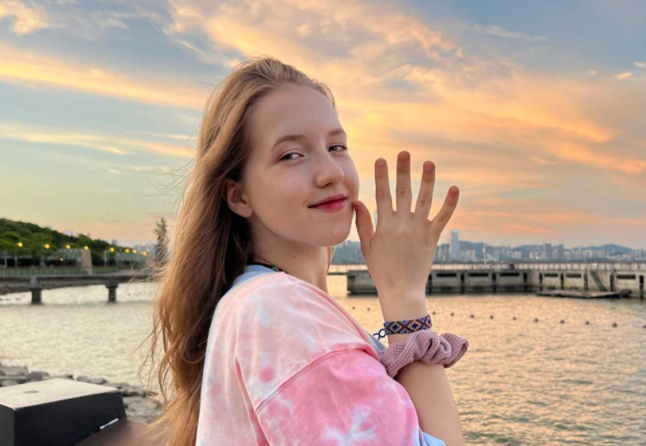 Since the Covid-19 pandemic, PHBS has moved its classes online for international students, offering live-streamed lectures with presentation slides, other teaching materials, group discussions, and Q&A sessions. "For sure, it's a very unique experience. I cannot deny that I prefer studying offline, but online experience has brought me some patience and in some way stress resistance," Daria admitted, appreciating how online classes were held at PHBS. She felt that "it's also important to say that professors were very considerate and had a good understanding of our situation. They were ready to help us in need."
Daria's enthusiasm was not only in class, but also in the school's diverse activities and events, including forums, ceremonies, and commencement. She picked up the word "community" to describe the school, just as she said at the opening ceremony, "we are one community, we are PHBS!" She added that, "I met amazing people and learned a lot from them. Professors, classmates, and friends keep motivating me to see and do more." During leisure time, Daria loved to share her life vlogs, music, and study experience on social media, all full of passion and brilliance.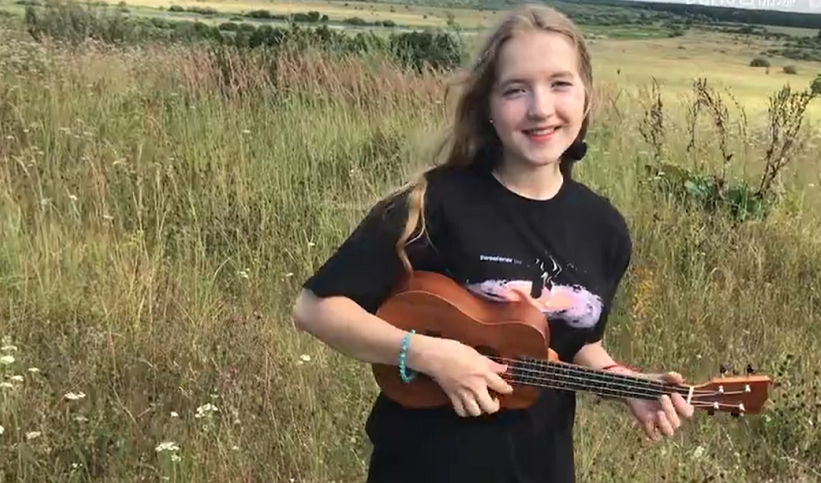 In face of ever-growing uncertainties in this era, life for Daria is not about rigidly following the traditions. She said, "As was shown in practice, the best thing we can do is to learn how to adapt to the new realities we may face. It's always good to keep, remember, and follow traditions, but it's also crucial to go with the flow." In the future, Daria hopes to keep her enthusiasm and make her career path adventurous. "I just want to become a professional in what I do, and be someone to be relied upon."
Reflecting on the past and looking forward to the future, she's good at learning from setbacks and seeing the positive possibilities:
"There is always something we can become better at, even online. For example, all of the communications were done online through various meeting platforms, and international students became especially skilled in that.
Even though it was hard to always stay motivated, we helped and kept supporting each other through all this time, so that we can make more than is expected to be made from an online environment. Communication is the key no matter where you are or what you do. This experience is very important for us."

By Annie Jin