The 20th China Economics Annual Conference was held at Peking University HSBC Business School (PHBS) from December 4 to 6. Initiated in 2001, the event aims to strengthen the exchanges and cooperation among economics departments of Chinese universities and research institutions at home and abroad and build an open platform for scholars and students engaged in economics teaching and research. The conference featured 67 academic sessions, a luncheon for women economists, university recruitment fair, book exhibition, and academic journal panel. This year 112 papers were accepted out of more than 300 high-quality submissions.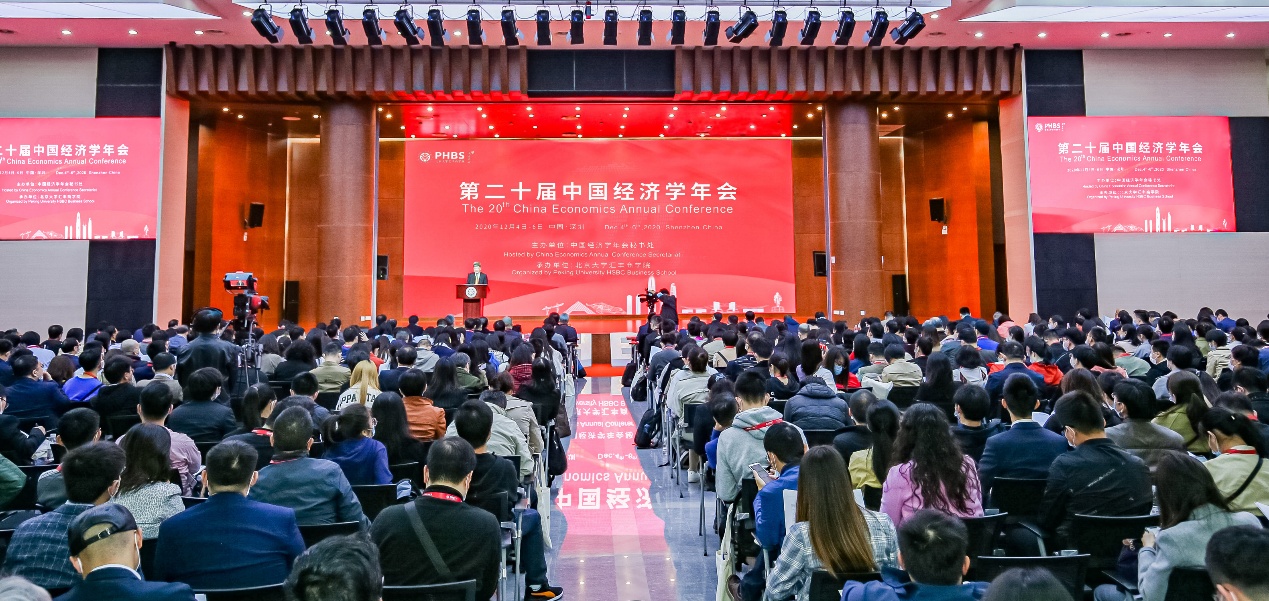 The 20th China Economics Annual Conference
More than 600 participants from key universities nationwide and high-level institutions, including Peking University and Fudan University, converged to discuss economic hotspots and exchange research insights, providing theoretical support for China's economic reform and development. Economics scholars from top universities and institutions were delivered keynote speeches in the opening ceremony.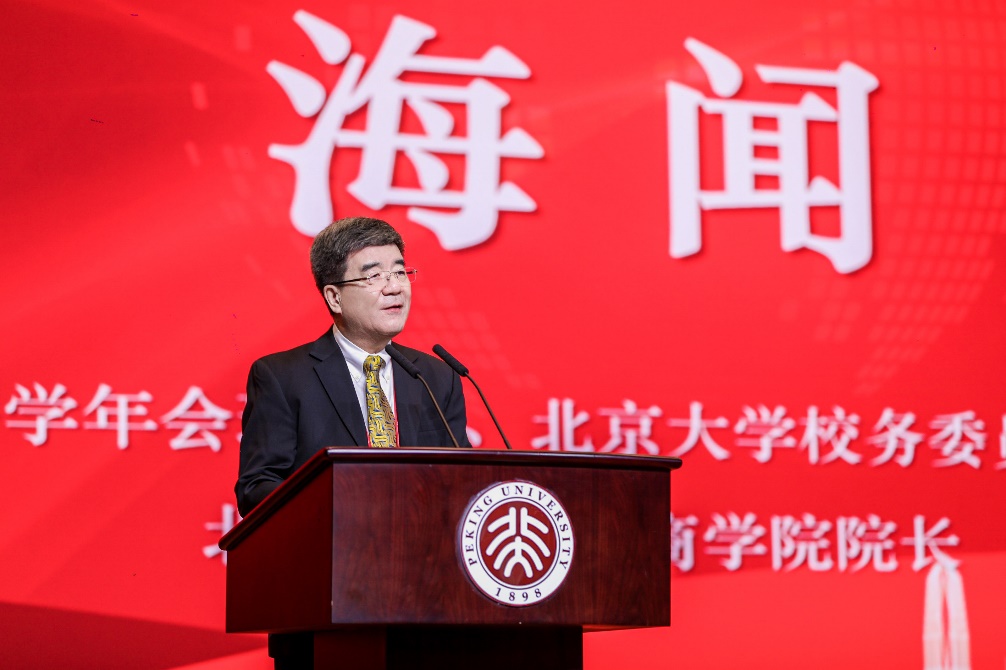 Hai Wen, PHBS dean and vice chairman of Peking University Council
Dean Hai spoke about the ambitions and aspirations of Chinese economists which have served as the impetus for the successful development of this annual conference over the past 20 years. He maintained that facing more challenges ahead, scholars should strive to make contributions and shoulder the responsibilities to deepen reform and opening-up through academic research.
​
Zhou Qiren, Boya chair professor of Peking University and professor of economics at National School of Development at Peking University
Zhou elaborated on the development characteristics of China's economy, pointing out three challenges for its future progress: relations between poor and rich countries under an open economy, China's huge and largely unbalanced economy, and the difficulty of maintaining sustainable development. Zhou urged economists to cope with these challenges and contribute to China's economic "take off" through academic research.
Lv Wei, president, Dongbei University of Finance & Economics
Lv focused on China's fiscal system to probe into the development of China's economic reforms, noting that China's central-local fiscal system has played an integral role. He also shared insights on the fiscal relationship between central and local governments, including policy mandates, resource allocation, budgeting process, and market incentives.
Fan Shenggen, dean, Academy of Global Food Economics and Policy and chair professor at China Agricultural University

Fan urged economists to pay more attention to the fields related to agriculture and rural regions, as these play a vital role in economic development. He pointed out that the current agriculture and food system faces multiple challenges and future transformation must been taken to enhance economic resilience. Fan noted that stable agricultural production can reflect not only the strength of China's economy, but also improve worldwide food security.
​
Zhang Jun, dean, School of Economics at Fudan University and founding director, China Center for Economic Studies (CCES)
Zhang noted that China's opening-up has increased the world's trade and economic dependence on China, and narrowed technological gaps between China and technologically advanced economies. He said that if China wishes to maintain good relations with economies worldwide and gain respect, we should open up the domestic market instead of just relying on internal economic development. Zhang stressed the need to formulate long-term policies for technological development and cooperation among countries, as it takes time for self-reliance and technology breakthroughs to become the mainstream.
Academic journal panel

University recruitment fair


Book exhibition
The China Economics Annual Conference marked its 20
th
anniversary, and Dean Hai, the event's founding chairman, ended his 20-year term. Yao Yang, dean, National Development Research Institute at Peking University, assumed the role of chairman. Professor Hai thanked his counterparts for their support and announced that the annual conference would initiate "the Hai Wen Lecture," a lecture series to show his deep connection with the conference.
Yao Yang and Hai Wen (from left to right)
Thomas Sargent, 2011 Nobel laureate in Economics, professor of economics, New York University, and director of the Sargent Institute of Quantitative Economics and Finance of Peking University HSBC Business School.
During the closing ceremony, the first "Hai Wen Lecture" was presented online by Thomas Sargent focusing on "Debts and Taxes: 1775-2020." Sargent introduced the data of the face prices, market prices and quantities of US government bills and bonds from 1775 to the present that he and his collaborators researched, as well as the historical data of the federal government expenditures and taxes. Later, Sargent detailed his own series of research results on debt and taxation during different stages of America's history. He combined these with government budget constraints and modern asset pricing theories to estimate the trajectory of the US government debt ceiling over time and eventually constructed the diagram of the proportion of government debt in GDP against government debt yields.
PHBS student raises a question
In the Q&A session, Sargent shared thoughts on the long-term impact of the Covid-19 pandemic on government debt and the impact of unconventional monetary policy on government decision-making.

A group photo of the participants

By Annie Jin
Edited by Priscilla Young