As the coronavirus pandemic has caused significant economic disruption, for the 2022 cohort of graduates the reality is still filled with uncertainties and challenges. How to turn challenges and unknowns into opportunities for growth? How to get better prepared for their future career?
International Student Union (ISU), together with PHBS International Office, organized the second International Business Fair (IBF) on April 13, inviting a career coach and company representatives to share their insights on how to navigate the job market. Initiated in 2021, IBF is the annual recruitment event designed to provide opportunities for companies seeking for global talents and students eager to gain professional experience and start career in China. More than 70 international students across the globe attended the 2022 online fair from 8 pm to 10:30 pm, Beijing time.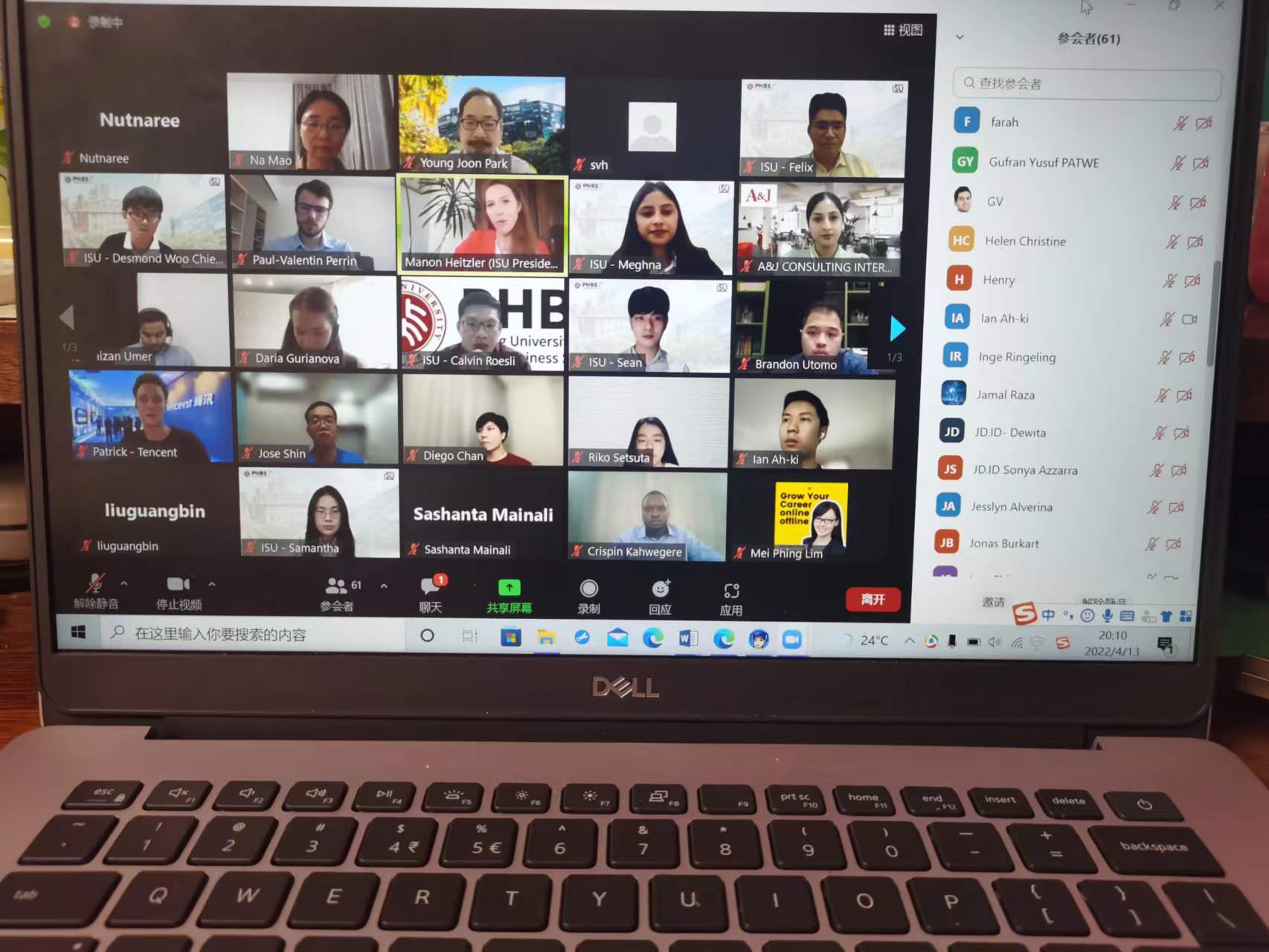 The online business fair kicks off and IBF Team Leader Desmond Woo Chien Yang hosts the event
This event started with a speech from professor Young Joon Park, assistant dean of international affairs. Professor Park gave a warm welcome to the participants and spoke highly of all the efforts IBF team made during the pandemic. He hopes this type of events can provide connections and opportunities for students' career development. ISU President Manon Heitzler briefed attendants on the undertakings of ISU and expressed her gratitude for the support from students and international office.
Mei Phing Lim, professional career coach, shared her insights on career development, including career planning, resume enhancement, job search strategies, interview tips, work performance and career growth strategy. This coaching session could help students grow their future careers with more preparation and right skills for their long-term success.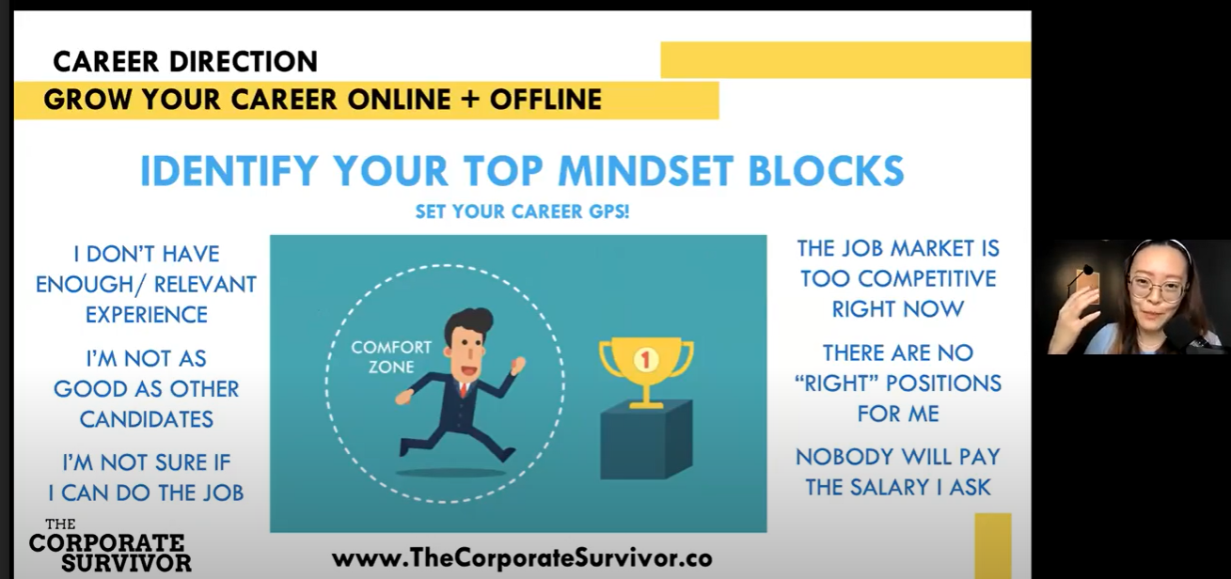 The career coach talks about how to plan your career in six steps
Following the career talk, all the company representatives were divided into three breakout rooms to interact with our students and alumni, sharing employment opportunities and discussing about company values, culture as well as working environment. This year's online business fair attracted 13 companies in the fields of high tech, consulting, retailing, and e-commerce, etc., even including such leading enterprises as Tencent, Huawei, JD, and Anker Innovations LTD.

After company presentations, students were also provided the chance for inquiry and networking. They raised questions about working visa, position requirements, career choices, and COVID-19 challenges. Speakers also shared thoughts on communication skills and working opportunities for international expats.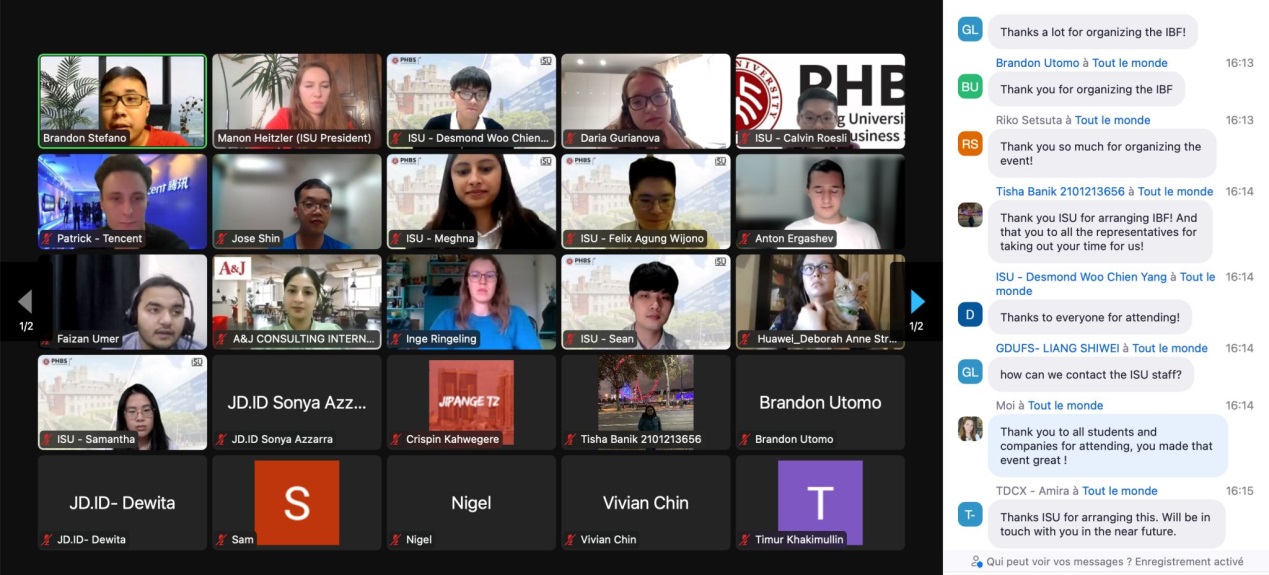 Networking and interactions
In the closing remarks, Brandon Stefano, former ISU president and IBF organizer, emphasized that students should get prepared with a positive mindset, make good use of resources and skills, and reach out for professional support through IBF. In the future, IBF members will continue to host webinars and lectures for students who seek for exposure to the Chinese job market as well as first-hand experience and firms who need to explore further areas of cooperation.

By Annie J