Spring has been particularly stressful this year for graduating students due to the COVID-19 challenges, while summer is the time when graduates across the globe don caps and gowns to celebrate their achievements. With strict epidemic prevention measures during these trying times, Peking University HSBC Business School (PHBS) held its 2022 commencement on June 3. A total of 574 students graduated this year to start their new journey in life.
2021 PHBS commencement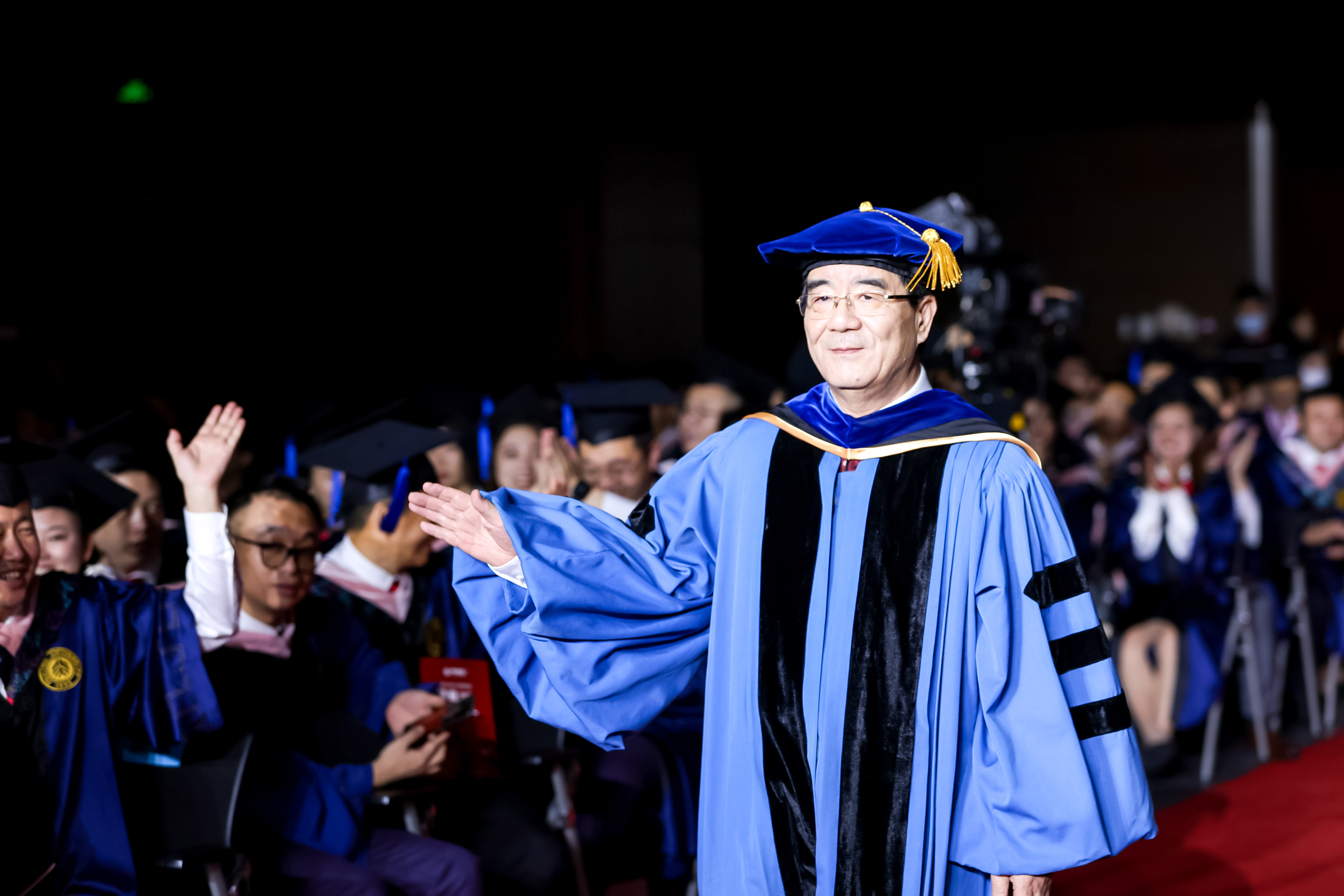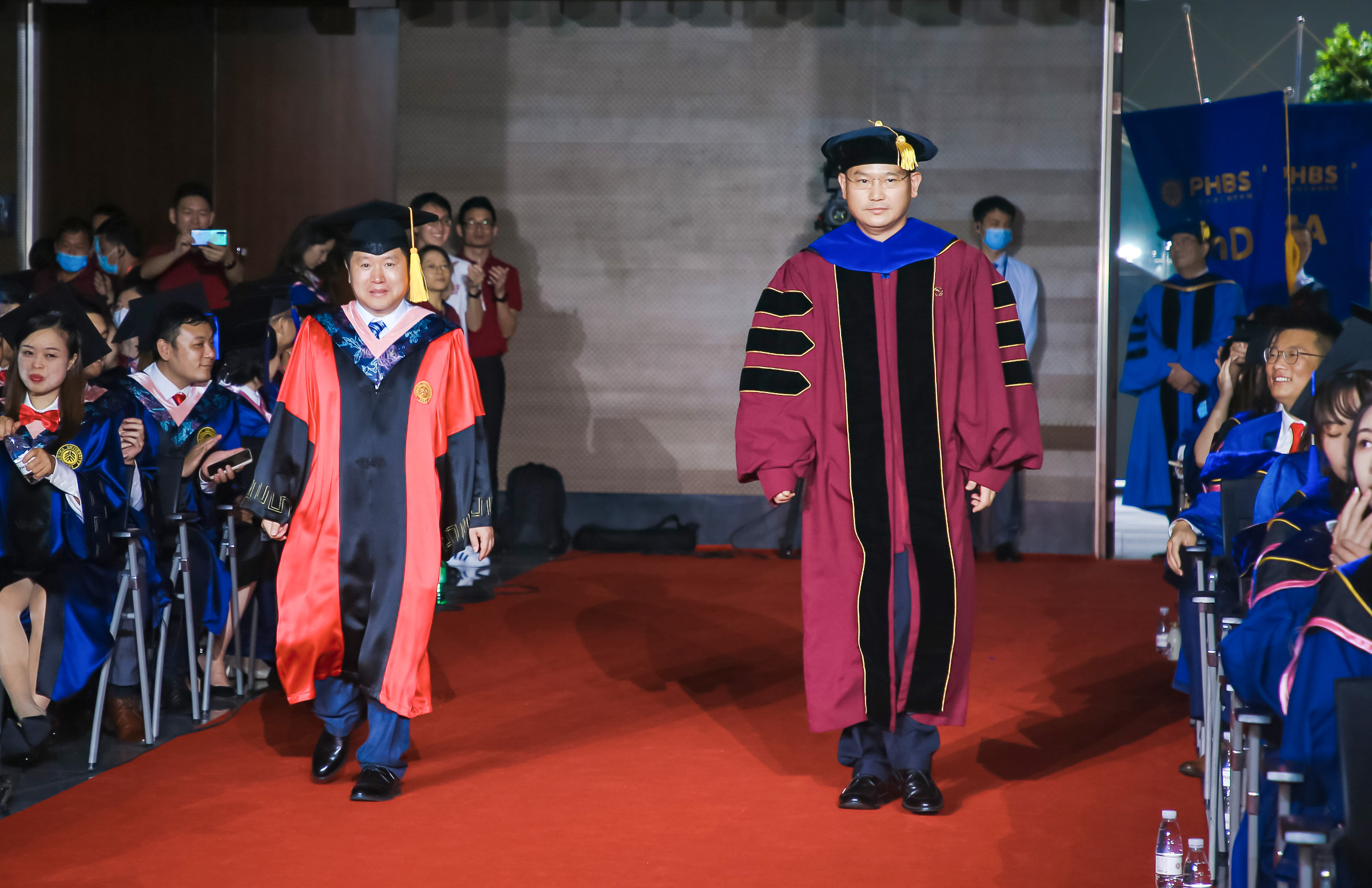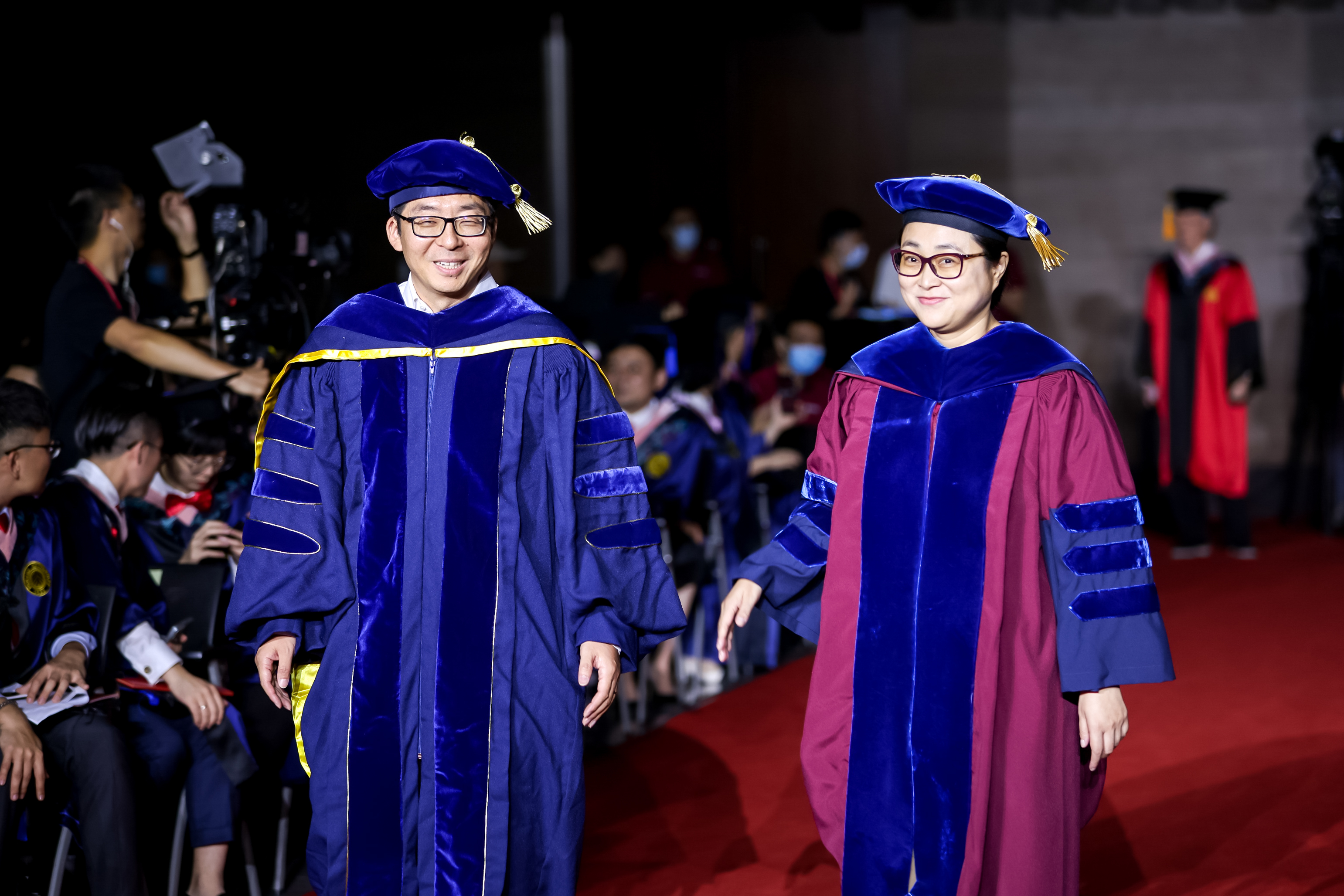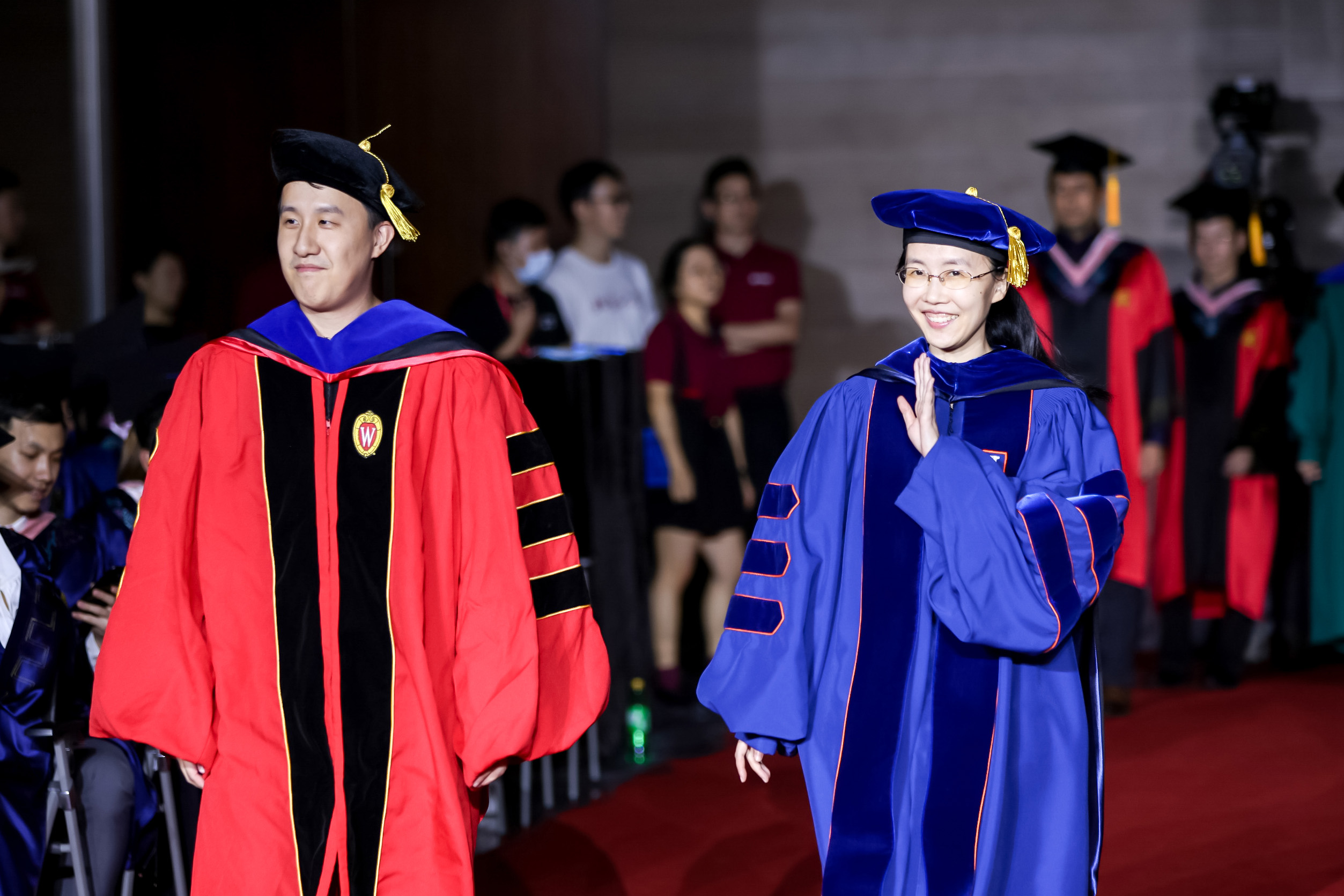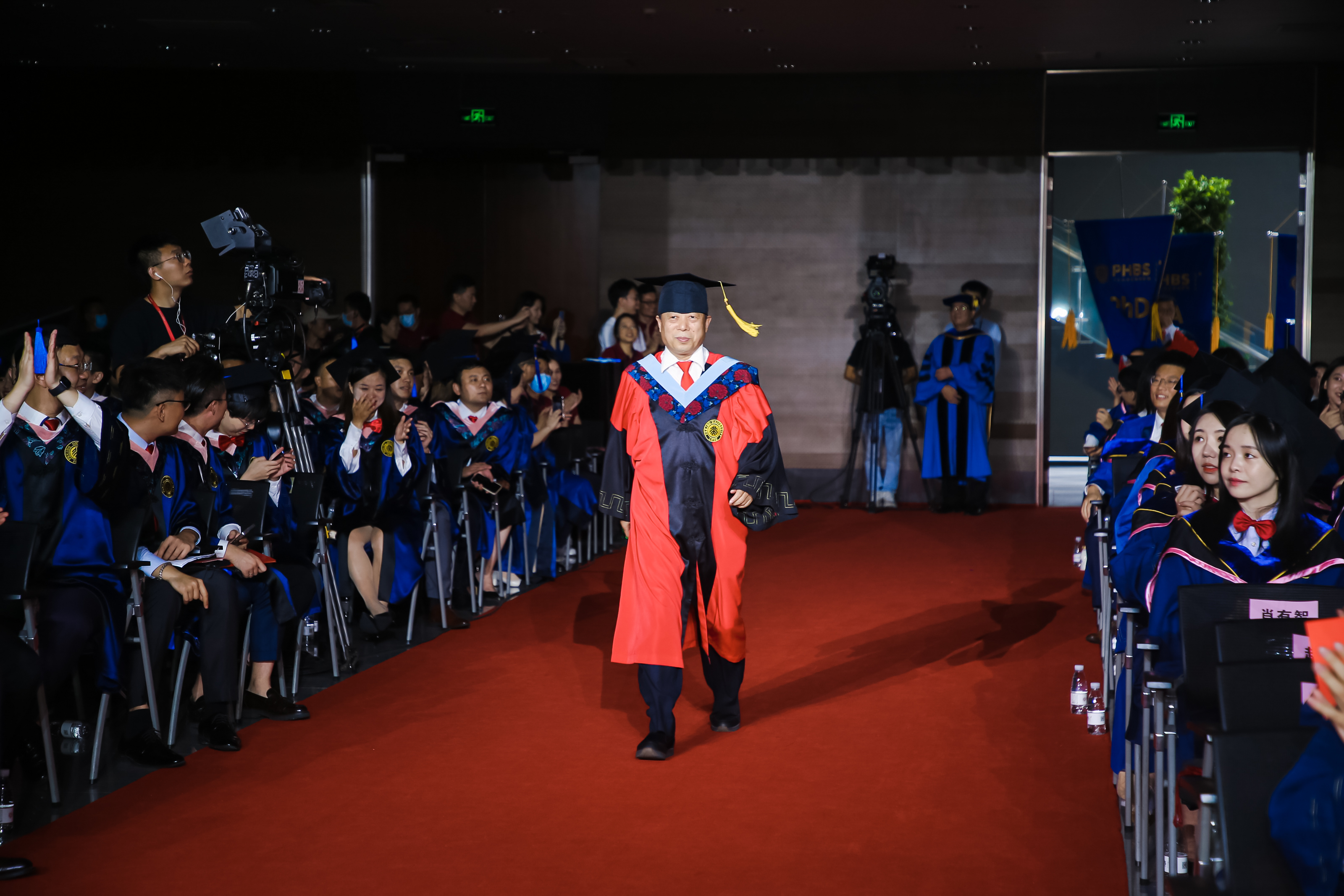 School leaders and faculty enter the auditorium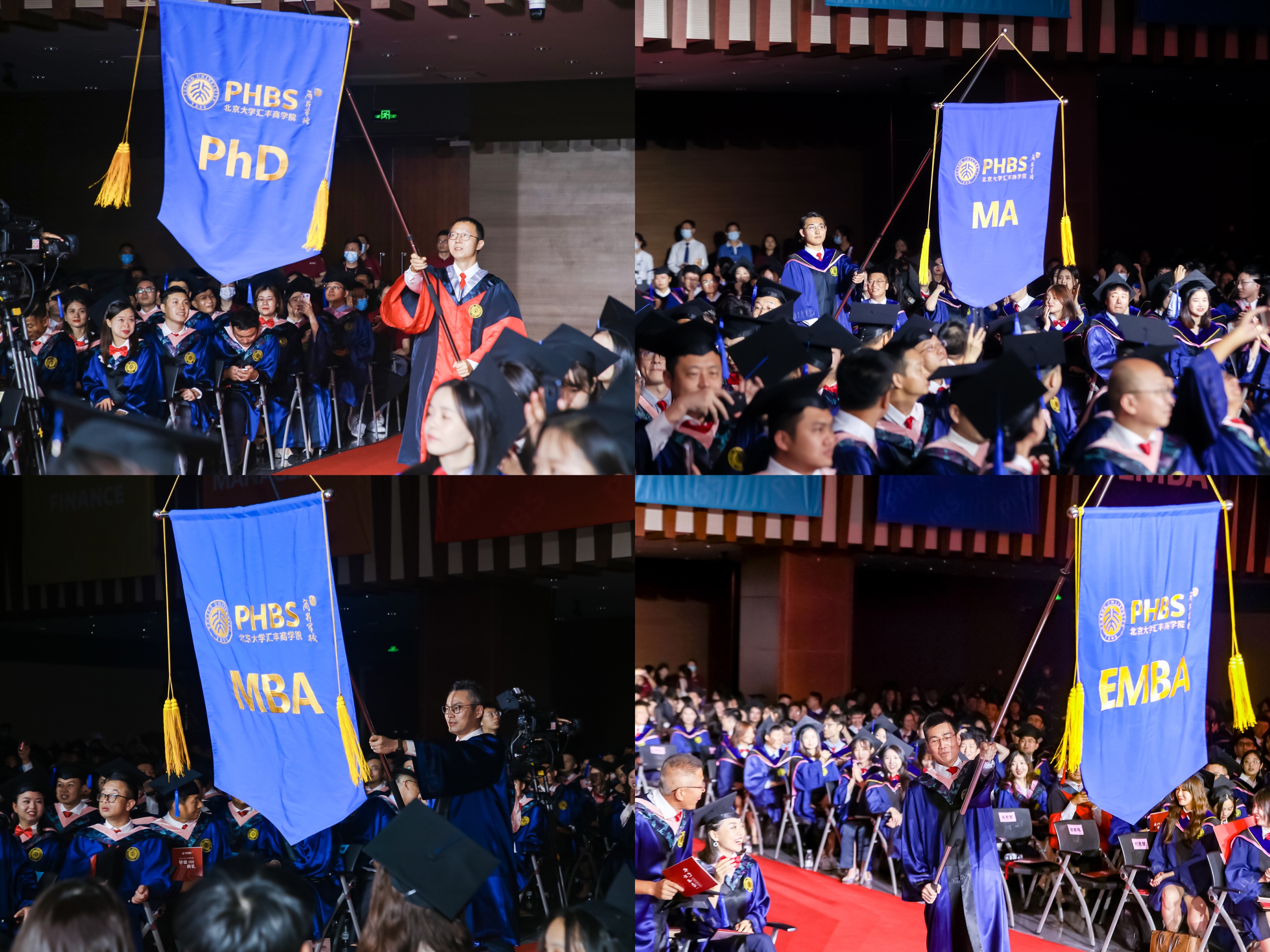 Graduate representatives hold flags of different programs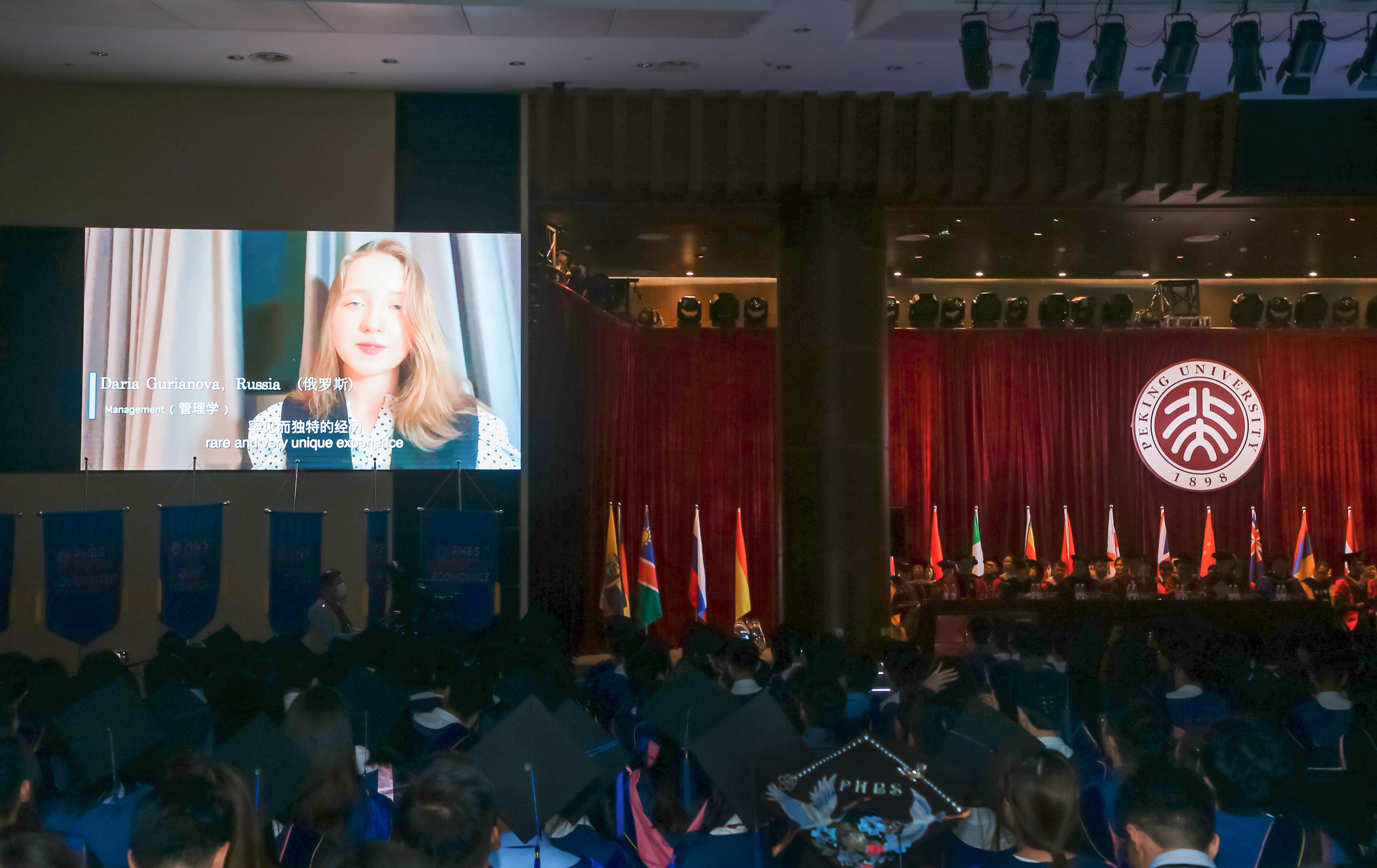 International graduates share their best wishes

The ceremony was kicked off by a graduation video featuring graduates' unforgettable memories and faculty's best wishes. Due to the pandemic, some international students couldn't attend the onsite ceremony and shared their best wishes via the video.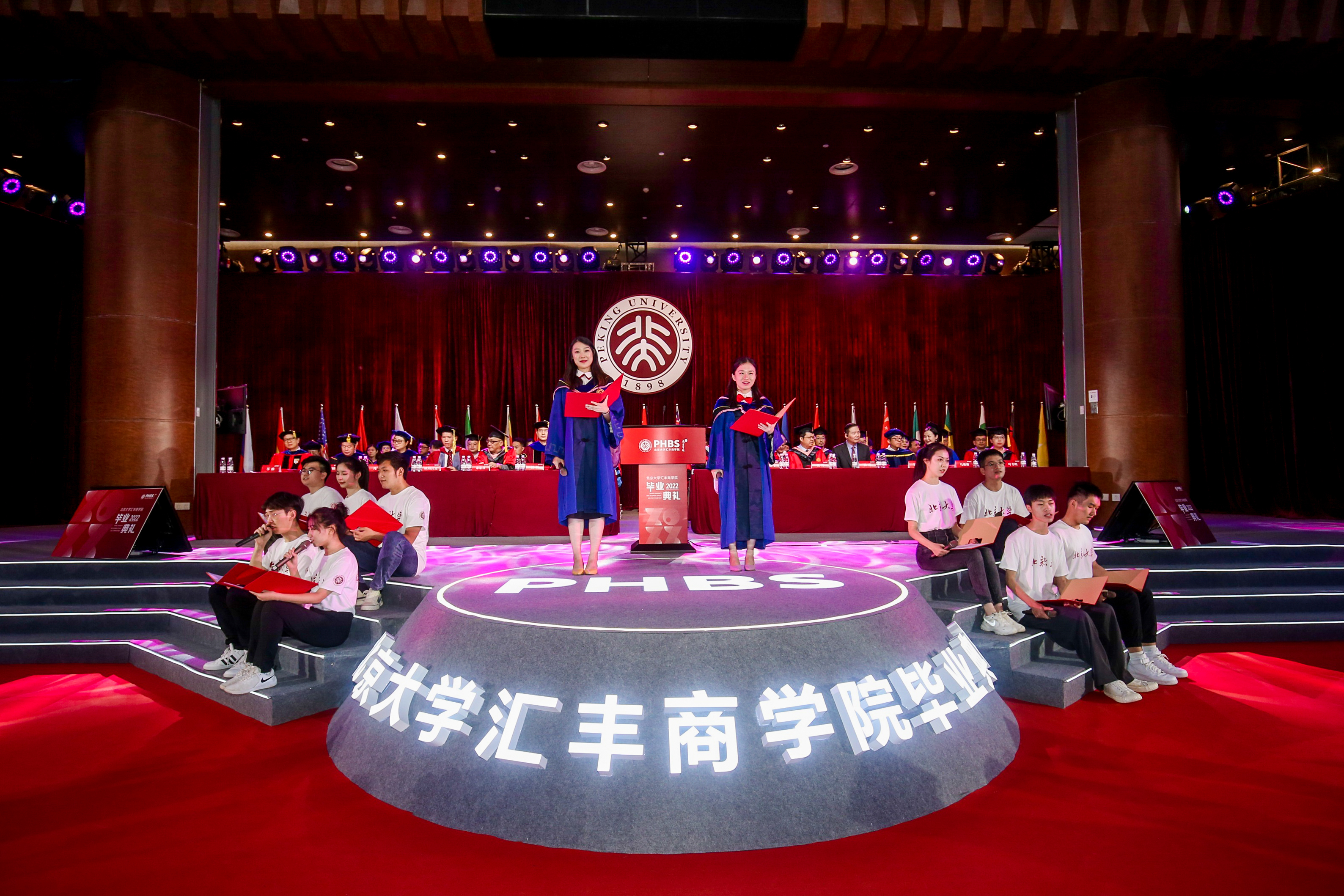 Students sing "Love for PKU"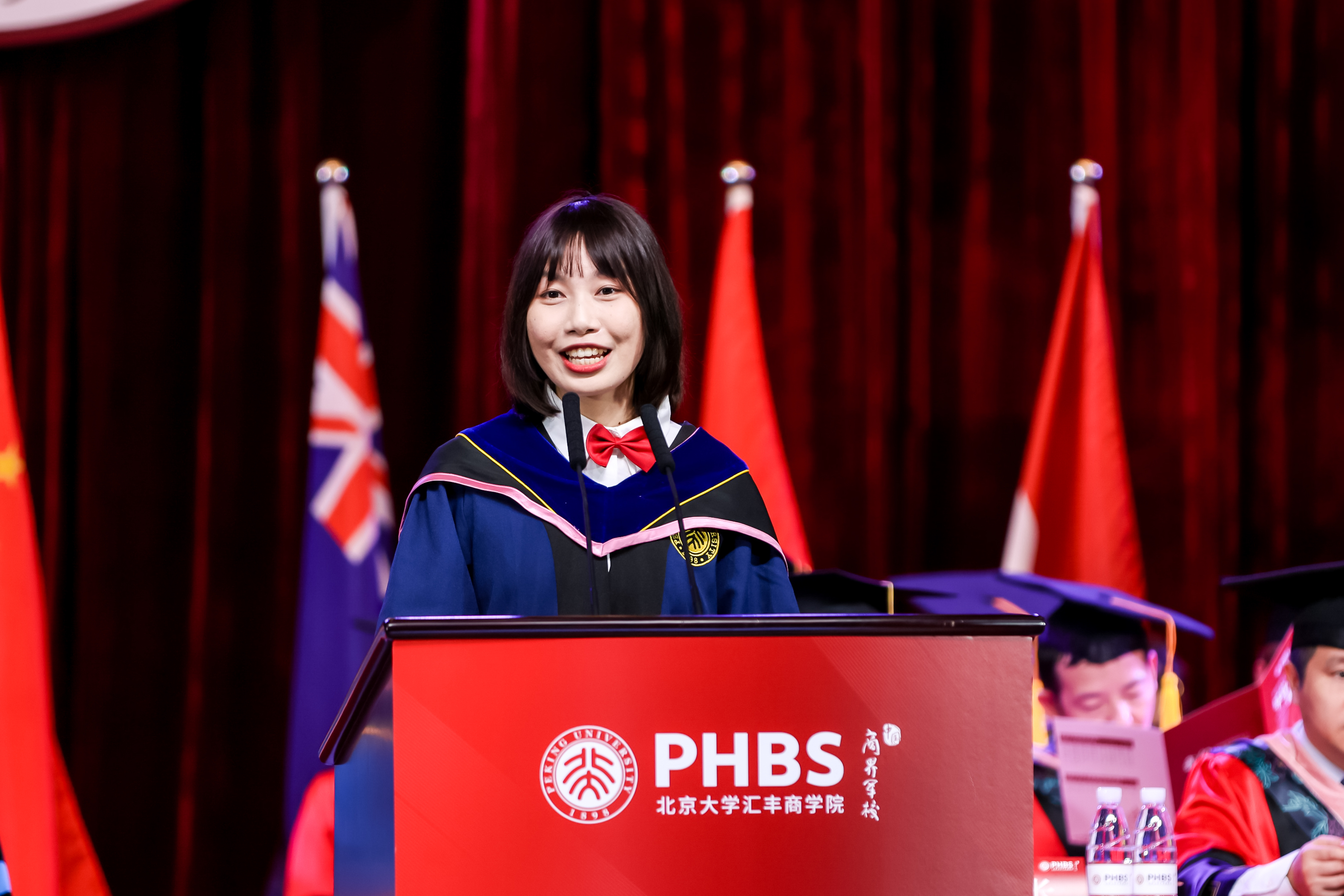 MA graduate representative Chen Xiyang

Chen Xiyang reflected on the three-year study and campus life at PHBS, which made her stronger and open-minded. Standing at the intersection of the Chinese nation's century-long journey and the great rejuvenation, she hoped that all the graduates could unleash the passion of youth, realize their dreams, and strive to become useful and capable of taking up important responsibilities.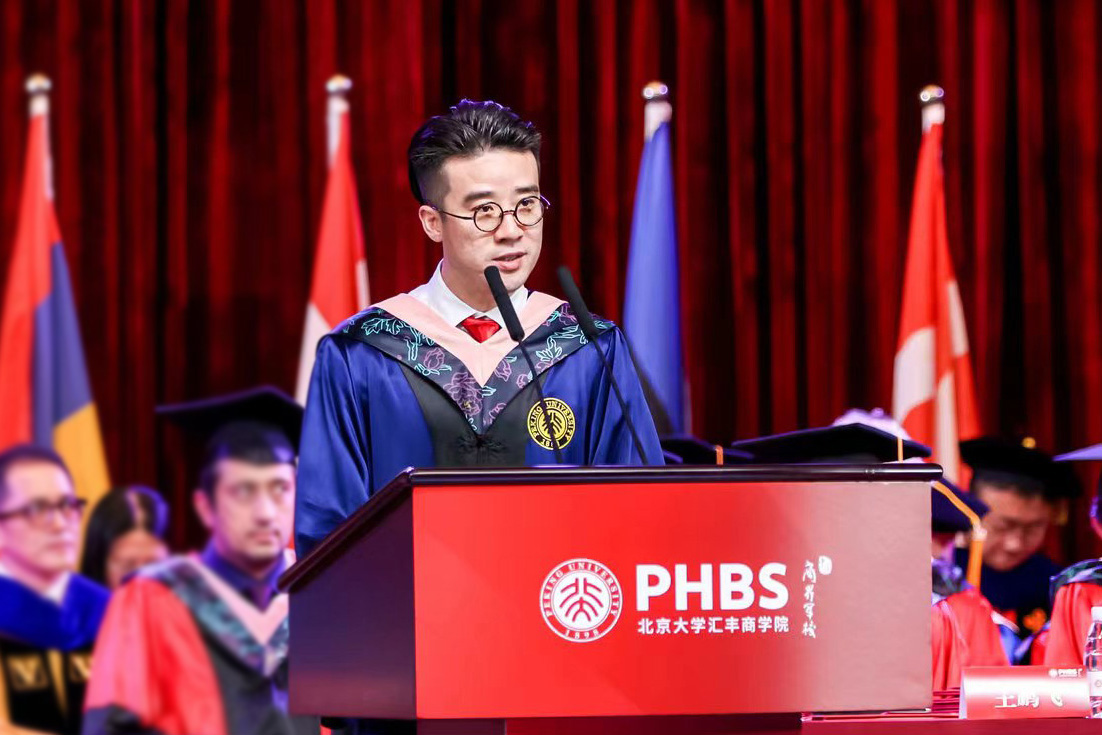 MBA graduate representative Yu Haiyong

Yu Haiyong spoke of his study experience at PHBS and precious life lessons learned from wonderful faculty. He maintained that "nothing is ever easy for us at any stage of our life, but it is never too late to start from now." He hoped that with more forgiveness, responsibility, and reliability, we could have more companions to create miracles together.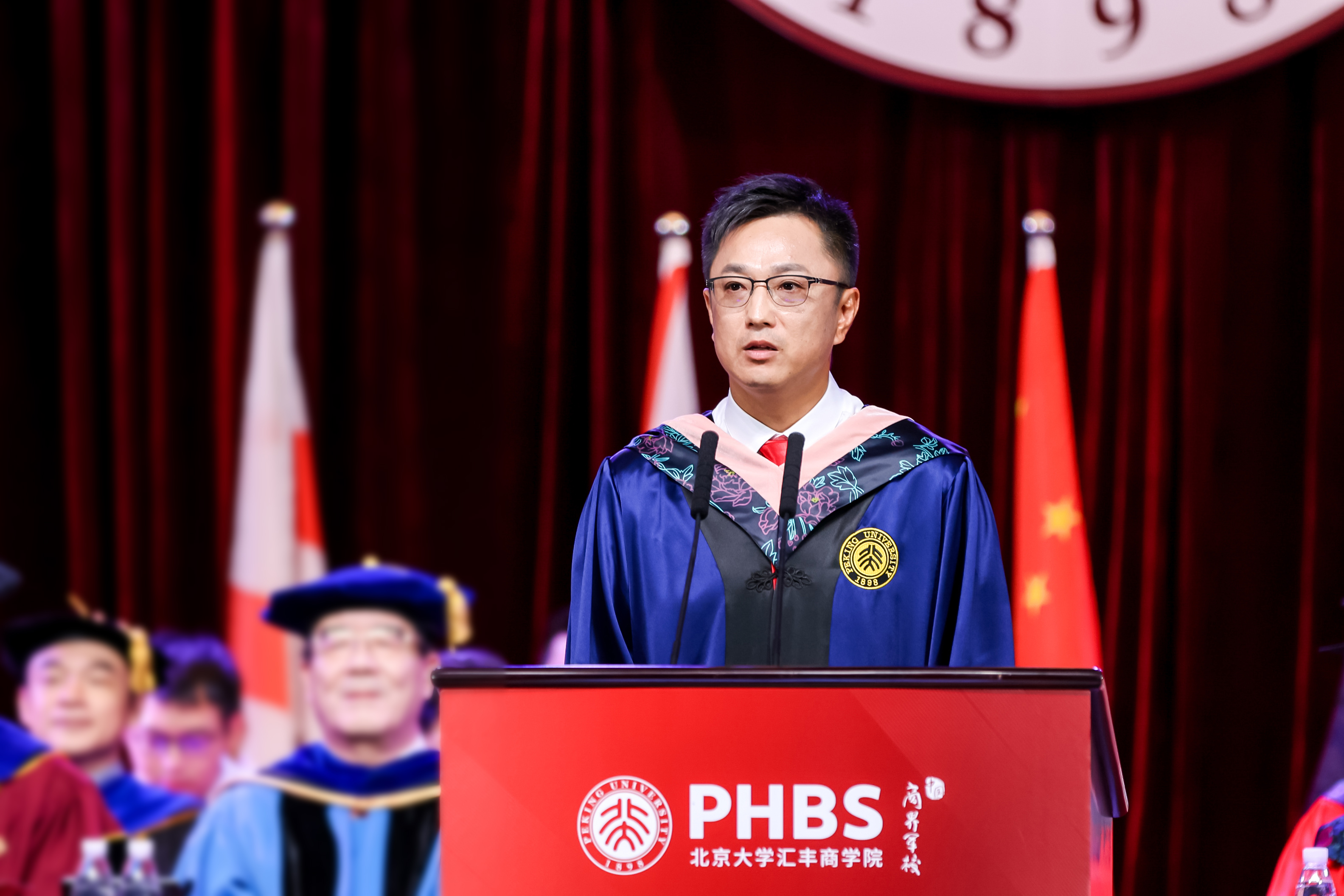 EMBA graduate representative Ma Jian

Ma Jian recalled his journey intertwined with PHBS, admitting that he felt like a new person after two-year study by reinventing himself, discovering new passions for life, and stimulating work incentives. He emphasized the importance of remaining true to the original aspirations, the friendship with classmates, and looking forward to the future.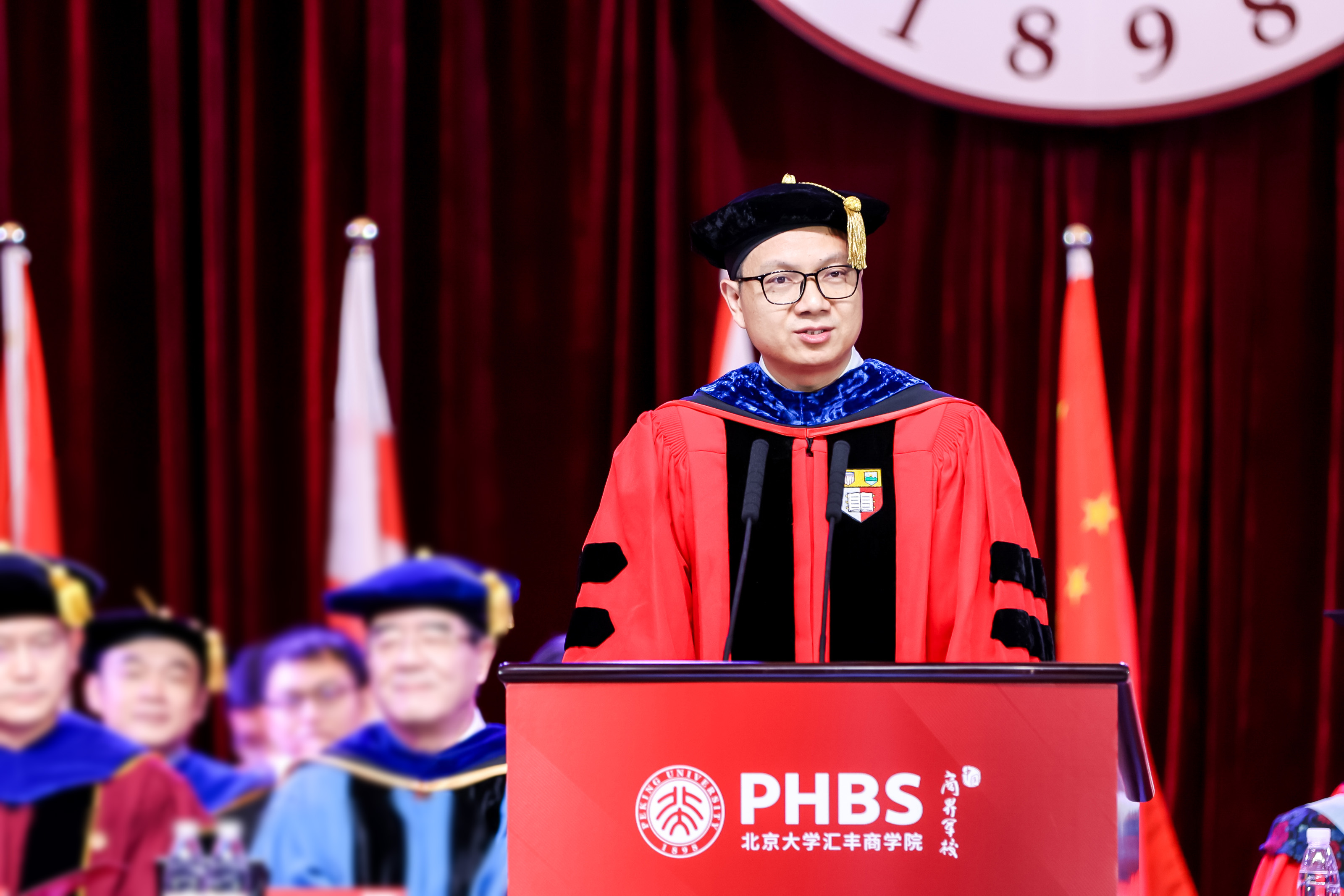 Cen Wei, PHBS associate professor, spoke on behalf of faculty

Cen Wei shared his insights on the meaning of value from the financial perspective, noting that according to the valuation models, value creation has the following three principles: creating positive net cash flows, controlling risks, and seeking for sustainable growth. In addition, he pointed out that graduates should also cherish the priceless treasure in life, including sunlight, friendship, family, and health in their pursuit of careers and aspirations. He concluded by encouraging graduates to "be a value creator, do what creates value."

Wang Pengfei, vice chancellor of Peking University Shenzhen Graduate School and dean of PHBS

Wang Pengfei highlighted the importance of having hopes and strengthening "skillset" especially in the face of "VUCA", which means the era of volatility, uncertainty, complexity, and ambiguity. He hoped graduates could discover unchangeable principles under instabilities and uncertainties, and stay brave to explore the clear paths behind complex and ambiguous situations. Recalling the development history of China, he urged graduates to shoulder the responsibilities and make contributions to China's rejuvenation, the high-level opening-up, global peace and sustainable development. He wrapped up by hoping PHBSers always have confidence, care about others, and undertake significant responsibilities in their future careers and lives.

Hai Wen, vice chairman of Peking University Council, former vice president of PKU, chairman of PHBS Council, and founding dean of PHBS, gives remarks and presents his artwork to graduates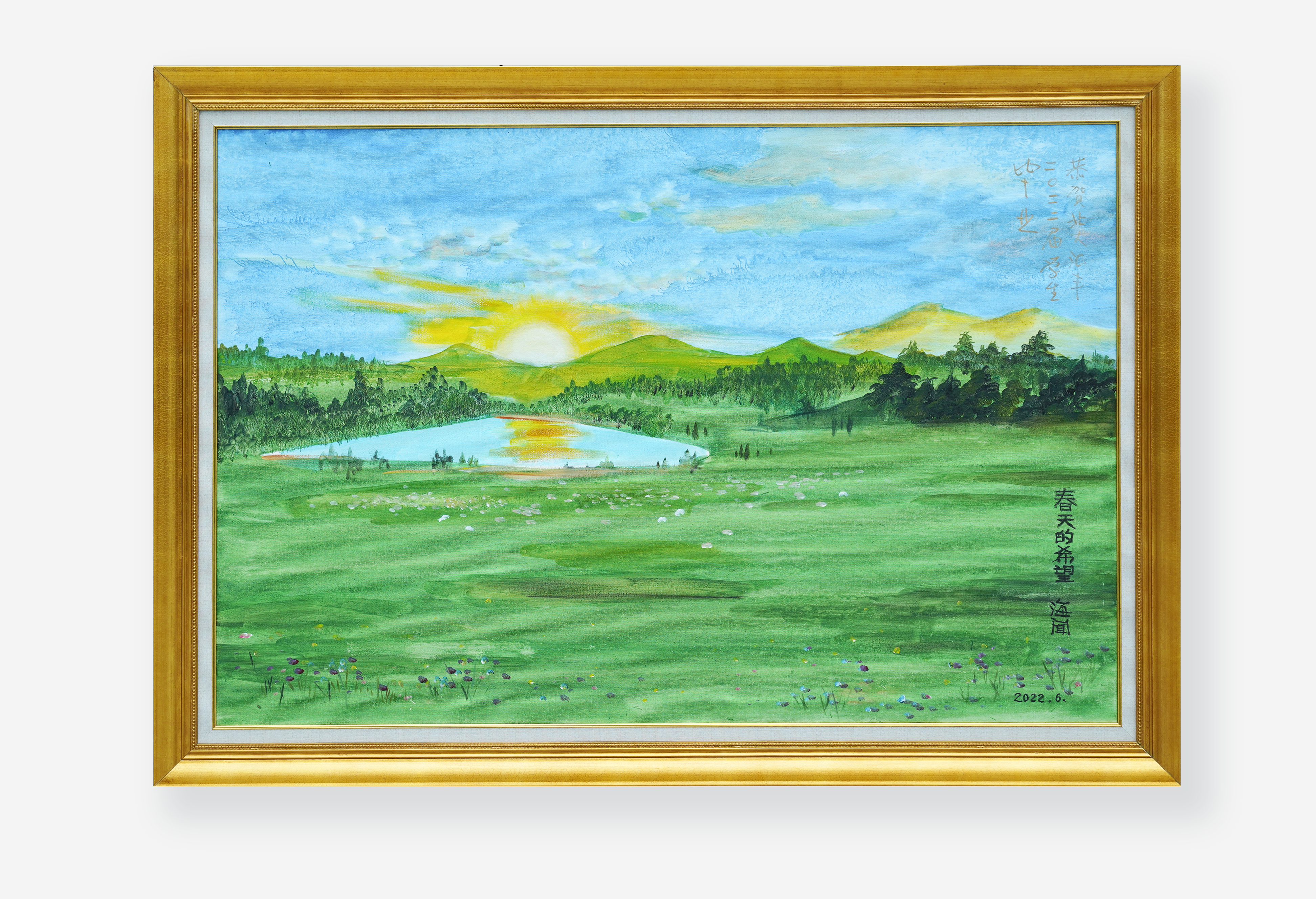 " Hope in the Spring"

At each year's commencement, Professor Hai gives graduates a copy of his original artworks. This year, his oil painting depicted the wide and tranquil grassland with the rising sun, bearing the message "Hope in the Spring." As this year marks the 40 anniversary of his graduation from PKU, Professor Hai had a lot of thoughts and many hopes. He hoped that the pandemic could end soon, our economy could recover quickly, and our life could get back to normal. Noting that we are carving for hopes more than ever, he believed that the spring would eventually come and hopes will come true after the prolonged winter.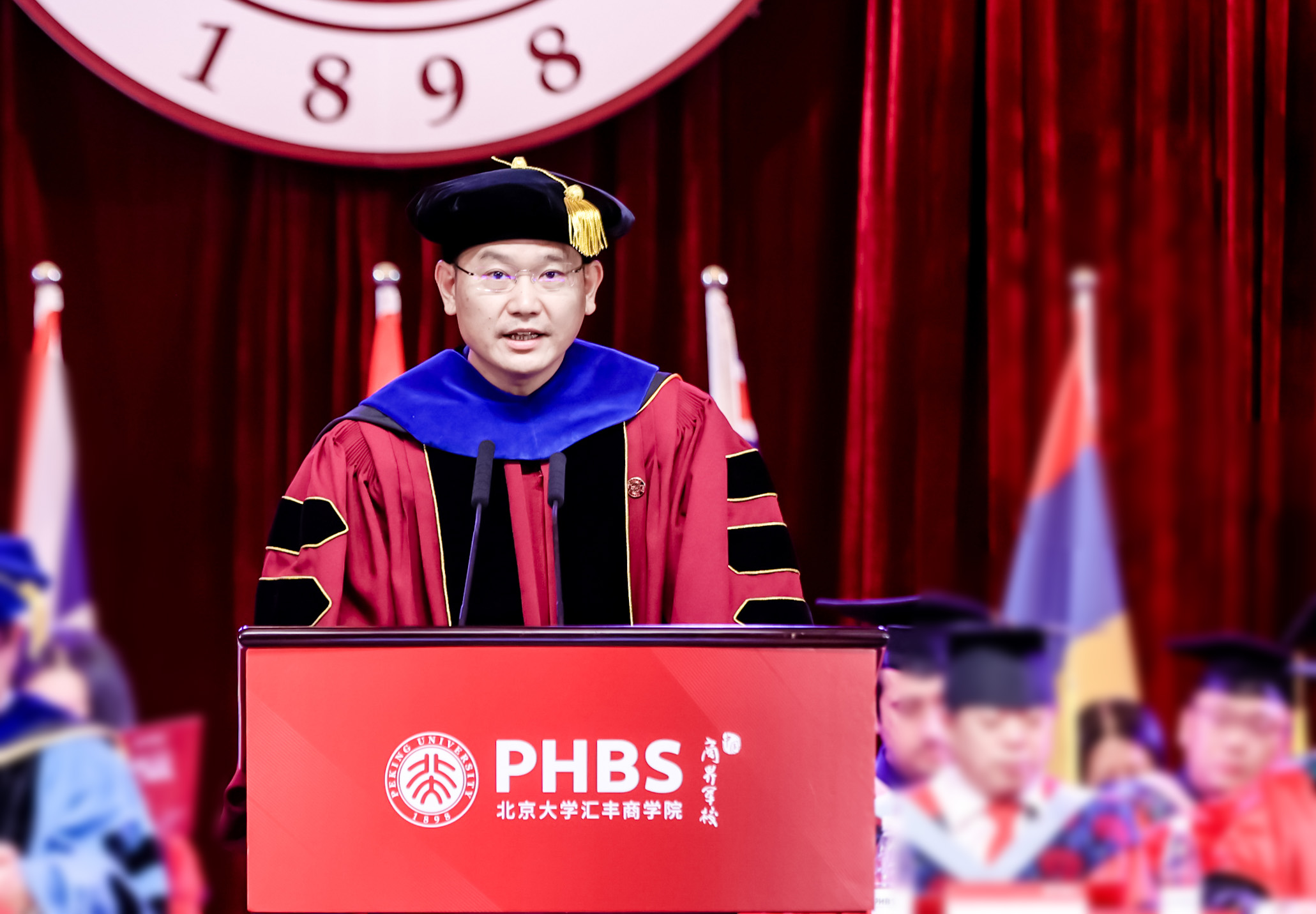 Ren Ting, vice dean of PHBS, announced the Outstanding Graduates of 2022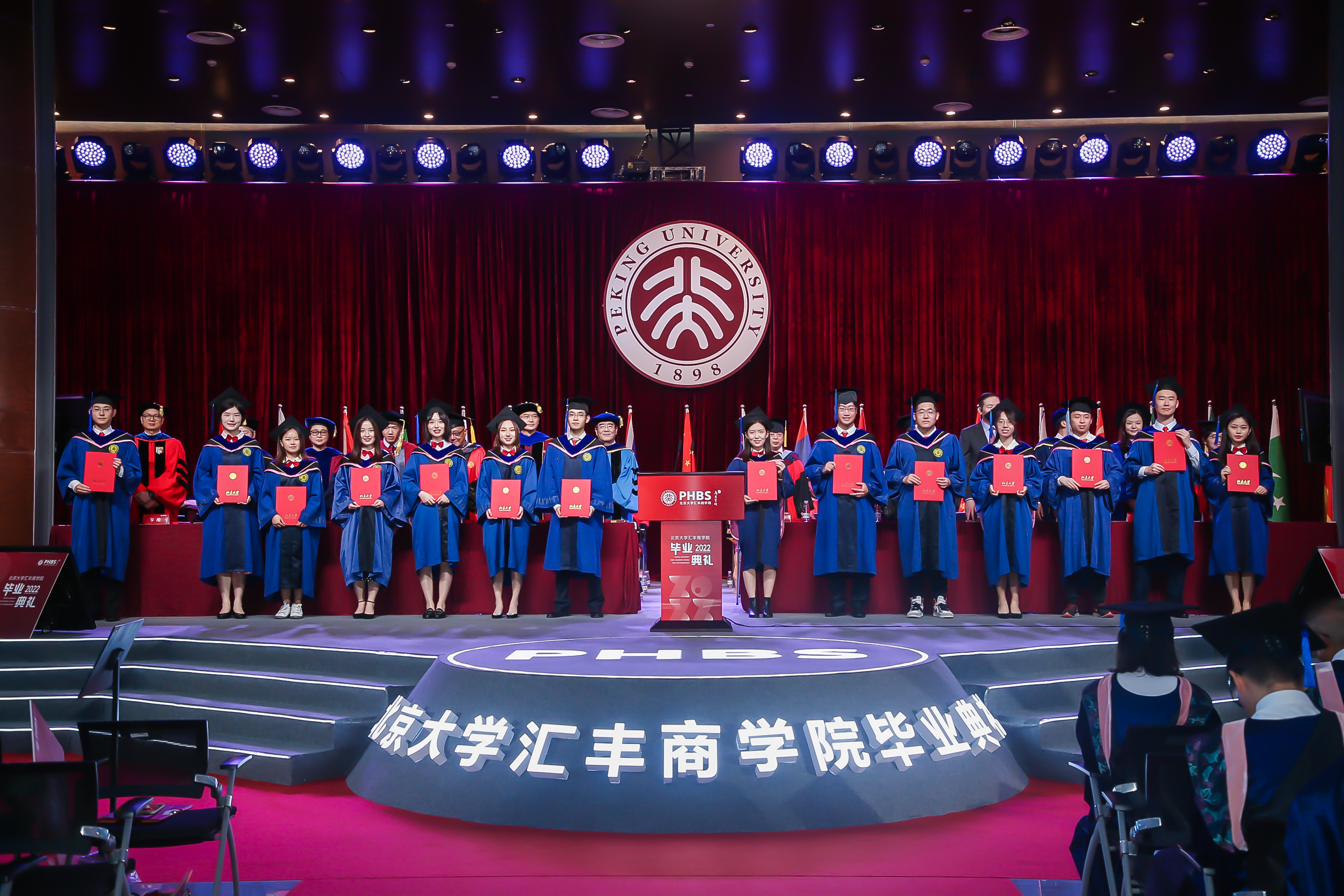 Outstanding Graduates of 2022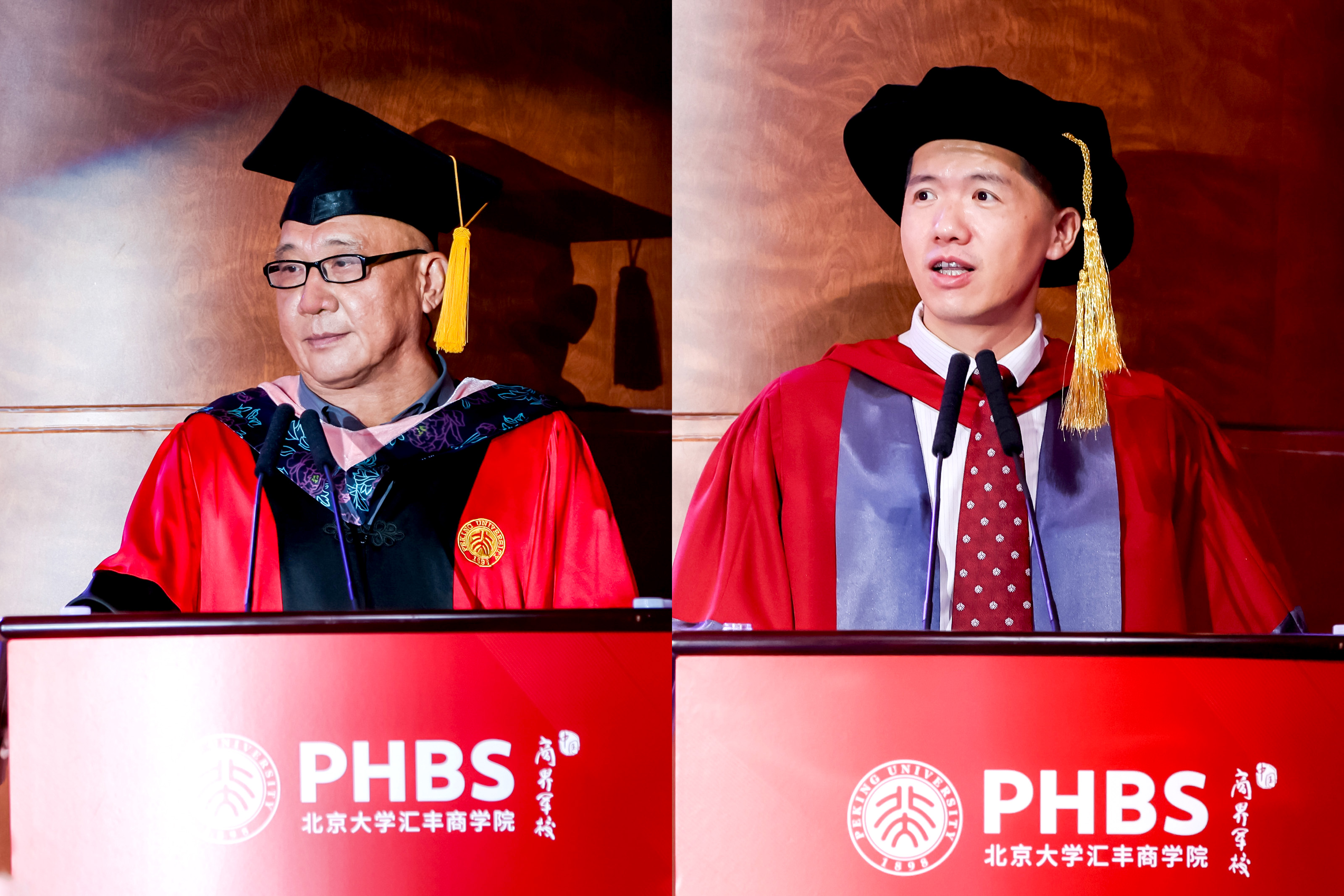 Closing the ceremony with Professor Hai officiating, Chu Chia-Shang (left), vice chairman of PHBS Council, and Ouyang Liangyi, vice dean of PHBS, announced the names all the graduates.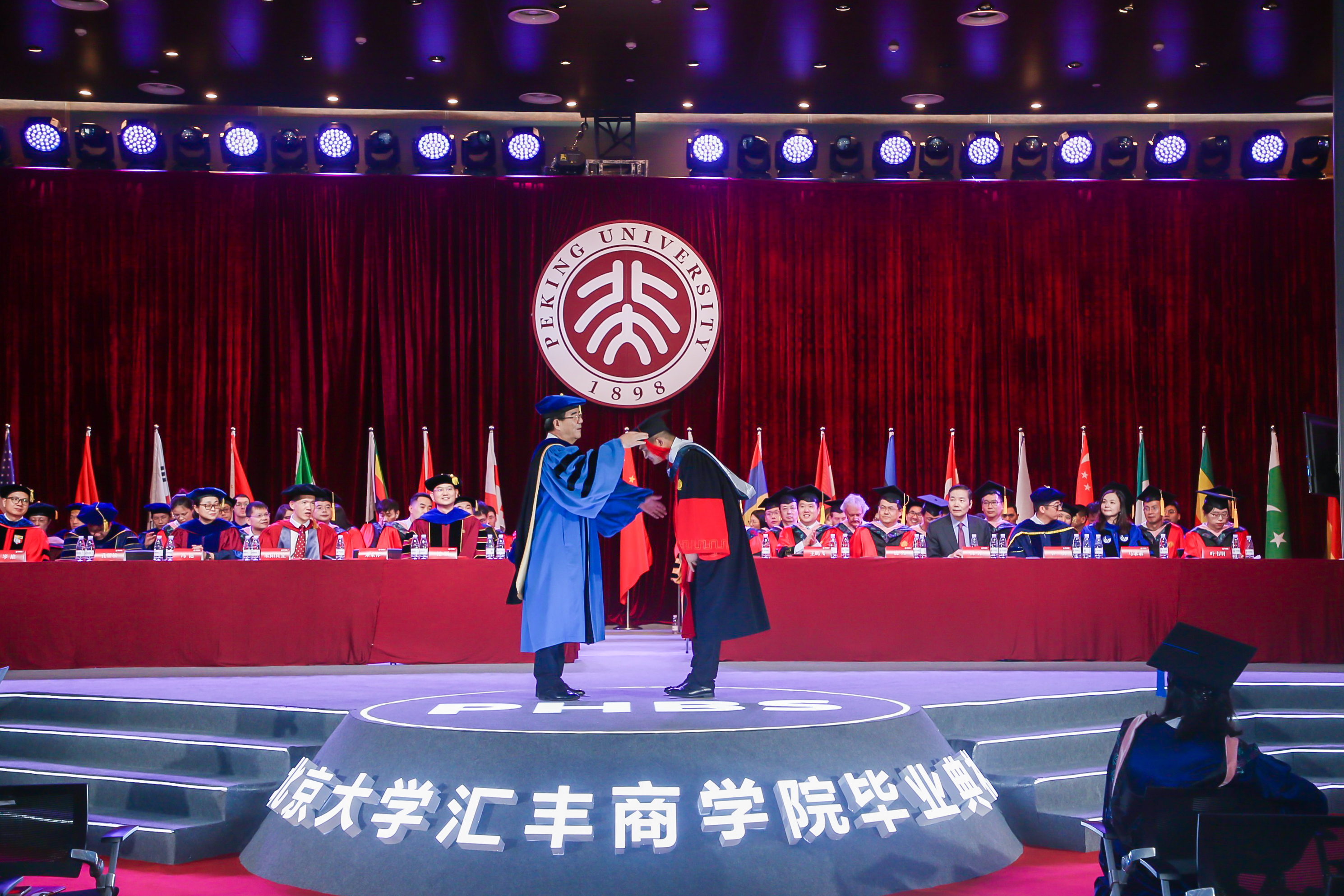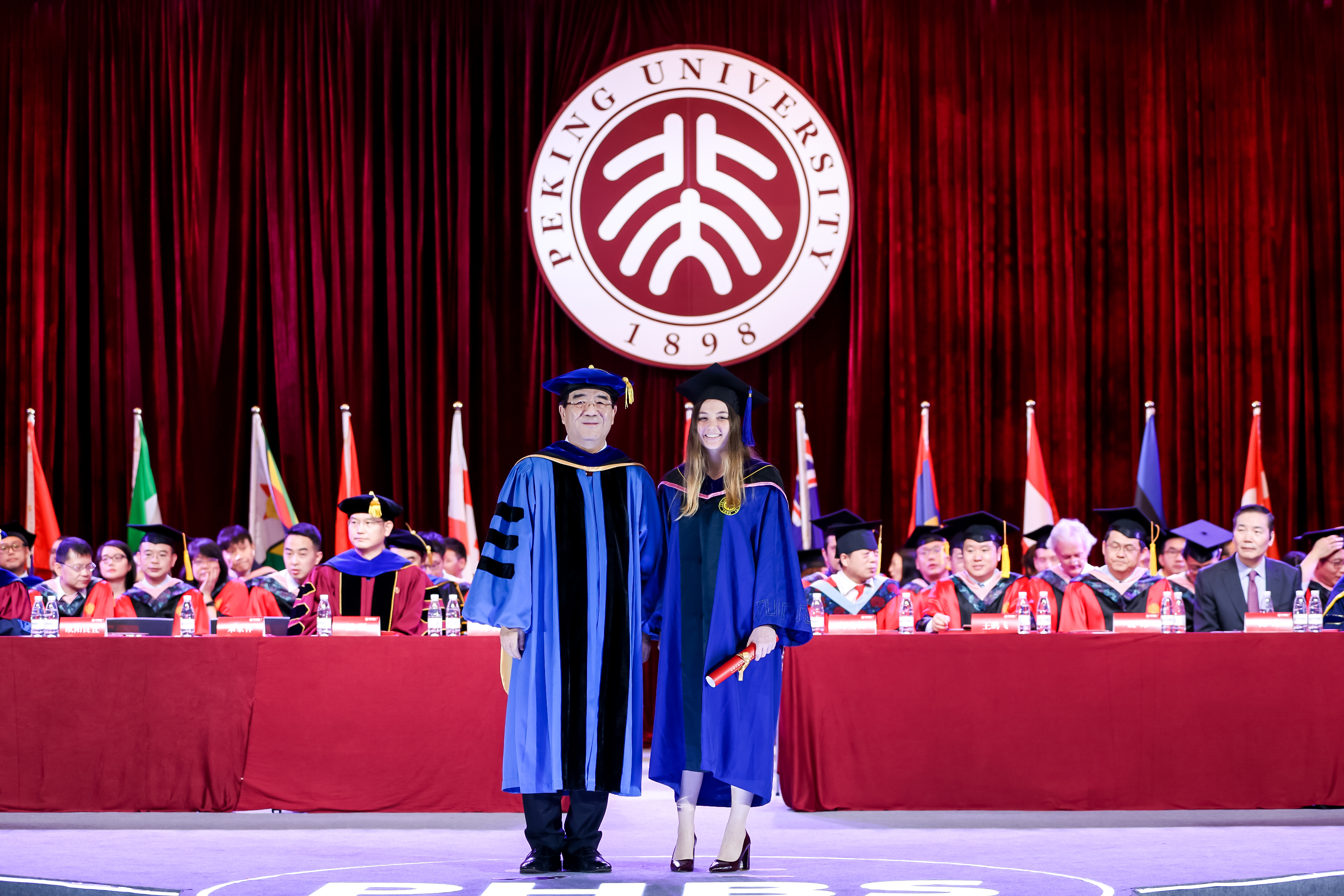 Professor Hai turns tassel for each graduate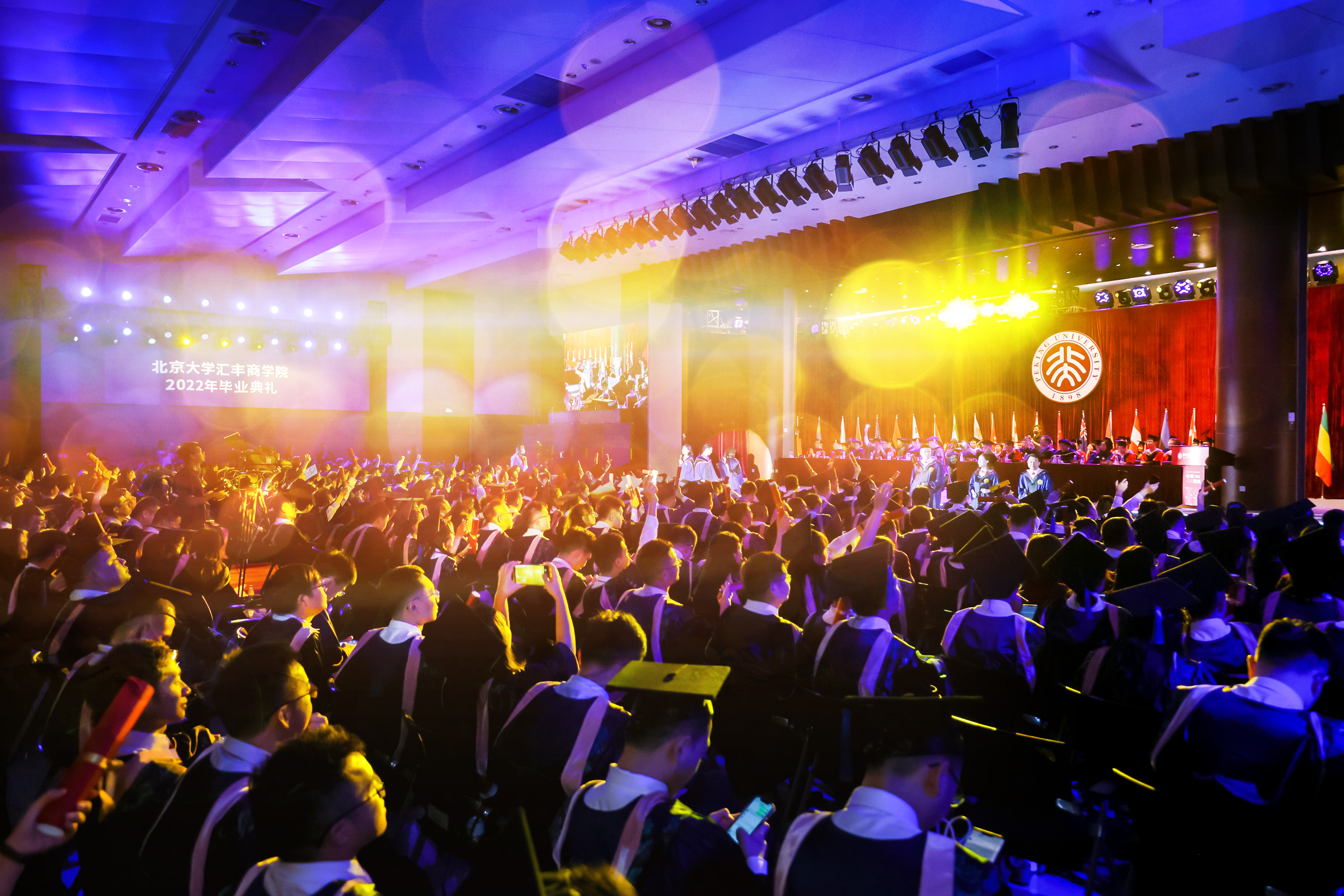 Flash Mob

Chorus "Ode to the Motherland"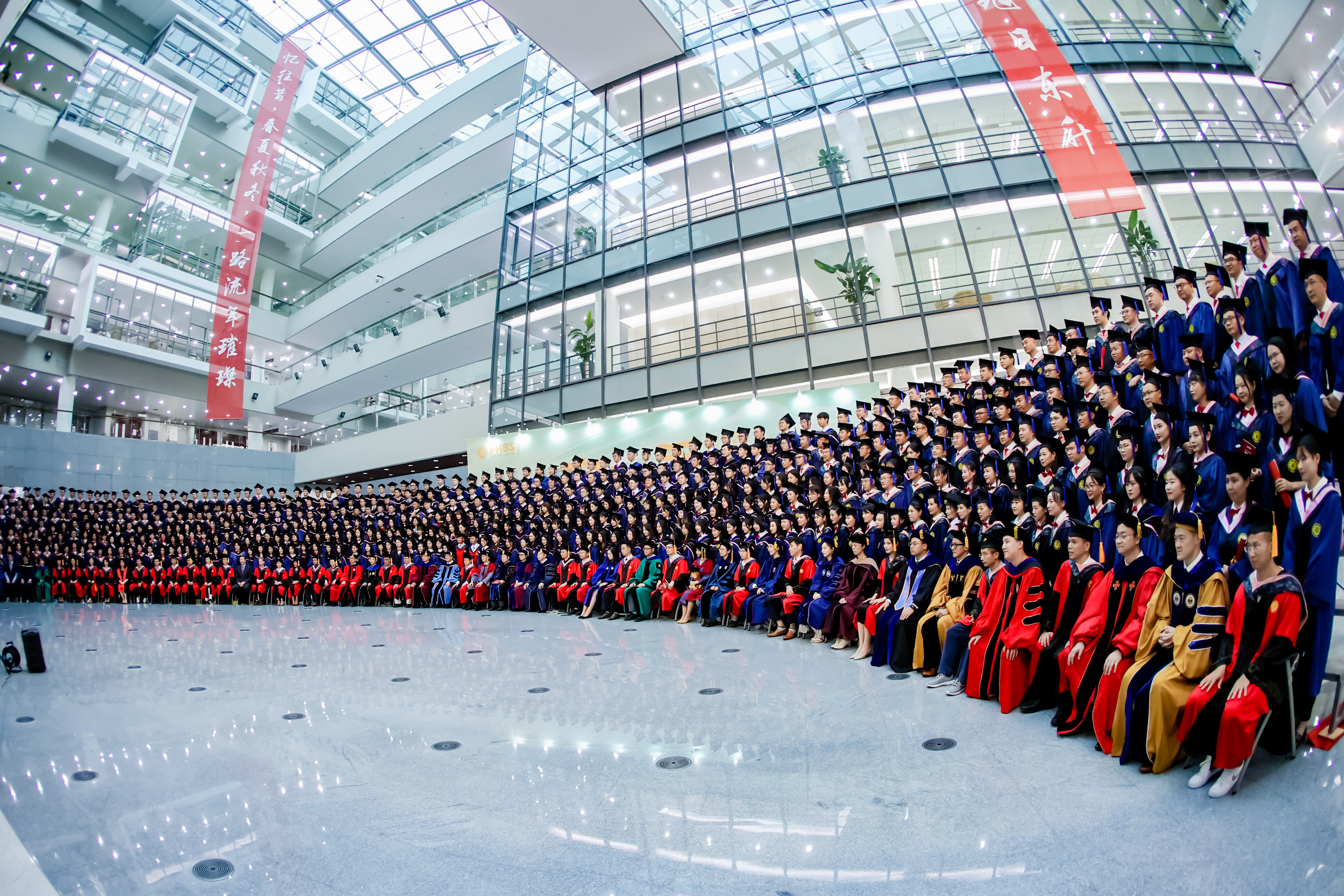 Group photo of graduates and faculty
Picture Gallery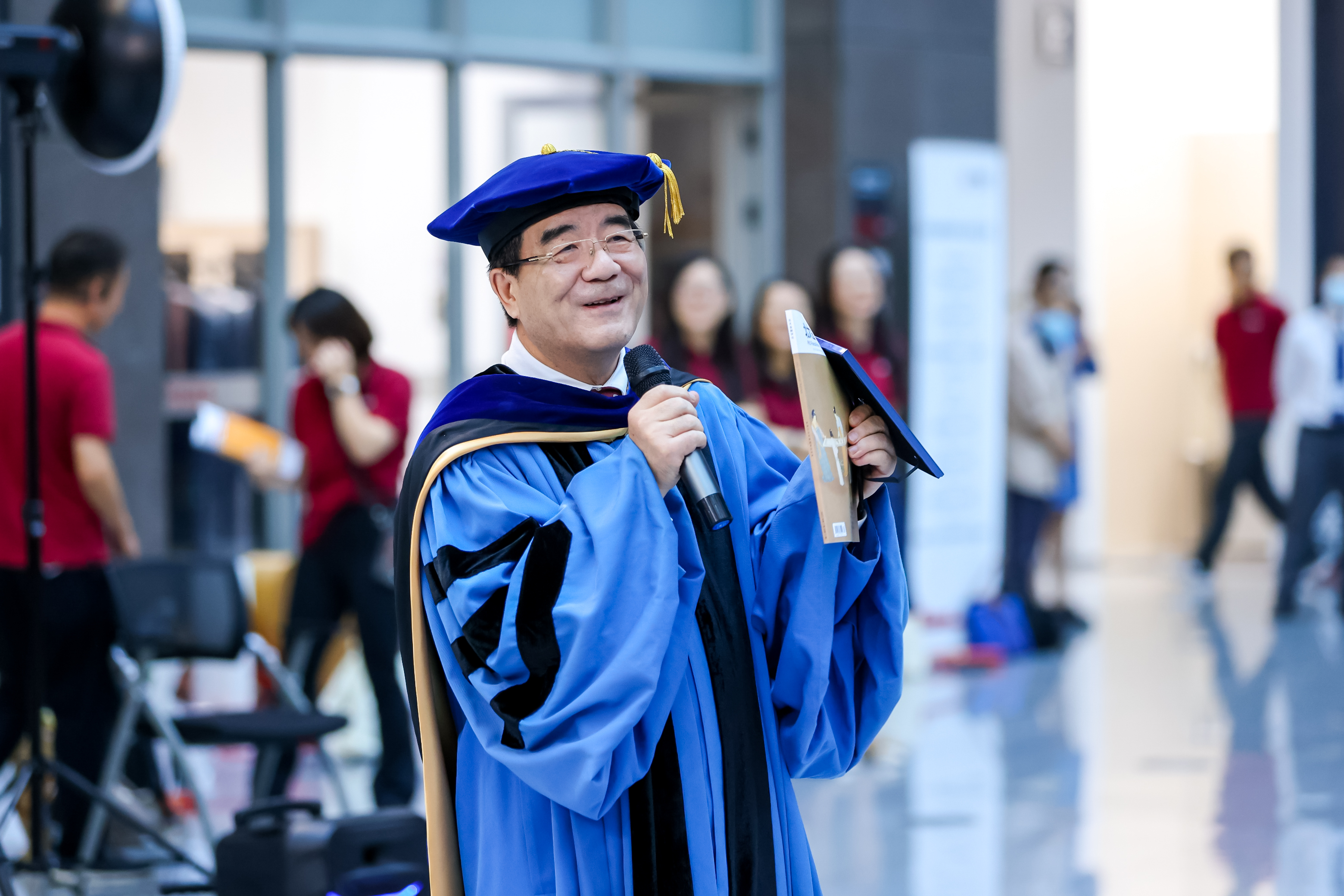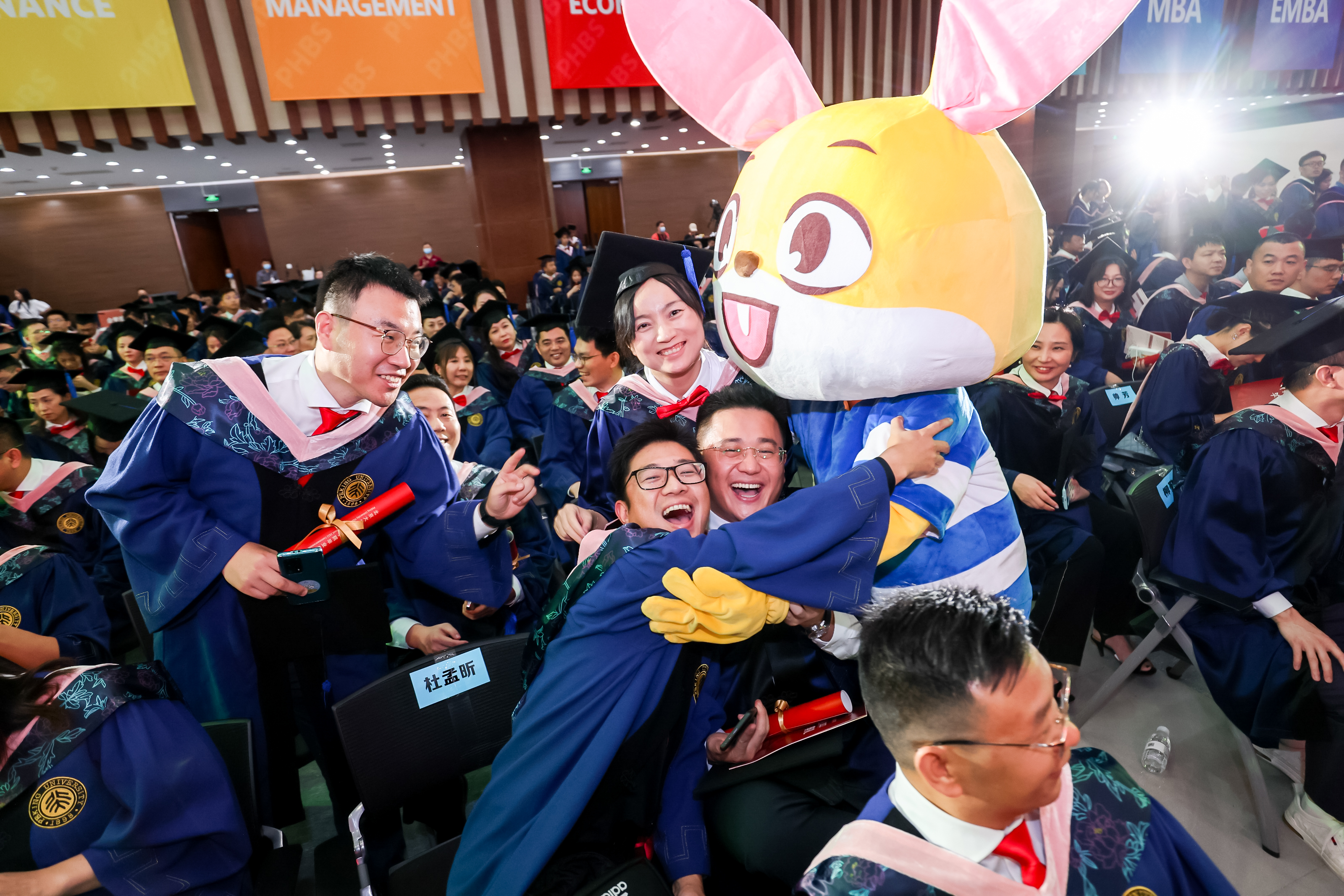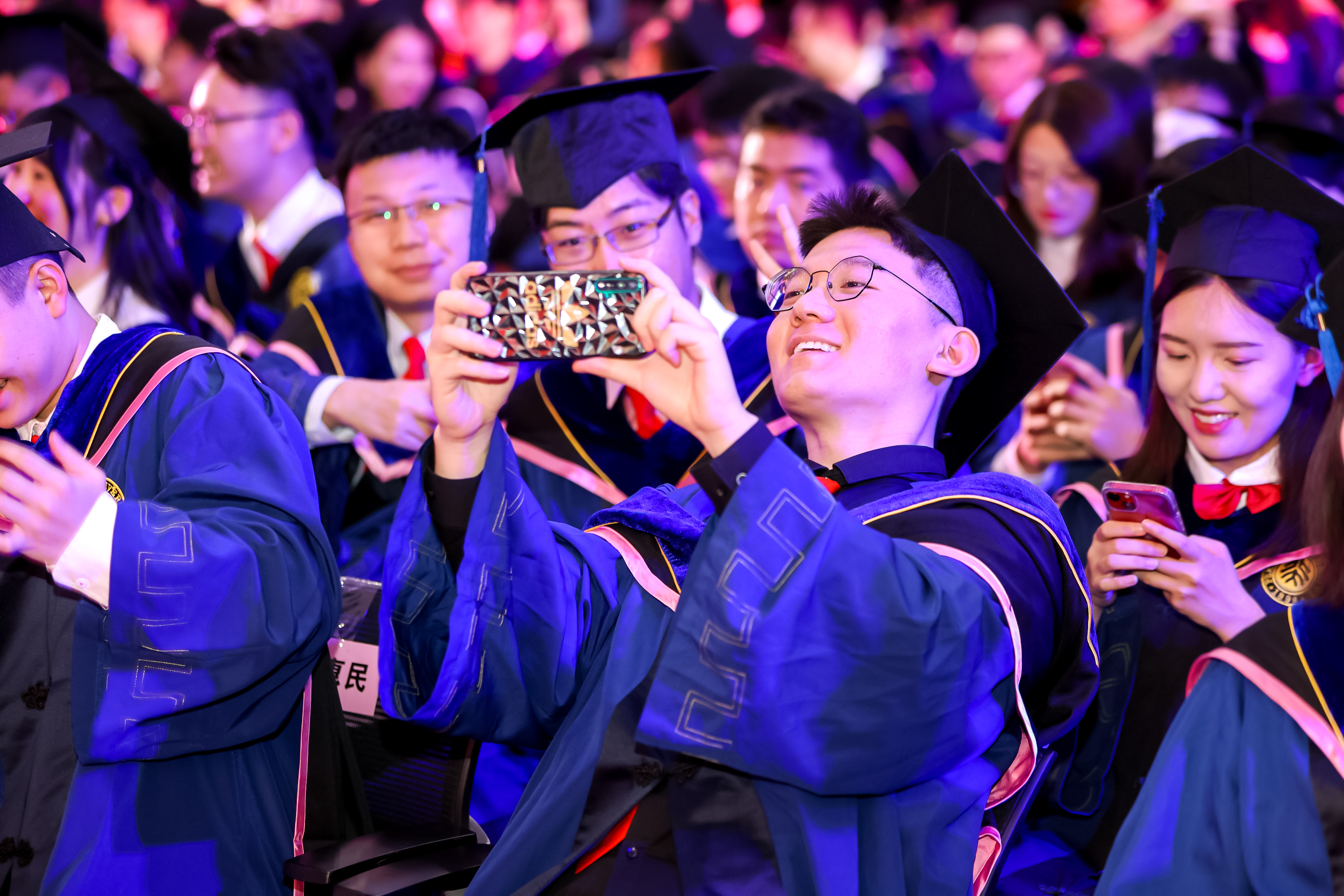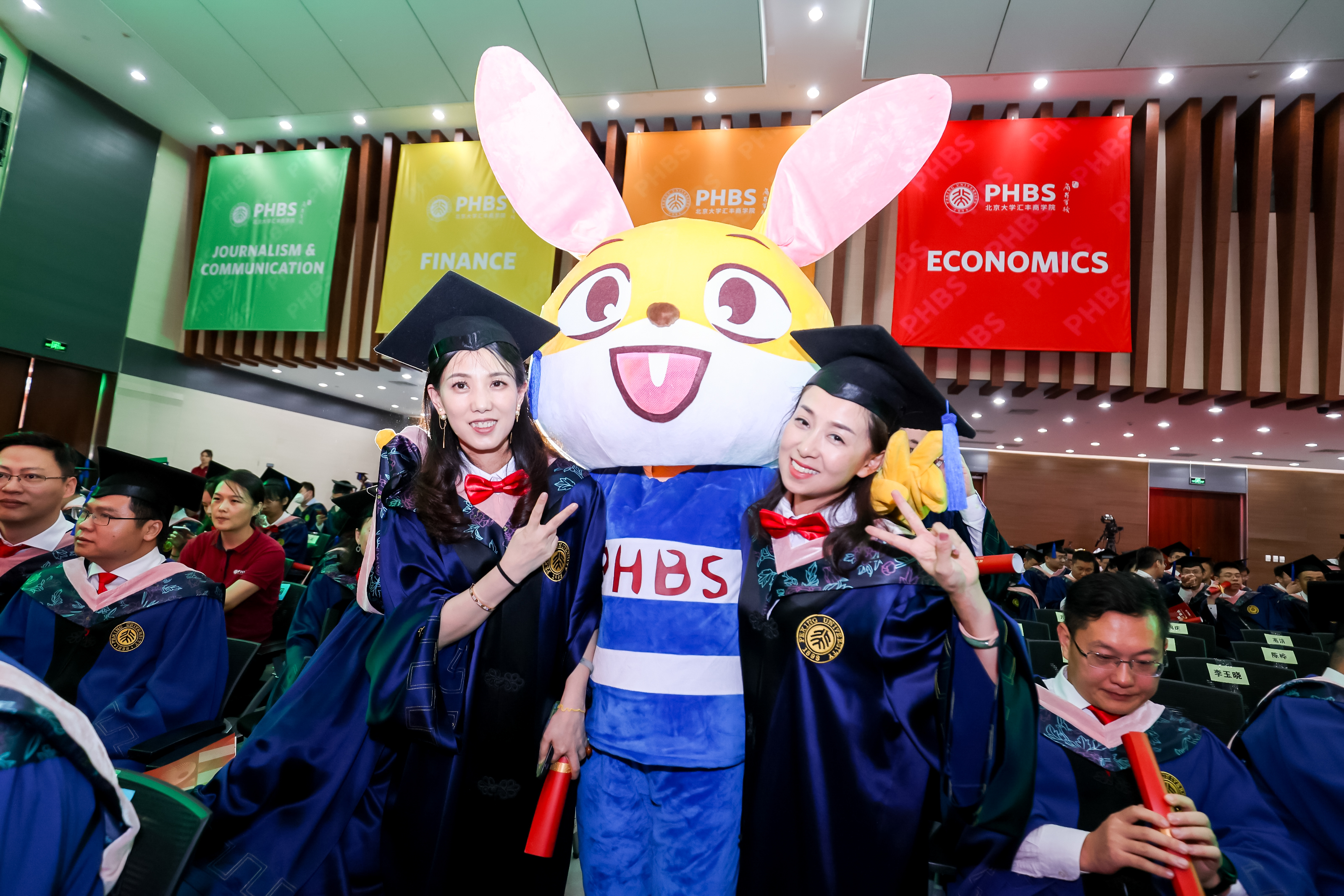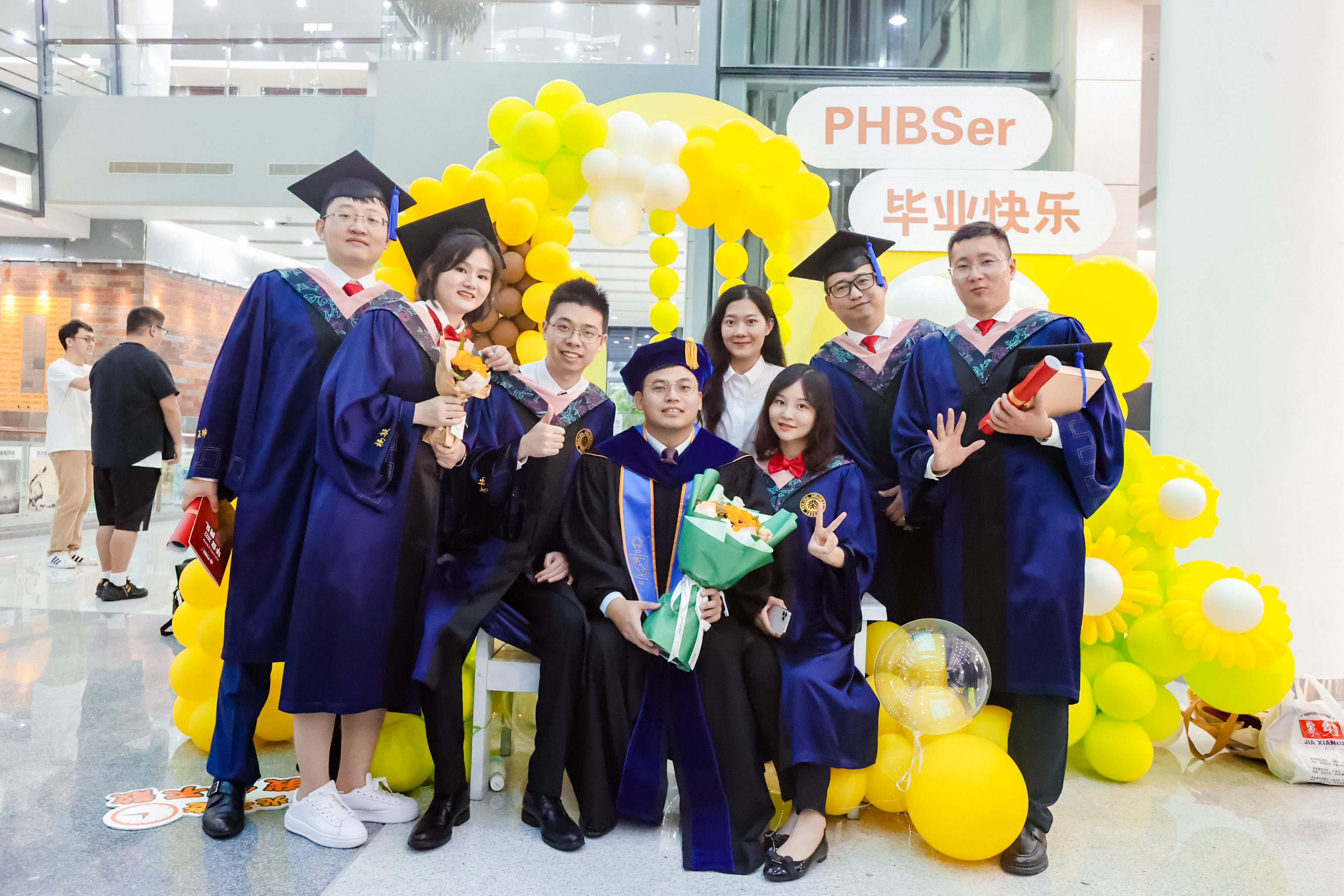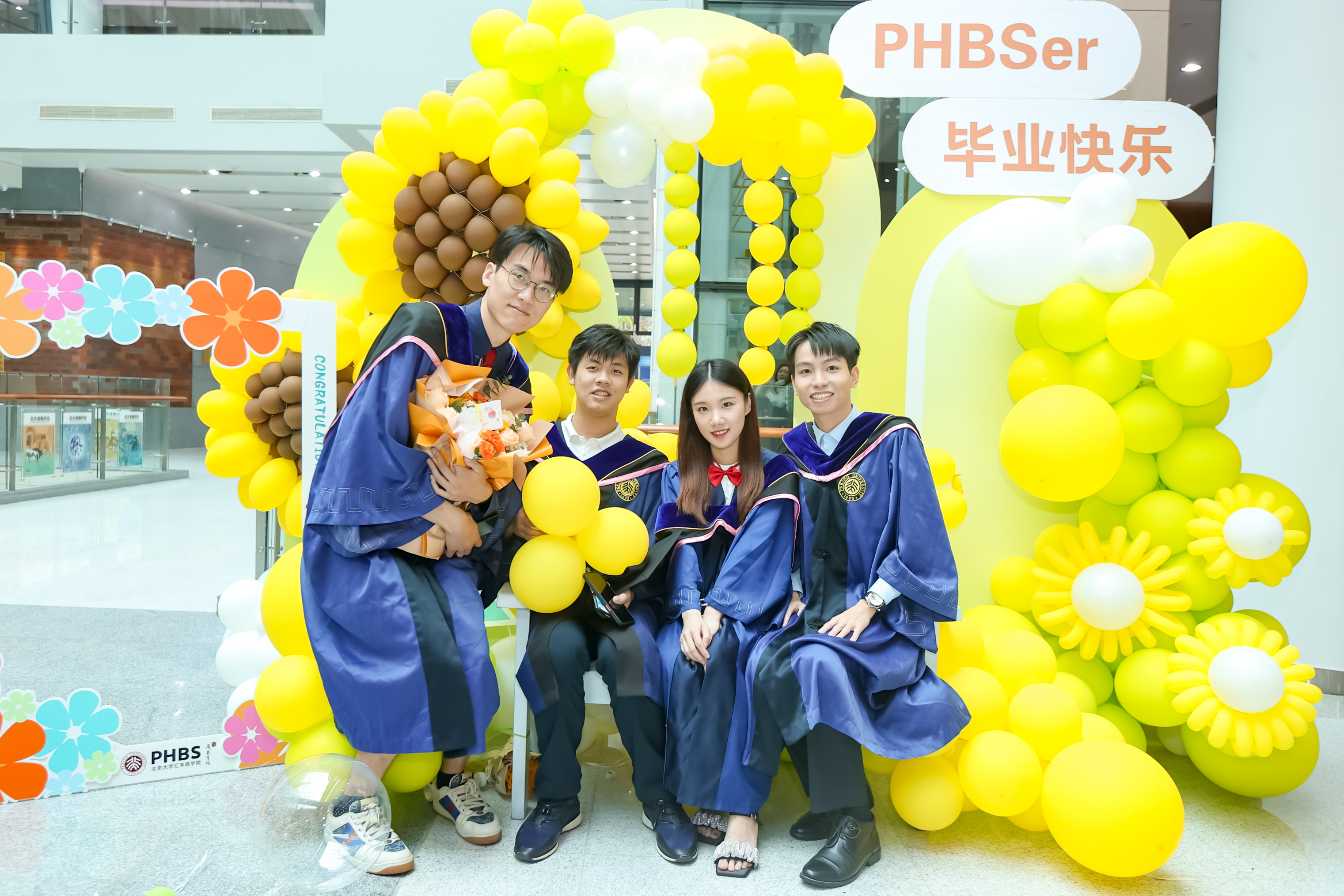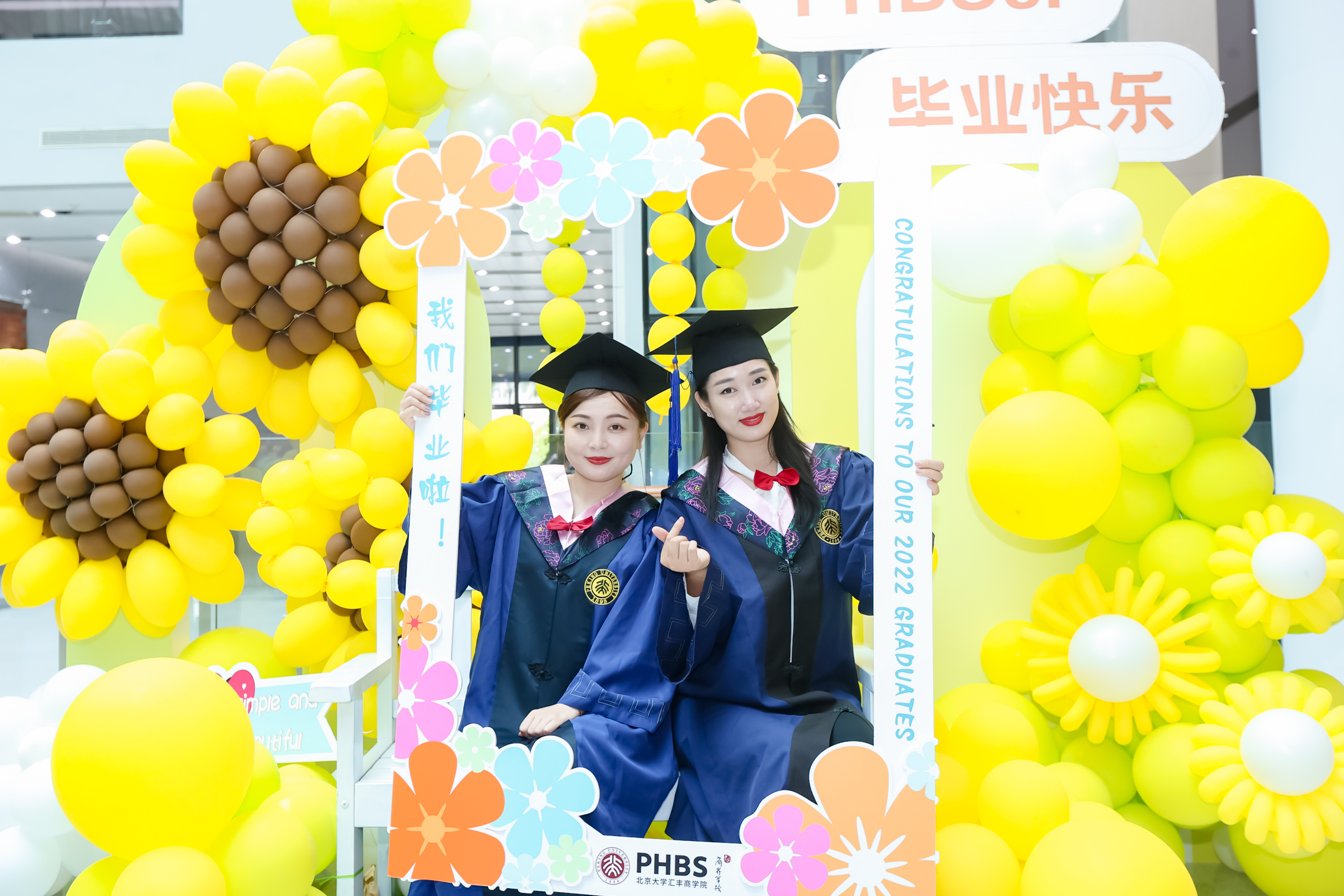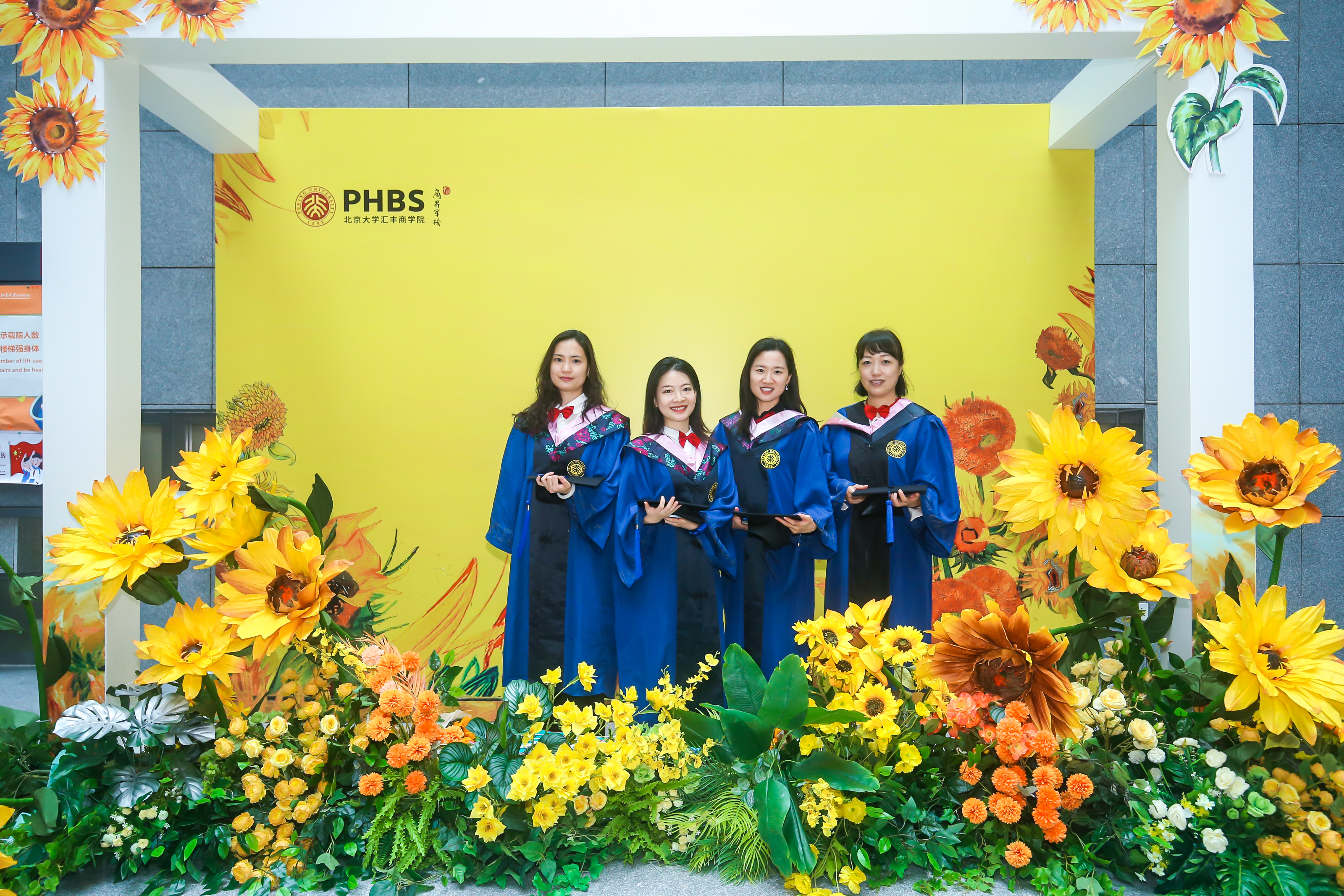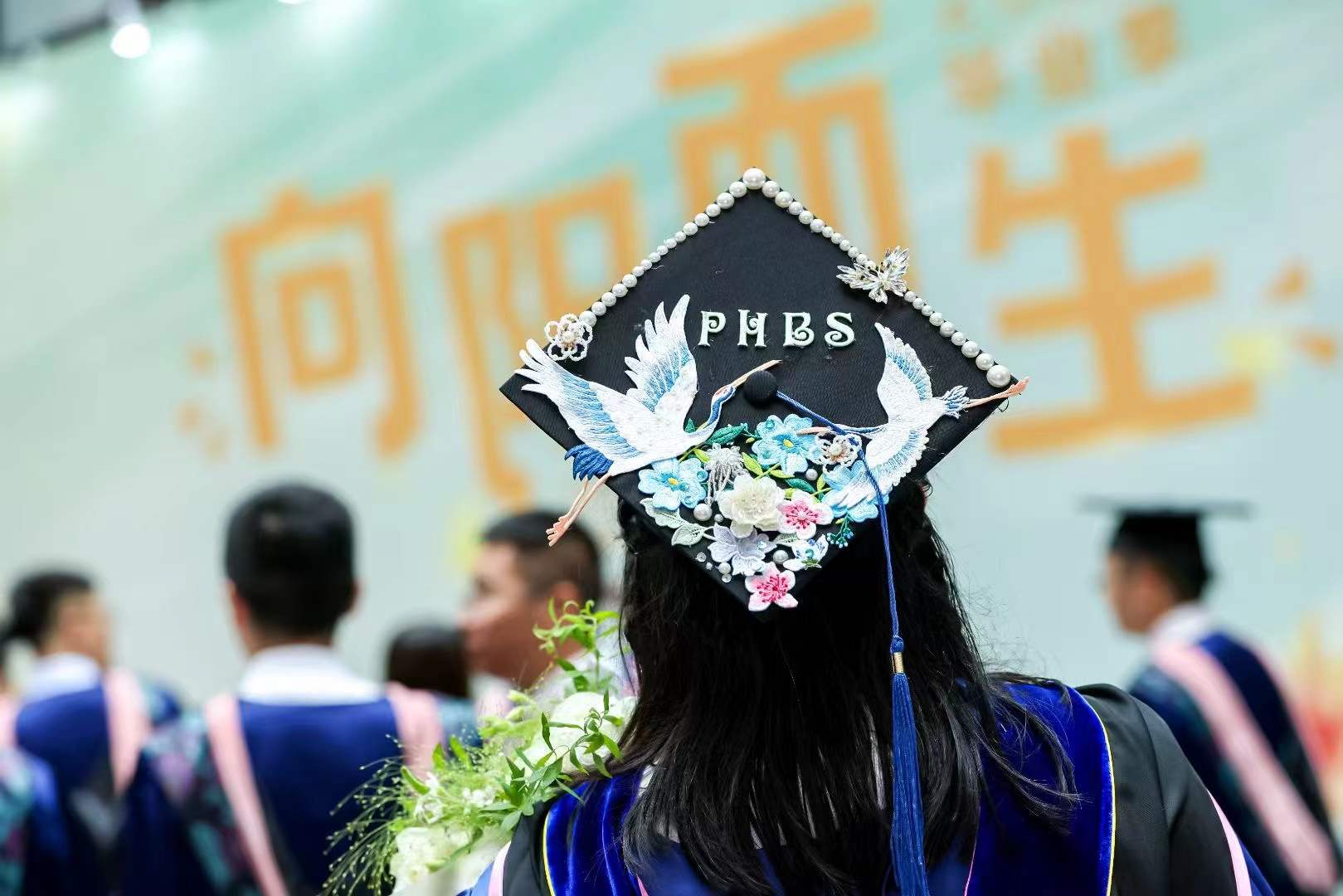 PHBS 2022 graduates are on the threshold of
their brand-new journey
best wishes to them!

By Annie J