A two-day workshop on current advances of research in macroeconomics and financial markets was held at the PHBS UK Campus on May 30 and 31. Sponsored by the UK Economic and Social Research Council (ESRC) and Peking University HSBC Business School (PHBS), under the support of the School of Economics of University College London (UCL) and the Sargent Institute of Quantitative Economics and Finance at PHBS (SIQEF), the workshop attracted many scholars in person and online from the UK, the US, and China.
PHBS Dean Wang Pengfei, an international leading economist in macroeconomic research, started the workshop with opening remarks. Professor Wang briefed on PHBS and the Sargent Institute. He emphasized the impact of macroeconomic research on policy making and the significance of the workshop in a world facing macroeconomic challenges.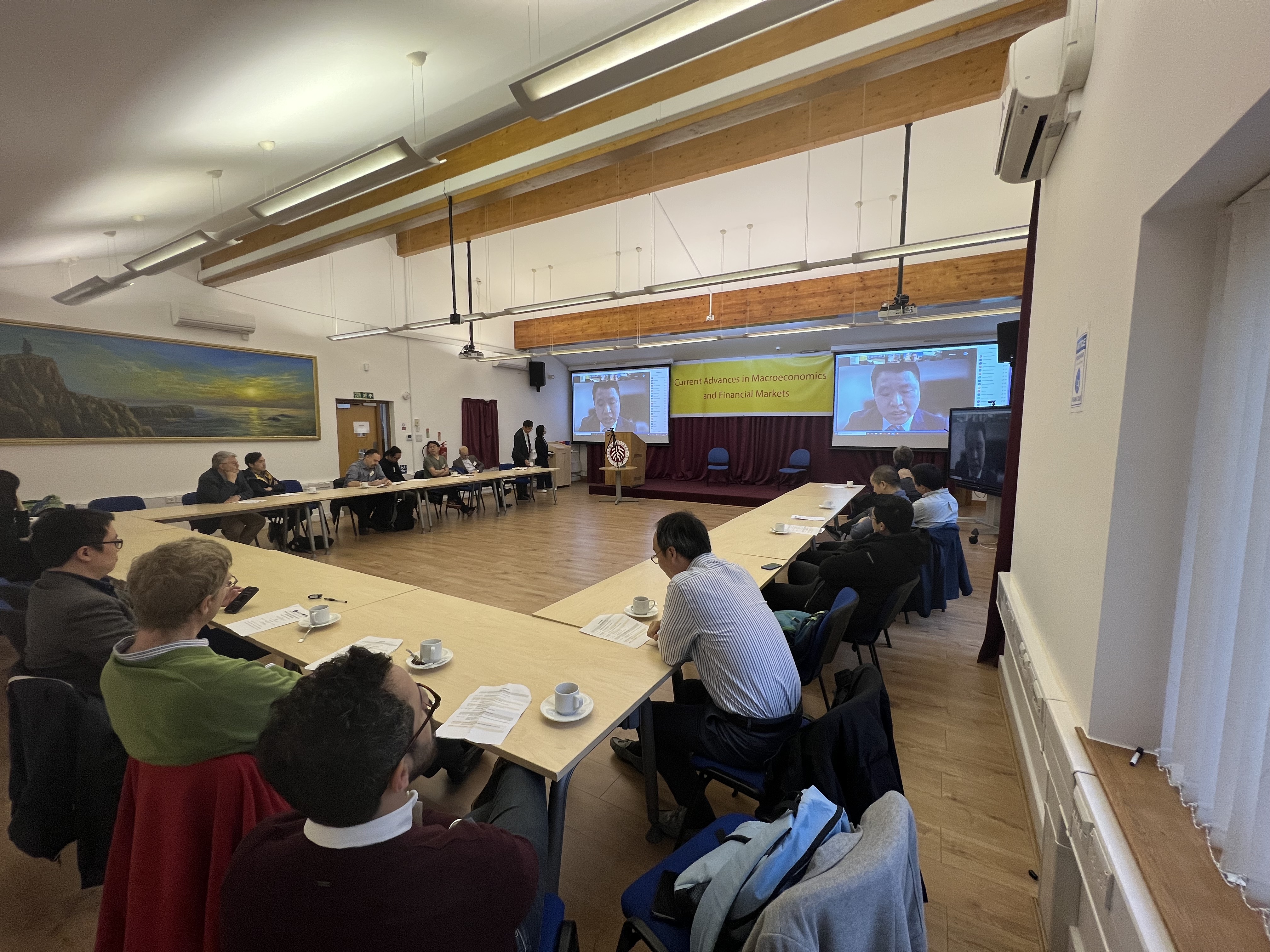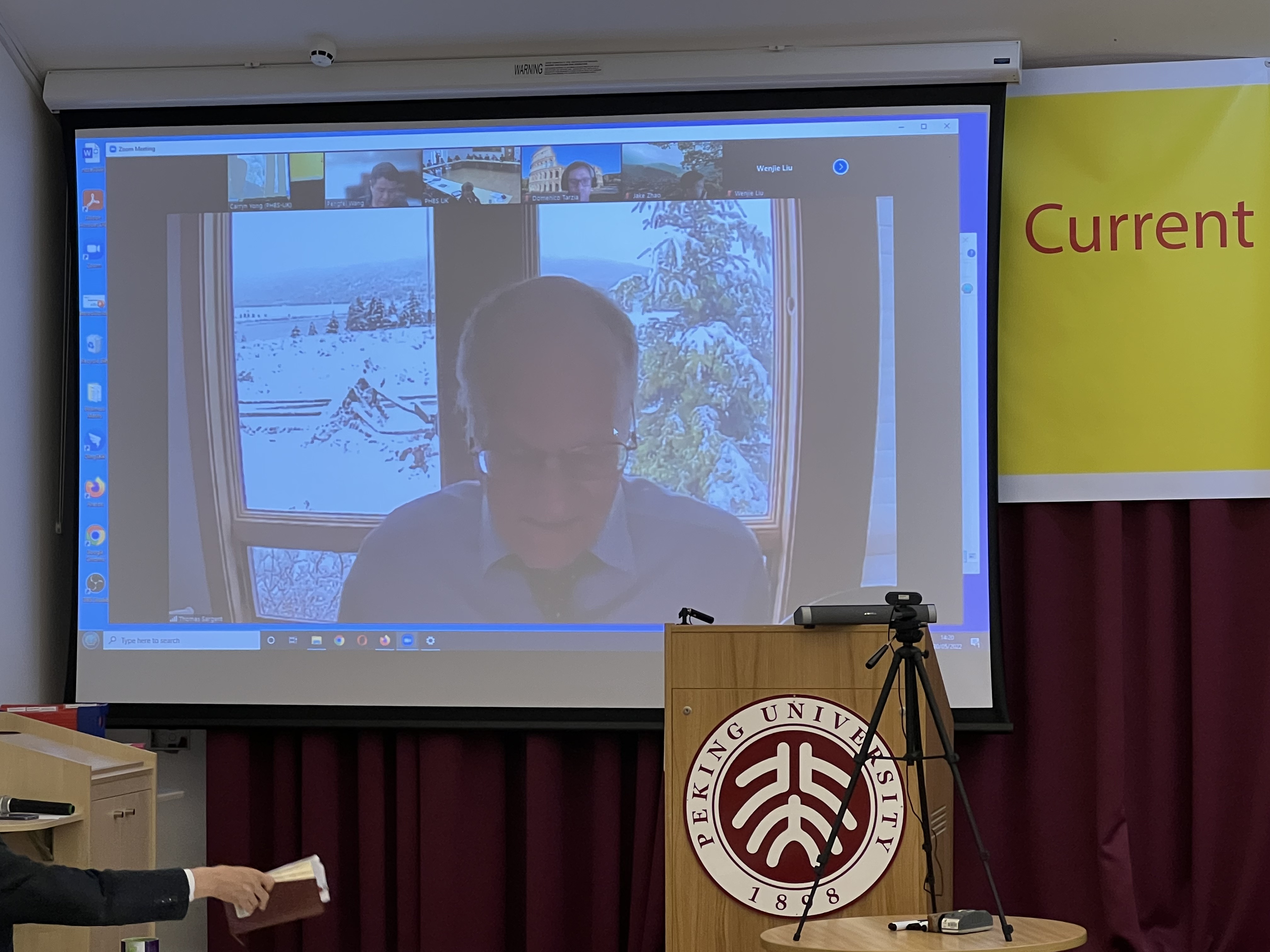 Nobel Laureate Thomas J. Sargent, Director of SIQEF, delivered a keynote speech on Artificial Intelligence (AI) and its impact on human life. He demonstrated AI as a computerized process of implementing algorithms to facilitate scientific discoveries in mathematics, statistics, economics, physics, and biology, and that data are essential for it to make those discoveries.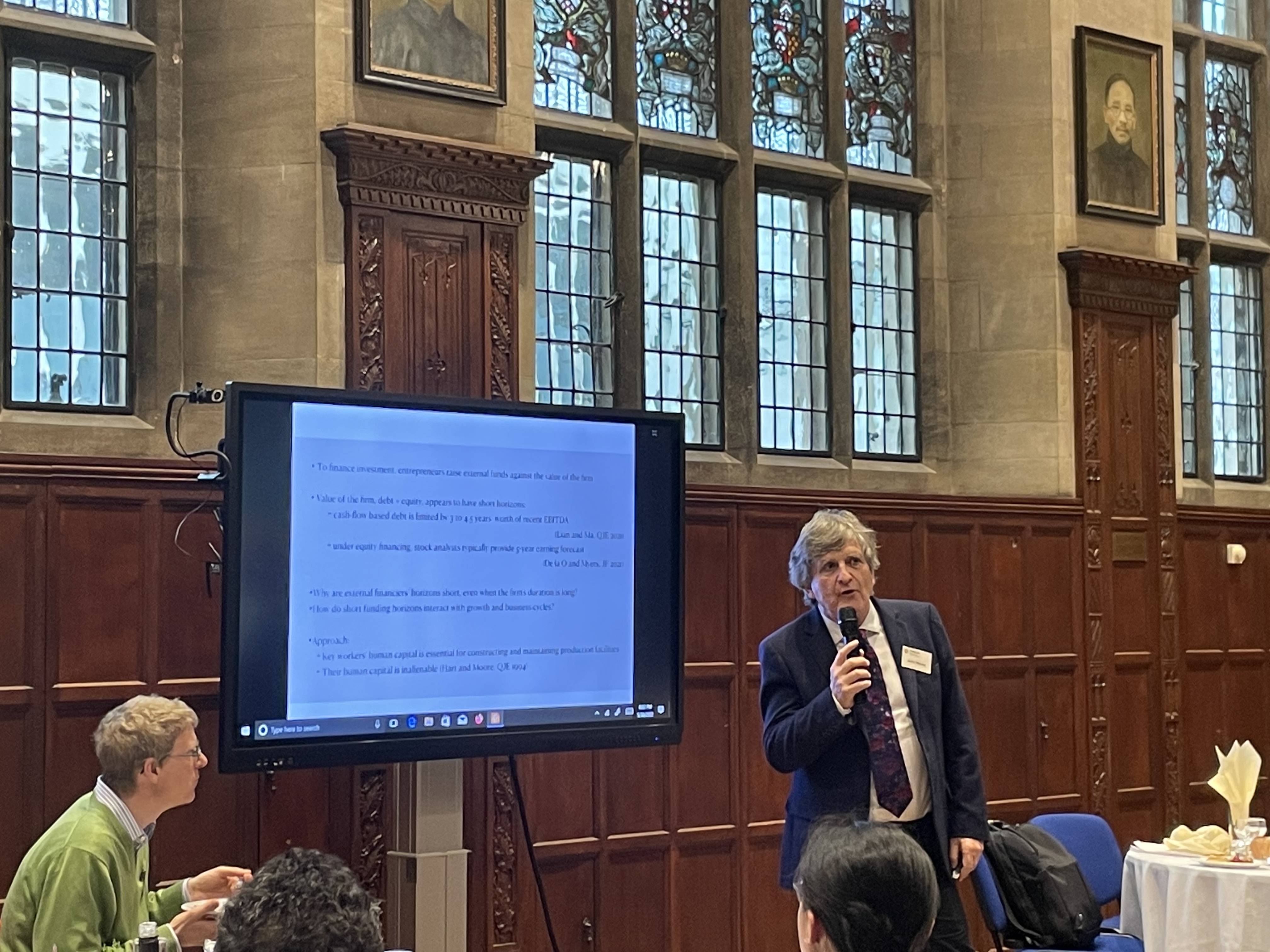 In the evening, Professor John Moore at London School of Economics and Edinburgh University, Fellow of the British Academy and Royal Society of Edinburgh, a former president of the Econometric Society, gave a dinner keynote speech on 'Key Workers and Funding Horizons'. He developed a model of funding horizons in which human capital of entrepreneurs-cum-engineers is essential for constructing and then maintaining production facilities. Yet, their human capital is inalienable. He showed that funding horizons could be shorter than investment horizons in this environment. The duration gap has implied that a low world real interest rate can stagnate long-run growth by increasing the net cost of investment.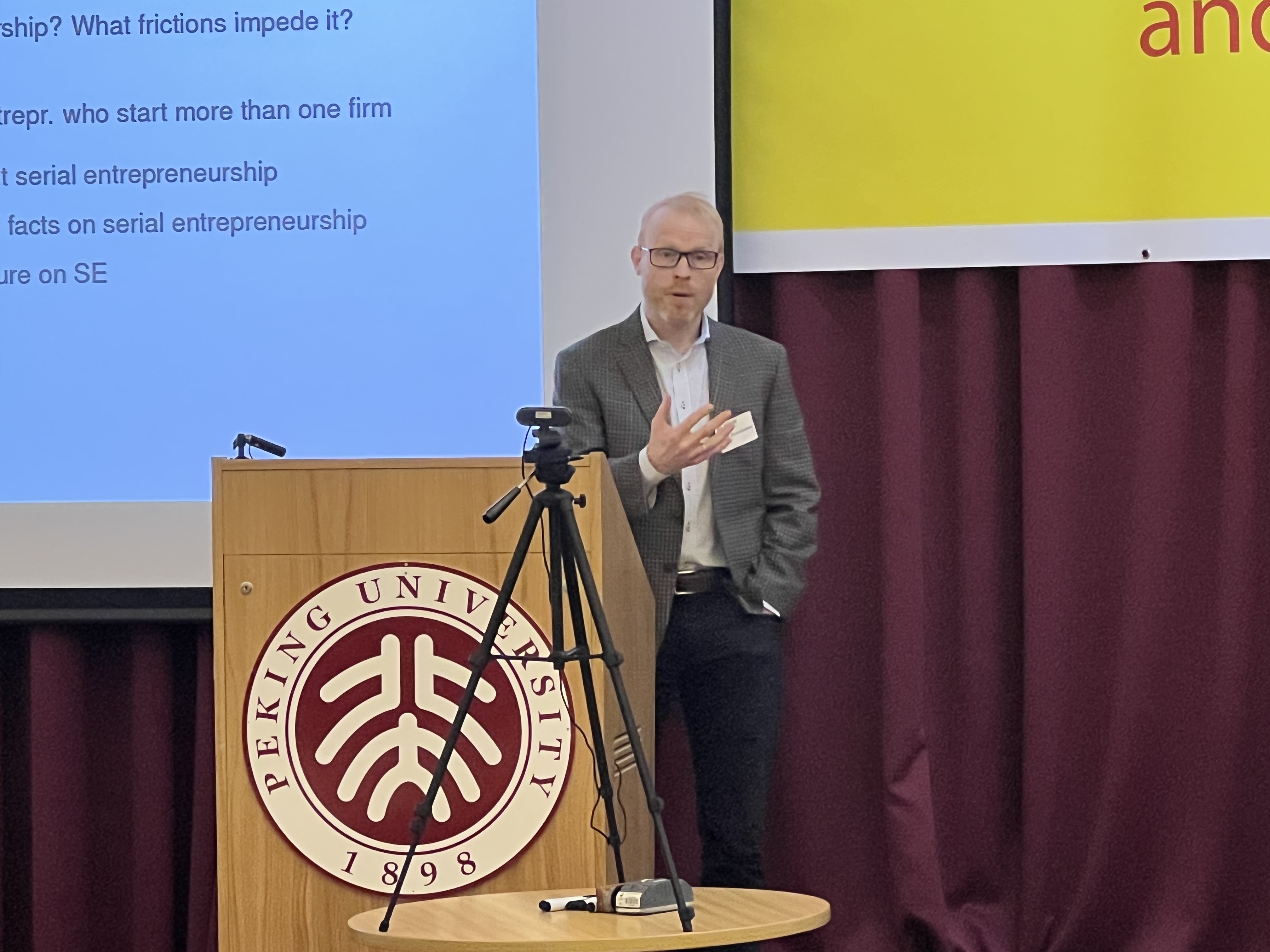 Professor Kjetil Storesletten at University of Minnesota, a former president of European Economic Association, was the first speaker after Professor Wang's opening remarks. He presented his research on "Serial Entrepreneurship in China". He found that there was a considerable number of Chinese entrepreneurs who started new productive businesses repeatedly, contributing to the continued growth of the Chinese economy.
In the two-day workshop, many other distinguished economists presented their research including Professor Yongseok Shin from Washington University in St Louis, Professor Anastasios Karantounias from University of Surrey, Professor Marco Bassetto from UCL and Federal Reserve Bank of Minneapolis, Professor Rachel Ngai from LSE, Professor Guillaume Rocheteau from University of California, and Professor Franck Portier from UCL.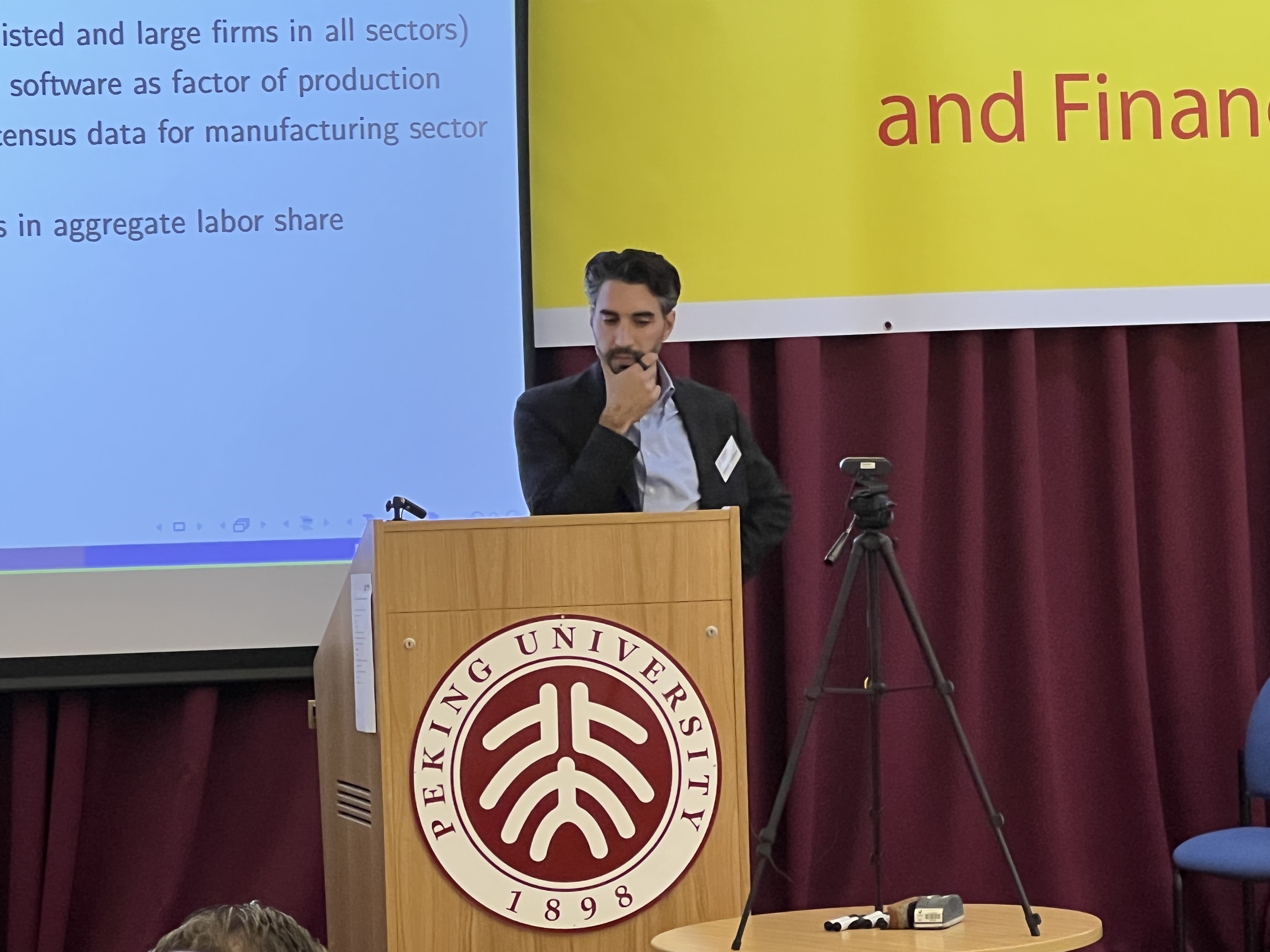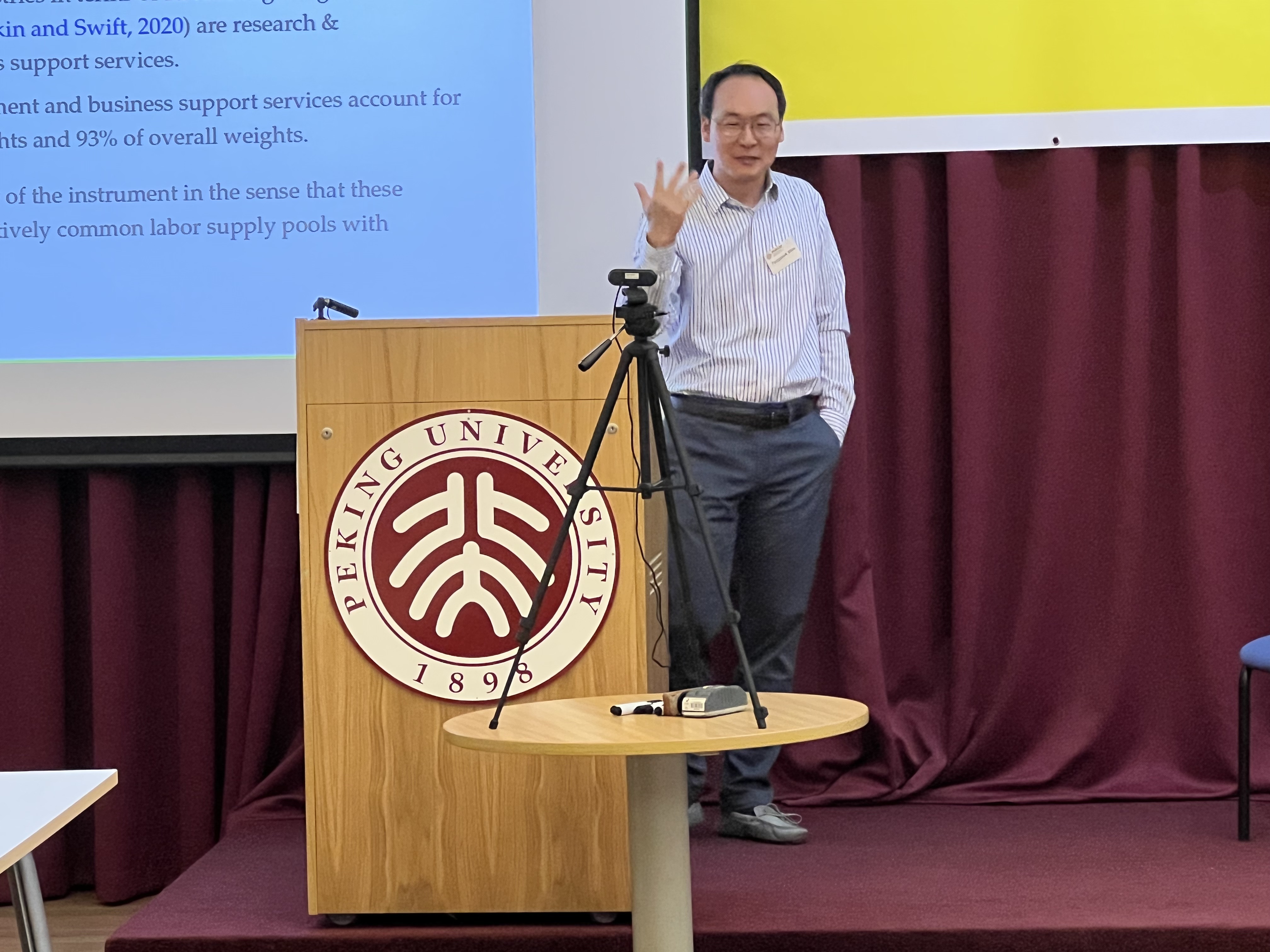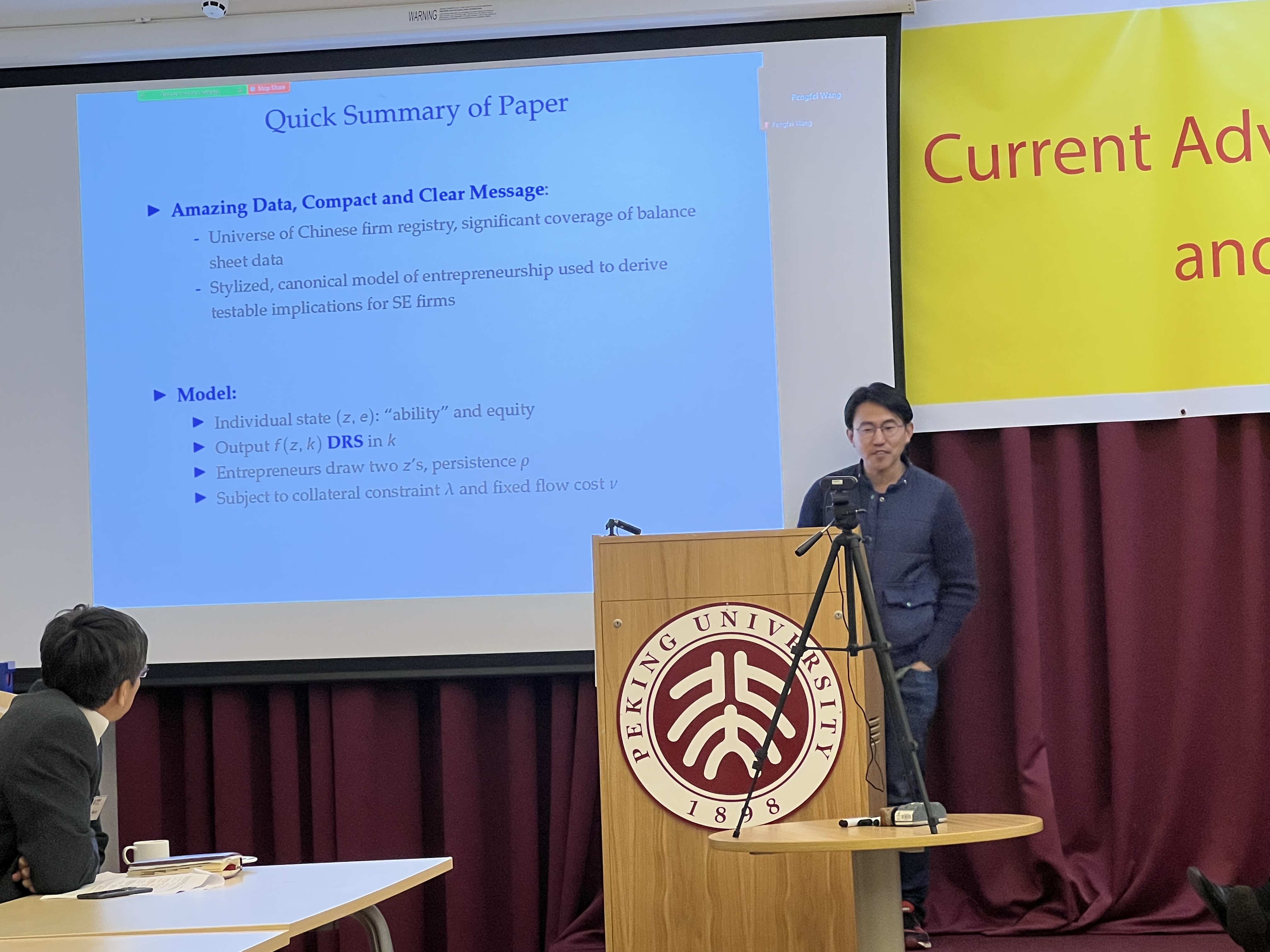 The organizers of the workshop, Professor Cui Wei of UCL and Professor Zhang Shengxing of LSE, would like to extend their big thanks to all discussants who presented their excellent comments to the presentations of the speakers.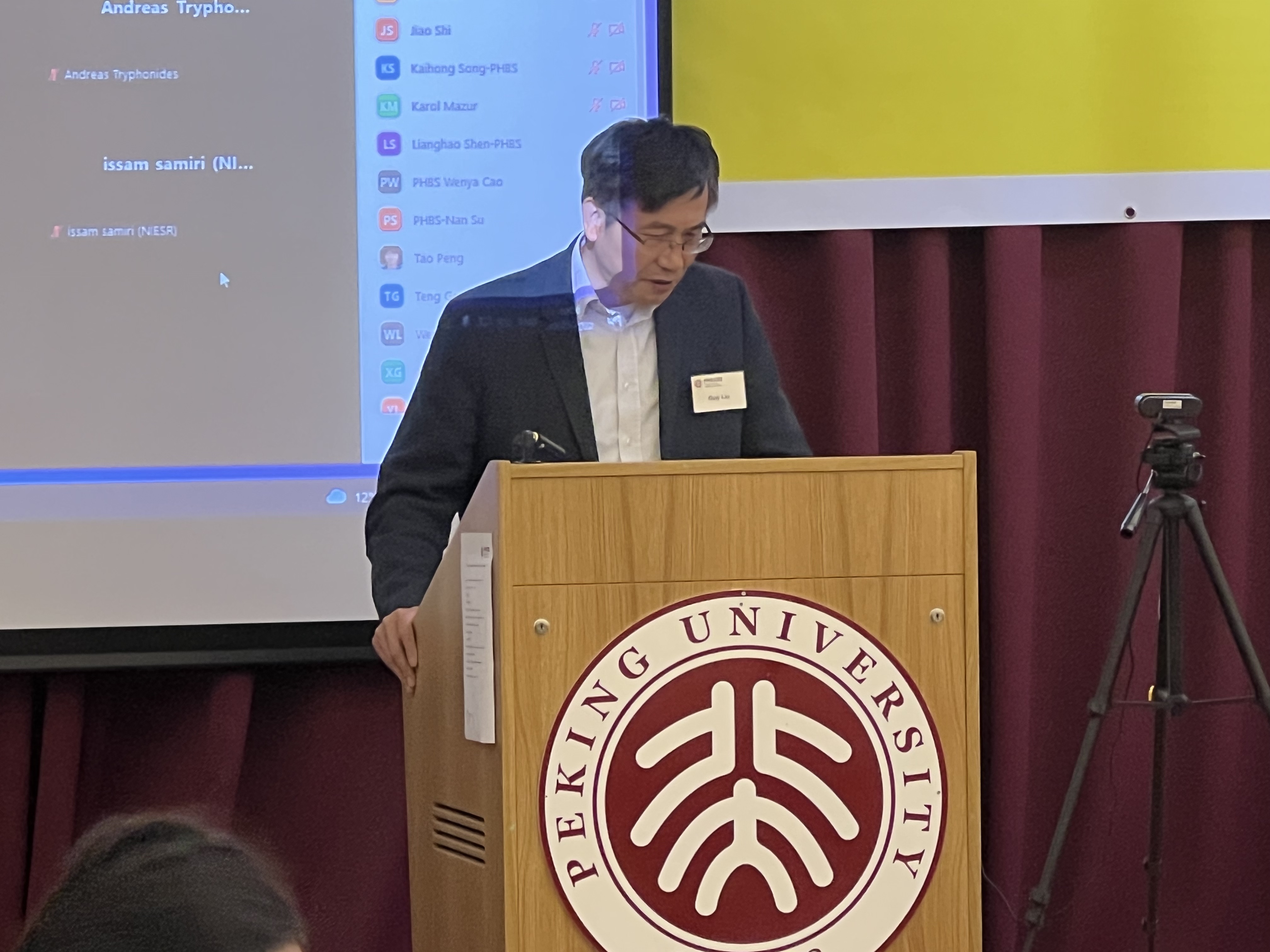 As the host of the workshop, Professor Guy Liu, Head of PHBS UK Campus, truly appreciated all speakers, discussants, and attendees for their contribution to the event which brought valuable research insights and comments on the current study in macroeconomics and financial markets. He maintained it was through knowledge sharing and peer interactions that we could truly grow as researchers and wished all the researchers a big success in their future endeavors.
It was a wonderful and intellectually stimulating two days and we're looking forward to more conferences of such caliber and academic rigor in the following years to come. The last note of appreciation would be given to the members of the UK Campus, including Jacqueline O'Brien, Hang Yuting, and their colleagues, for all their tremendously hard and efficient work to ensure the success of this workshop.