The uncertainties worldwide are not something to be ignored. Despite this unprecedented period of time and its impact, PHBS students – like students all over the world – have been able to continue their studies and learn important life lessons of how to navigate through the era of uncertainty and learn a way through challenges and unknowns, and how to be better prepared for the future. Today, we will focus on three international students, all of whom have deep bonds with China and the unique experience at PHBS.


Anton Ergahsev, pursuing a master's degree in management at PHBS, has been passionate about Chinese language and culture since a very young age. During his undergraduate study at Capital Normal University, Anton kept exploring and learning, which initiated his interest in business-related subjects and led him to pursue a master's degree in Shenzhen.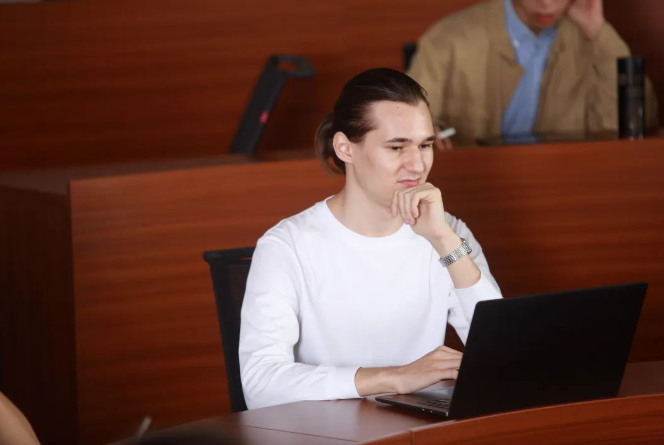 Anton Ergahsev, Tajikistan
"I had a few friends from Peking University, and they strongly recommended me to consider PHBS. After looking at the official PHBS website and communicating with some alumni, I confirmed that PHBS would be a great place for my future studies." Anton added that locating in Shenzhen also served as a plus for PHBS, because it could give him more insights into the Chinese business world. However, the Covid-19 pandemic broke out before his story with PHBS unfolded. Though it took some time for Anton to get used to online courses and restrictions, he felt grateful to be one of the few who managed to study on campus.

"I have met students and professors who are awesome, intelligent individuals passionate about business studies. These people have good personal traits and are nice to study with," remarked Anton, and "PHBS people are the key factor in making the school what it is." He added that courses, such as operations management, organizational behavior, managerial economics, entrepreneurship, and strategic management, changed his perception and developed his ability to think critically as a manager.
When asked about future plans, Anton said he always wanted to be a product manager in the software development industry, creating digital products that help people, and especially organizations, to meet their needs. "The Software-as-a-Service (SaaS) model makes the line between 2B and 2C products less obvious," he said, referring to his hope to create products that facilitate smooth collaborations and productive communications.
In face of this ever-changing era, Anton shared his hopes for the school and other PHBSers:
"Peking University in general and PHBS in particular are continuously getting better as shown by university rankings. I believe that PHBS has multiple unique traits which make it different from other schools, and that's why we all love it. It has its advantages, such as culture, location, professors, and networking opportunities, but the competition is also growing fierce.
In face of the challenges that this time imposes on us, I hope that each and every PHBSer can achieve their own goals, and consequently, further improve the reputation of PHBS by their achievements."
Daria's life has been connected to China since 2015, when she travelled here for exchange programs during summer holidays. After her last exchange in Guangzhou, Daria decided to pursue a master's degree in China. "PHBS is a great fit for me and gives great business vibes," Daria said, referring to the school's reputation worldwide and its location in Shenzhen, a rapidly developing city of many growing businesses and opportunities.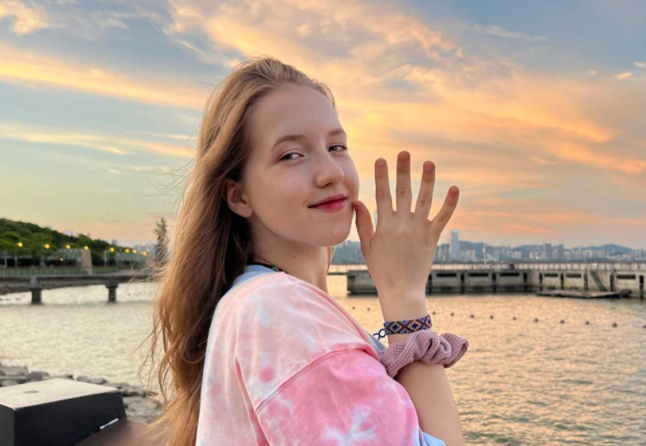 Since the Covid-19 pandemic, PHBS has moved its classes online for international students, offering live-streamed lectures with presentation slides, other teaching materials, group discussions, and Q&A sessions. "For sure, it's a very unique experience. I cannot deny that I prefer studying offline, but online experience has brought me some patience and in some way stress resistance," Daria admitted, appreciating how online classes were held at PHBS. She felt that "it's also important to say that professors were very considerate and had a good understanding of our situation. They were ready to help us in need."
Daria's enthusiasm was not only in class, but also in the school's diverse activities and events, including forums, ceremonies, and commencement. She picked up the word "community" to describe the school, just as she said at the opening ceremony, "we are one community, we are PHBS!" She added that, "I met amazing people and learned a lot from them. Professors, classmates, and friends keep motivating me to see and do more." During leisure time, Daria loved to share her life vlogs, music, and study experience on social media, all full of passion and brilliance.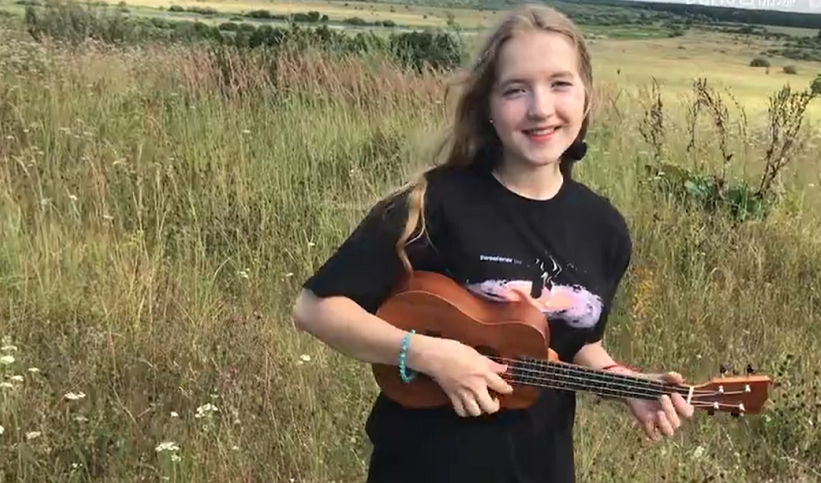 In face of ever-growing uncertainties in this era, life for Daria is not about rigidly following the traditions. She said, "As was shown in practice, the best thing we can do is to learn how to adapt to the new realities we may face. It's always good to keep, remember, and follow traditions, but it's also crucial to go with the flow." In the future, Daria hopes to keep her enthusiasm and make her career path adventurous. "I just want to become a professional in what I do, and be someone to be relied upon."
Reflecting on the past and looking forward to the future, she's good at learning from setbacks and seeing the positive possibilities:
"There is always something we can become better at, even online. For example, all of the communications were done online through various meeting platforms, and international students became especially skilled in that.
Even though it was hard to always stay motivated, we helped and kept supporting each other through all this time, so that we can make more than is expected to be made from an online environment. Communication is the key no matter where you are or what you do. This experience is very important for us."
Eléna is a very recent graduate at PHBS and her decision to pursue a master's degree in China was not a random decision but more a gradual process over several years. A glance at Eléna's experience revealed that her initial interest in China began in eighth grade when she started learning Chinese for its advantage in the job market. This fueled her curiosity about Chinese culture and led to a three-year undergraduate program in Beijing. With growing exposure to China, Eléna discovered a new way of living and thinking, and decided to pursue a master's degree.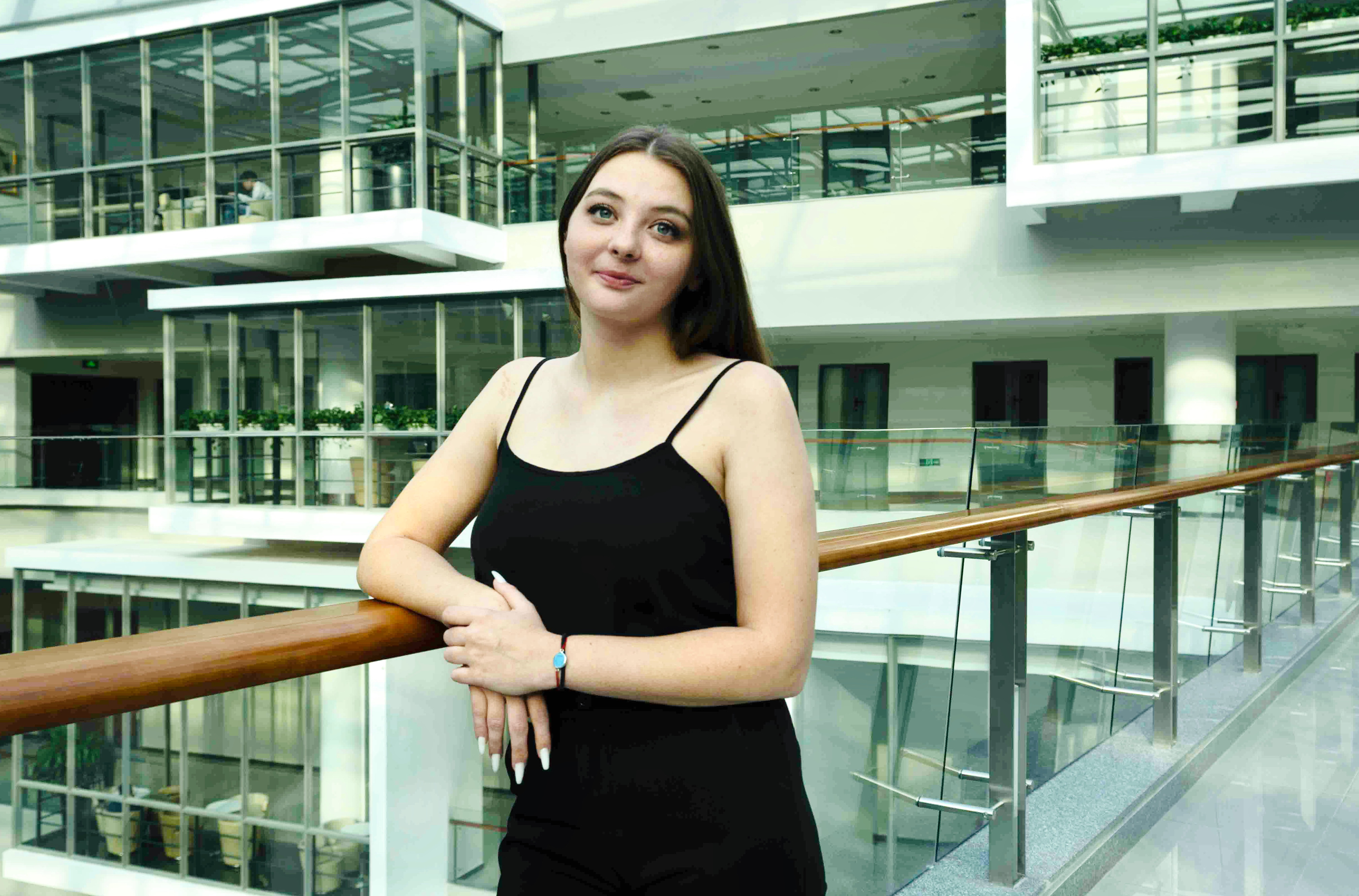 With the aim to work in China, Eléna said PHBS quickly became her top option: "The perfect mix presented itself with PHBS: offering on the one hand, the renown and culture of PKU, and on the other hand, a center of international excellence in business education within the dynamic city of Shenzhen." At the intersection of dramatic changes following Covid-19 outbreaks, she was one of the few international students who attended on-campus, online, and hybrid classes.
"The first semester on campus exceeded my expectations. It was a gathering of people from all over the world, fostering intellectual and cultural exchange. Between classes, group projects, and outings, we formed a close-knit group," Eléna recalled. Though subsequent semesters were held online due to the pandemic, she said PHBS showed great understanding, arranging classes to accommodate the time difference of international students: "The professors remained attentive to provide the best learning conditions for their students, despite the new way of teaching and communicating, and the mutual help continued among the students."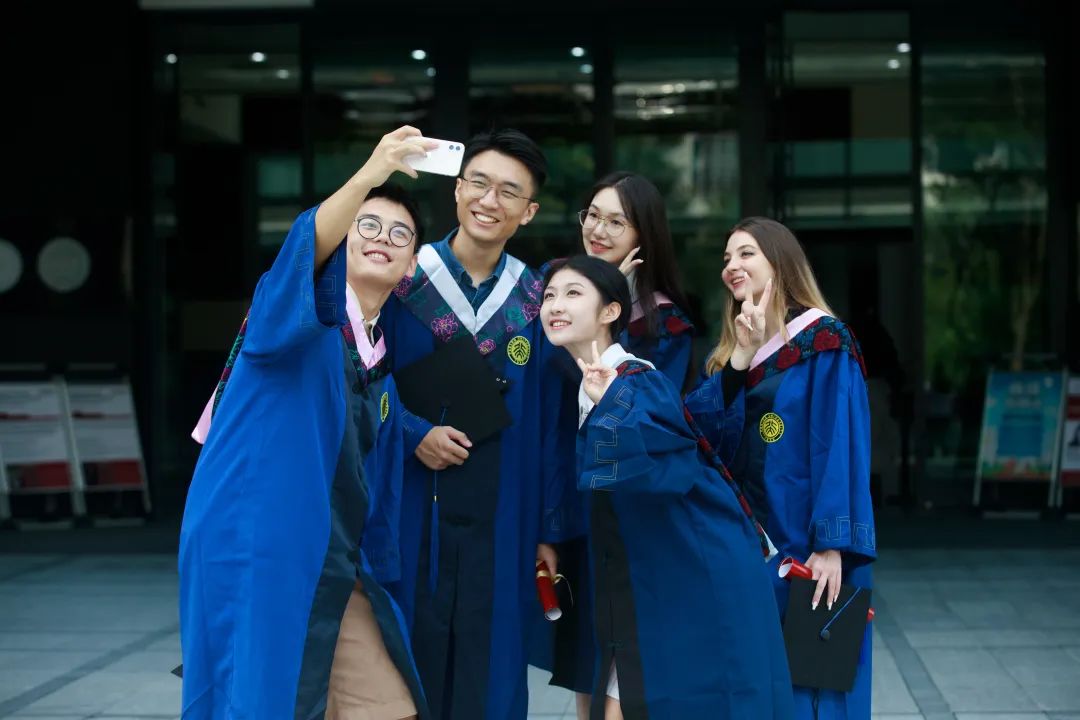 Unlike most PHBS graduates who chose to work at leading companies in the financial sector, Eléna will start her career in a Shenzhen tech company, as being in Shenzhen has allowed her to experience first-hand the technology development.
As the PHBS chapter closed for Eléna, she stepped out of the campus and felt grateful for the opportunities that have come from this experience:
"I particularly appreciated the stimulating atmosphere at PHBS. There is a spirit of continuous improvement and open-mindedness. The cultural mix creates a common curiosity among students to learn about others. We have spent many hours discussing cultural similarities, differences, and peculiarities.
In addition to this cultural awareness, we have also developed our analytical and critical thinking skills through the professors. I also liked the sense of community at PHBS; students support each other socially and academically."
By Annie Jin
Editors: JP & AJ
Wechat Designer: AJ & Xiaoban