The Final Road to Graduation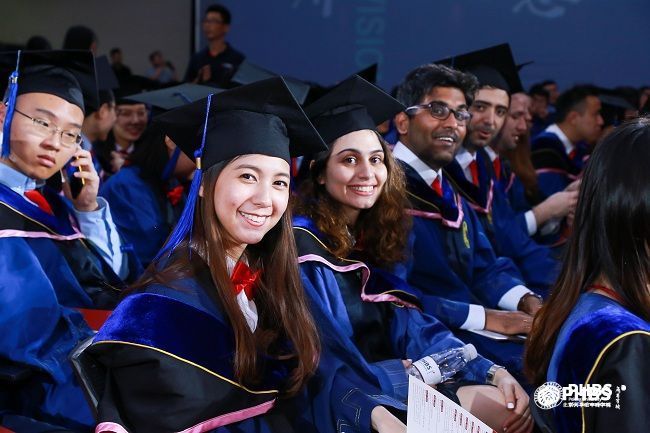 Graduation day, the day our international students have looked forward to for the last two years. Since the first moments they arrived on campus, our international students have been taking steps towards their goals of completing their masters. On the stage today they took the final steps as students of PHBS and their first steps into their perspective careers. Many of our students faced adversities during their time in China, such as communicating with locals without knowing any Chinese, as well as getting accustomed to local culture and dialect. Upon graduation, those same students who had once struggled with learning Chinese were found to be easily laughing and enjoying themselves with their fellow Chinese peers, talking to them in Chinese

The first graduation event is a class end-off ceremony where speeches from their lower class men are given, giving their wishes for the graduating class. There is also a a formal dinner where speeches are given by the different professors of PHBS as well as performances by different students and organizations. The most awaited event is the Cap and Gown ceremony, which takes place at the PHBS Basement auditorium. There is also a Peking University Shenzhen-wide cap and gown ceremony.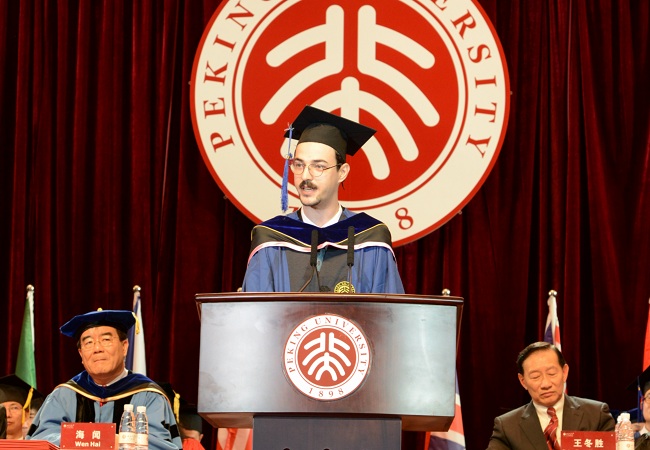 Class of 2015 student, Xavier Lemyere, gives the graduation speech.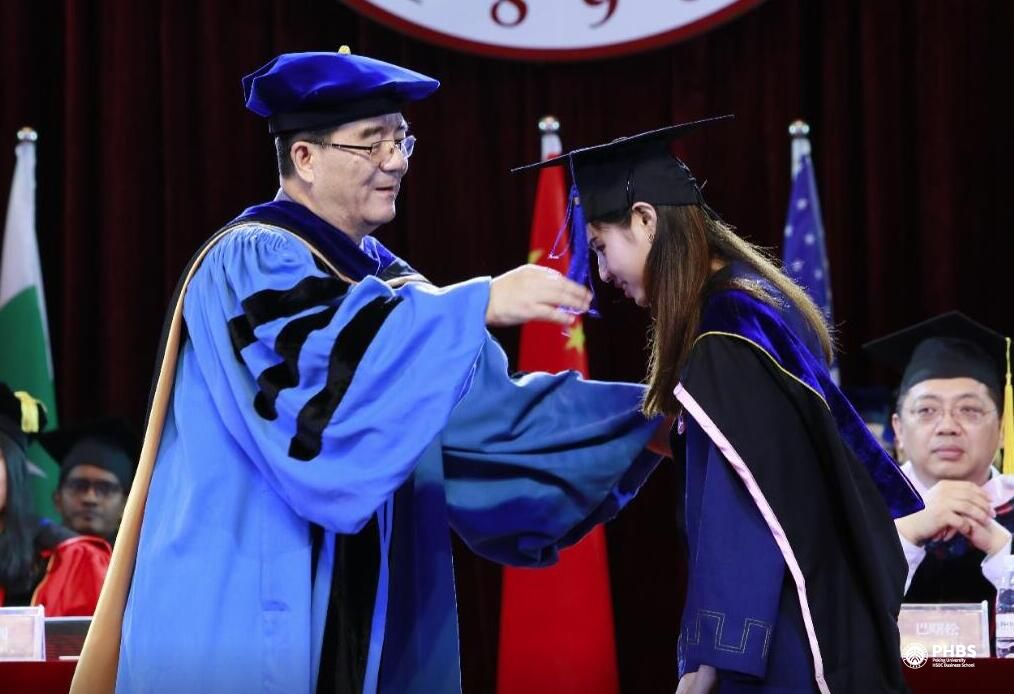 PHBS Dean Hai confers the degree upon an International student


We wish all our graduates continued success in their careers and future endeavors.