In the recently-released
QS Business Master's Rankings 2023,
two Peking University HSBC Business School (PHBS) programs, Master of Finance and Master of Management, were placed in the global top 20 for their subject area.
*
The Master of Management ranked 17th globally placing in the top 10% of 176 management programs
*
The Master of Finance ranked 20th globally placing in the top 11% globally of 189 finance programs
"It is the first time that PHBS degree programs have been formally listed in an international ranking system," remarked PHBS Associate Dean Young Joon Park, regarding it as a significant achievement for the school's future development and talent recruitment. Indeed, with specialized master's degrees becoming an increasingly popular option for students, the rankings serve as a reliable indicator for anyone considering a master's degree in these subject areas.
This year's QS Business Masters Rankings highlighted the best graduate master's programs across the world by evaluating over 600 programs from more than 40 countries. Each ranking is compiled on the basis of five key metrics, including employability, thought leadership, class and faculty diversity, return on investment, and alumni outcomes. Data was collected in early 2022, using three surveys: the QS Global Employer Survey, the QS Global Academic Survey, and a survey completed by the business schools themselves, covering quantitative indicators such as the salary of graduates, class profile and other institutional data.
"Though a young school, PHBS has exhibited its excellent quality and high standard of education to the academic society and employers," Park noted. Although the pandemic has had a substantial impact on the labor market, PHBS graduates continue to stand out during fierce job hunting. According to the school's annual employment report, the employment rate of MA graduates has bucked the trend and achieved a "triple jump" of 95.4%, 96.6%, and 97.6% in the past three years, which speaks volumes for the school's reputation in terms of talent cultivation and employability.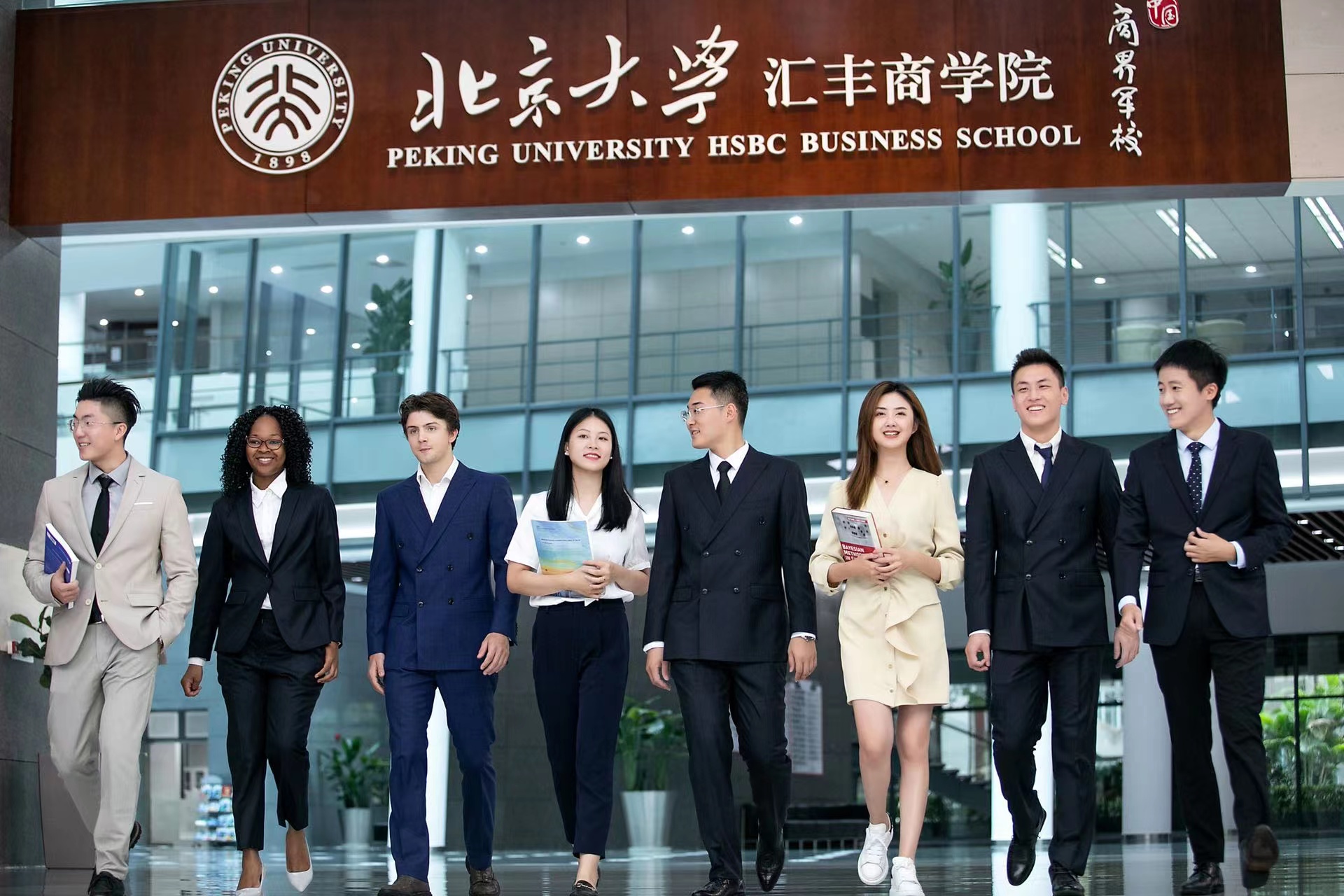 Located in Shenzhen, PHBS was founded in 2004 with the vision to build on Peking University's inspirational traditions and develop as a center of international excellence in business education. Prior to the QS Business Masters Rankings, the school's Master of Economics program was conferred EPAS by the European Foundation for Management Development (EFMD) in 2011. In addition, PHBS has been accredited by AACSB in 2018 and AMBA in 2019, the two largest and most influential business school accreditation organizations.
Powered by exceptional faculty from the world's leading universities, PHBS offers over 130 graduate level courses per year conducted in English, and its programs are tailored to provide students from home and aboard in-depth Chinese educational experiences with a global perspective. The school continues to grow strong academically, as recent years have witnessed an increasing number of its faculty's publications in the world's top academic journals. Nevertheless,"being recognized in a global ranking also comes with more pressure," Park admitted, pointing out that the school will keep improving its programs to further excel in the international arena.
By Annie J
Source: International Office, QS